The Importance of Keeping an Updated Home Inventory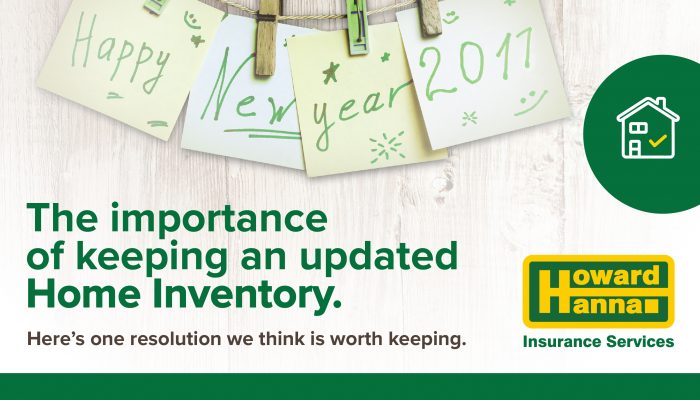 Here's a resolution we think is worth keeping!
By purchasing insurance, you have bought financial protection against unforeseen losses. But when it comes to coverage for your personal possessions, you'll need more than your memory to make certain you receive the full benefits due to you should you have a claim. If a fire struck your home today, could you list everything that was lost or damaged? For most of us, it would be difficult.  We are suggesting that you take the time to go online to complete a home inventory.  The software provided will help you to create a room-by-room inventory of your personal possessions.
Having an up-to-date home inventory will help you:
Purchase enough insurance to replace the things you own.
Get your insurance claims settled faster.
Substantiate losses for your income tax return.
Please note that this is for your personal use to help you keep an inventory of what you own. In the event of a claim, additional documentation and information will be required.  Read your insurance policy for details about what is required to substantiate a claim.
How do I get started?  To get started, please contact our agency so we may give you the access you need through your very own "client portal." Once you have completed the inventory, you may save the file under "documents" in the client portal so that both you and the agency can access the most up-to-date version of your home inventory at any time.
In addition, through the client portal, you will have access to viewing/requesting:
Insurance Policy(ies) Summary
Auto ID Cards
Policy Changes
Howard Hanna Insurance Services wishes you health and happiness in the new year!