Community Involvement: Winter Hat Collection for Ronald McDonald House
Poll: Which Super Power Would You Like to Have?
Francis' Corner (Guest Appearance by Little Brother Iggy): Positive Thoughts to Those in Need
Coverage Corner: April Showers!
Customer Care Centers & Extended Service Hours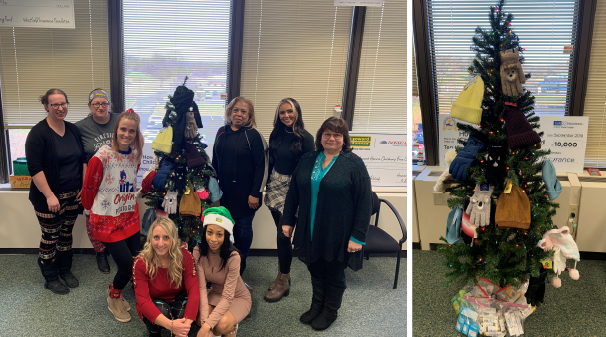 Community Involvement: Winter Hat Collection for Ronald McDonald House
by Danielle Shearer
This past winter our Insurance team rallied to collect a variety of winter hats, gloves, and scarves and provided them all as a donation to the Ronald McDonald House of Pittsburgh. When the temperatures started droppin', our team started hoppin'! We filled an entire Christmas tree with donations and fondly called it "our giving tree."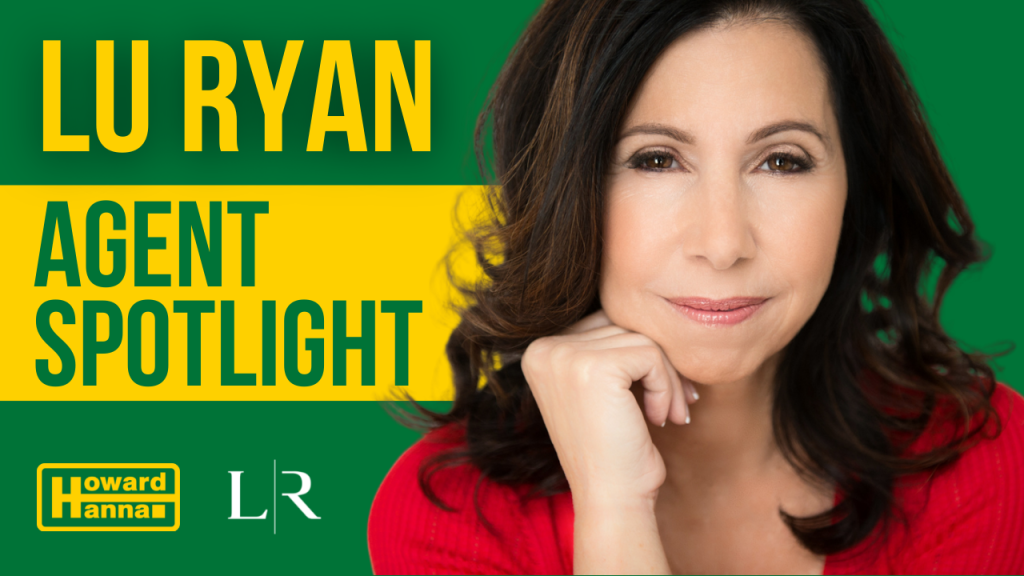 Agent Spotlight: Lu Ryan
by Danielle Shearer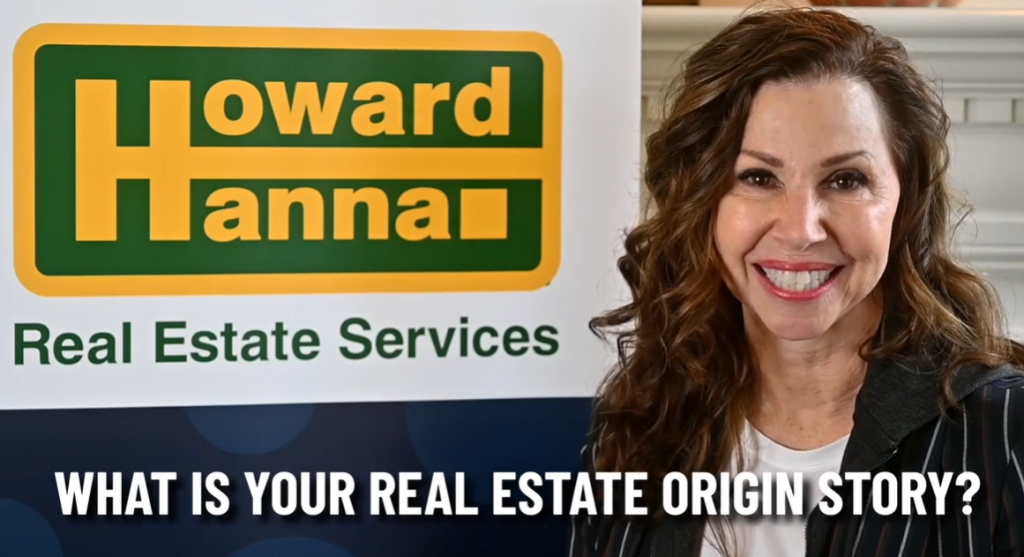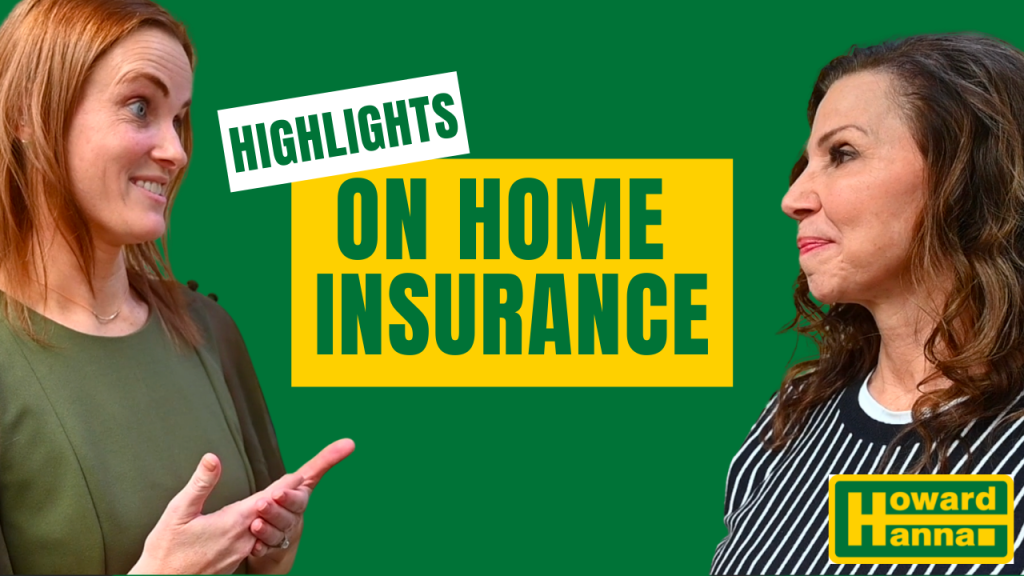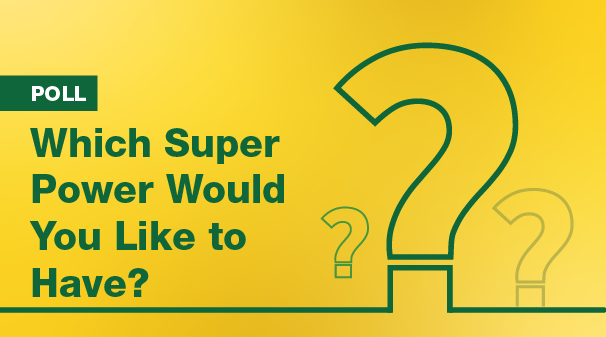 Poll Created by Katharine Marrs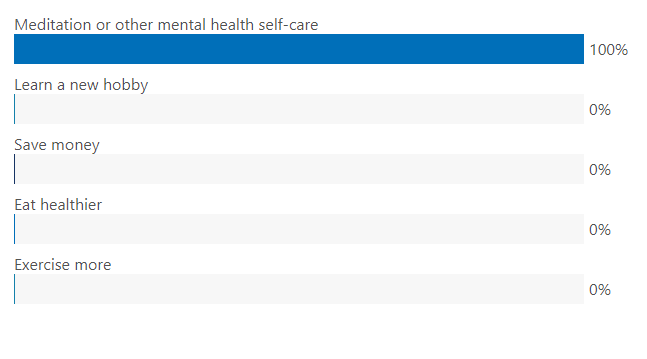 In our previous poll, we asked "What is your New Years' resolution?" The votes are in, and meditation or other mental health self-care is the focus for 2022! We found a great article to help you get started on your resolution: www.mindful.org/meditation/mindfulness-getting-started.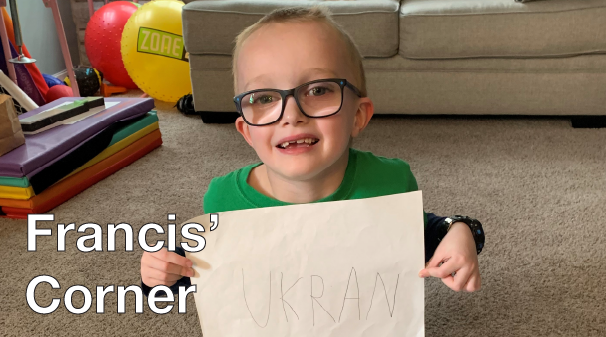 Francis' Corner (Guest Appearance by Little Brother Iggy): Positive Thoughts to Those in Need
by Danielle Shearer
At bedtime the past month or so, we've tried to make a habit of listing out for each other what we plan to accomplish or work on the following day. The kids seem to enjoy it and it helps to keep us all accountable… well, somewhat… let's just say we're not perfect at remembering this every night. But when we do, we provide examples for the kids if they are struggling to come up with something. Our examples include something as small as, "I want to smile more," or "I want to help someone today" or something bigger such as trying to break a bad habit.
Just a few weeks ago, when we went around on a Sunday evening discussing our hopes for the following day, I was pleasantly surprised by what Iggy wanted to accomplish. He had overheard my husband and I discussing earlier that day the interfaith prayer service we had attended for peace in Ukraine. While he does not fully grasp what is occurring at this time, he does overhear that children have had their lives completely destroyed and disrupted, while others have lost their lives. That does provide him some insight into the face of fear and pain. Therefore, he proceeded to tell my husband and me and his brother and sister what he planned to do with not just his day but also his entire week. He said, "I'm going to write down Ukraine on a piece of paper at least 50 or 100 times." I was not sure what he thought that was going to accomplish, but I did not want to question him for fear he would take it as discouragement, so I said "Okay, baby, that sounds great." The next day when I returned home from work, he was waiting anxiously to show me all his papers. He sat and counted out for me how many times he had written down the word "Ukraine." I asked him, "Iggy, how did you have time to do all of that and why did you decide to do it?" He said, "Mommy, I did it at school. Every time I had free time, instead of playing, I used it to think of Ukraine." He found it to be a sacrifice.
In that same spirit, I thought perhaps I could take a few moments each day that I would otherwise use to think of something for myself or to complain and use it to reflect on what others may be going through. Again, going back to something simple, just thinking of others. I appreciate Iggy for providing that sweet and gentle reminder. Please excuse his spelling errors below.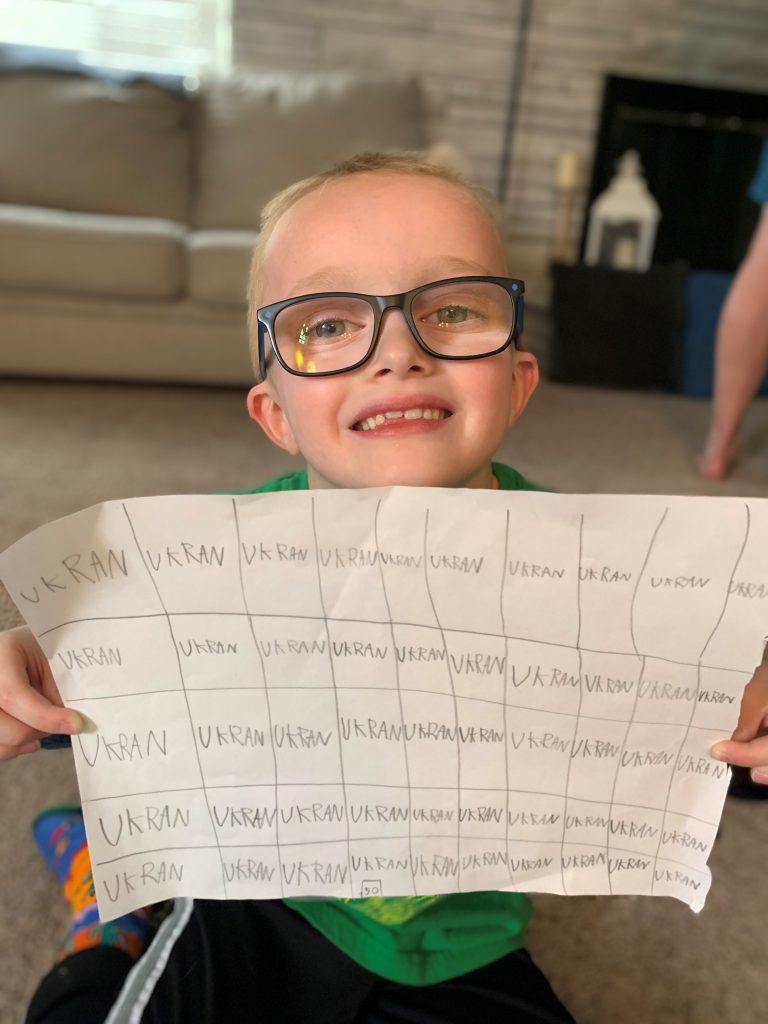 The Howard Hanna Children's Free Care Fund Foundation is partnering with the Howard Hanna Family of Companies in their pledge of $25,000 to Ukrainian children's relief during this time of crisis. In an effort to extend our contribution, we have established a special fund dedicated to this initiative within the Children's Free Care Fund. If you wish to contribute your support, please go to our website to pledge your donation.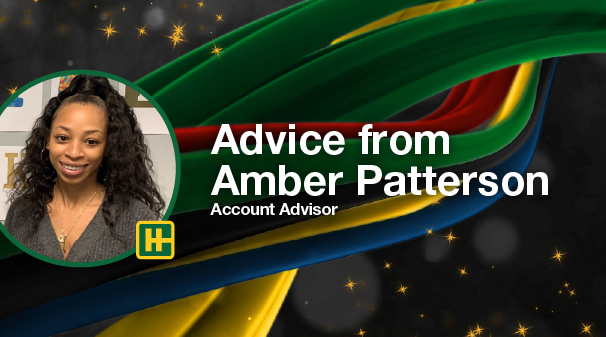 Stronger Together
by Amber Patterson
At the beginning of March 2022, I had the pleasure of attending HannaCon at the Venetian in Las Vegas! For those who are not familiar, HannaCon is a convention sponsored by the Hanna Family of Companies that allows you to network with other Howard Hanna agents and employees. Although the platform is business-focused, it was more of a team bonding experience. There were guest speakers, workshops, vendor booths to visit, gift shopping, etc. The theme of HannaCon this year was Stronger Together, which I thought was spot on. We touched on how we could bridge the gaps of miscommunication between different departments and create relationships with our agents as well as maintain those relationships.
Volunteering to work the convention, I was able to meet so many different agents from all over, and hear how they are a piece of the Howard Hanna puzzle. I was asked to help manage the corn hole game which was great because I was able to watch agents come out of "their shell" and really be themselves. I had never played corn hole before so this was the first encounter and I learned quickly thanks to my partner in crime, Haley Wroblewski. Included among those that I met were some empowered women. With March being Women's History Month, it was very motivating to come across determined women in the company, and learn aspects of their business inside and outside of the real estate industry. I would have to say one key takeaway from the convention was getting to hear Magic Johnson speak. Hearing about how his life story and what he has done have led to his success today was so powerful. It taught me to focus on the goal, to focus on the finish line of the race. Do not focus on the timing and how long it may take to get there; just keep pushing forward. And bring along those who want success just as much as you do.
My favorite takeaway from HannaCon was networking with agents and others outside of the convention. I was able to meet people in areas other than the Venetian, and even outside of the event, really creating that bonding experience and a personal relationship from just the basics of a genuine conversation. I hope I get the chance to experience something as amazing as HannaCon again. I believe all employees of Howard Hanna should attend at some point because we are all important pieces to the Howard Hanna puzzle. Moreover, we would not be number #1 if we didn't continue to carry each other as a team.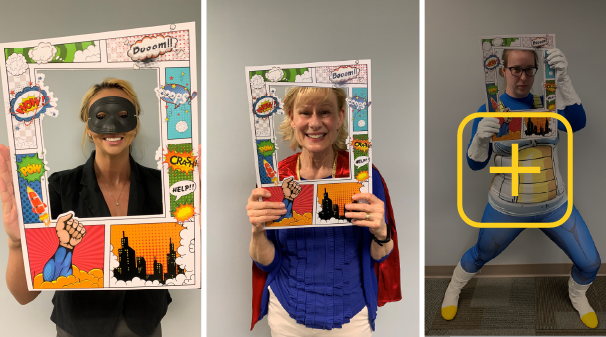 Superheroes
by Katharine Marrs
Account Management Team….ASSEMBLE!
"Life doesn't give us purpose. We give life purpose." – The Flash
"I think a hero is an ordinary individual who finds the strength to persevere and endure in spite of overwhelming obstacles." – Superman
National Superhero Day is April 28th. We celebrated a few weeks early so we would be able to share our adventures with you in the spring edition of The Loop!
Capes and masks abounded. Janice embodied the spirit of Super Girl in sparkly spandex. Kevin showed some Marvel pride as Iron Man. Katharine dressed as the mighty Saiyan warrior Prince Vegeta from Dragonball Z. Katie and Danielle displayed their creativity by inventing new, insurance-themed superheroes! Katie was the powerful Damage Control, which mirrors her real-life persona, as she frequently swoops in to handle coverage questions and lends her composure to a situation before it can escalate. Danielle was The Open Peril, a reference to an insurance policy that offers broader coverage by insuring against loss from all causes except those that are specifically excluded. In contrast, a named peril insurance policy provides coverage only for loss caused by perils specifically listed as covered (ex. fire, lightning, windstorm, hail).1
We polled the team to find out who our favorite superheroes are:
Becki: Batman (the Dark Knight) has always been my favorite, mostly because of the cape and the "bat" and that car.
Danielle: I never had a favorite famous superhero but I did consider my mom a superhero when I was growing up. She seemed to always complete the impossible, by running our household, working two jobs, one full-time and one part-time, all while getting maybe a few hours of sleep.
Katharine: My favorite superhero is Prince Vegeta from Dragonball Z. He's a member of a warrior race that can achieve extraordinary strength, but I think his real superpower is just his dedication to his work ethic. He trains ridiculously hard every day, and as soon as he has attained a new level of power, he immediately sets his sights on the next one.
Aleta: If I had to choose a superhero, it would be a cross between Xena the Princess Warrior and Wonder Woman. Xena although no real superhero is a strong woman that advocates for those who need help. Wonder Woman uses the truth lasso to get the truth out of people.
Kevin: I would say my favorite superhero is The Hulk. I can kind of relate to him. He is calm, cool, and collected one minute, then a ball of emotion the next, but his intentions are always meant for good even if it doesn't seem like it on the surface.
Katie: My favorite superheroes are the Teenage Mutant Ninja Turtles because they fight crime and love pizza! Cowabunga!!
We also asked which superpowers our team would want to have in real life:
Danielle: I always wanted to be able to fly or disappear, especially when embarrassed.
Aleta: If I had a power, it would be to be invisible and/or get into people's minds so I could hear what they are thinking and/or be able to listen without being seen. The true meaning of a fly on the wall….
Katharine: I would love to be able to teleport, although I would probably still manage to be late to things.
1 https://www.irmi.com/term/insurance-definitions/open-perils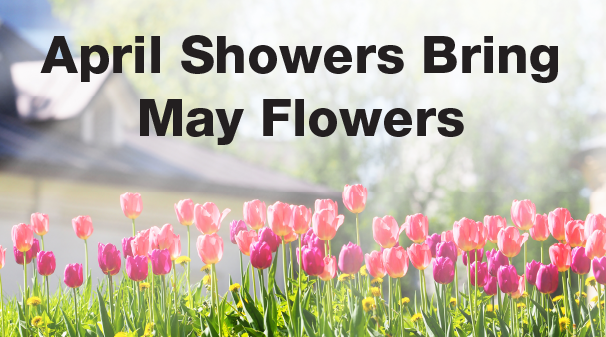 Coverage Corner: April Showers!
by Katie Lynn Zurawka
We all know the phrase "April Showers bring May flowers" but with those showers comes the increased risk of a flood loss. While flooding is a risk to consider at any point in the year, we tend to see an uptick in claims during the spring and summer seasons. According to the Insurance Information Institute (https://www.iii.org/article/spotlight-on-flood-insurance ), flooding remains the most common and costly natural disaster in the United States. Lenders can require you to purchase flood insurance depending on your home's location, but anyone can – and should – consider purchasing this coverage. As one flood expert recently stated, "Mother Nature does not read flood maps." In other words, just because the area has not flooded in the past does not mean it will not flood at some point in the future. In fact, a large number of claims actually impact areas that do not typically flood. The homeowner's coverage form specifically excludes flood losses, and the only way to insure against this is to purchase a separate flood insurance policy. Historically, flood insurance could only be purchased through the federal government/NFIP (National Flood Insurance Program), but we now have more affordable coverage and pricing options through private flood insurers that have entered the market in recent years. We highly encourage our policyholders to give us a call so that we can help navigate you to the option that best suits your personal needs.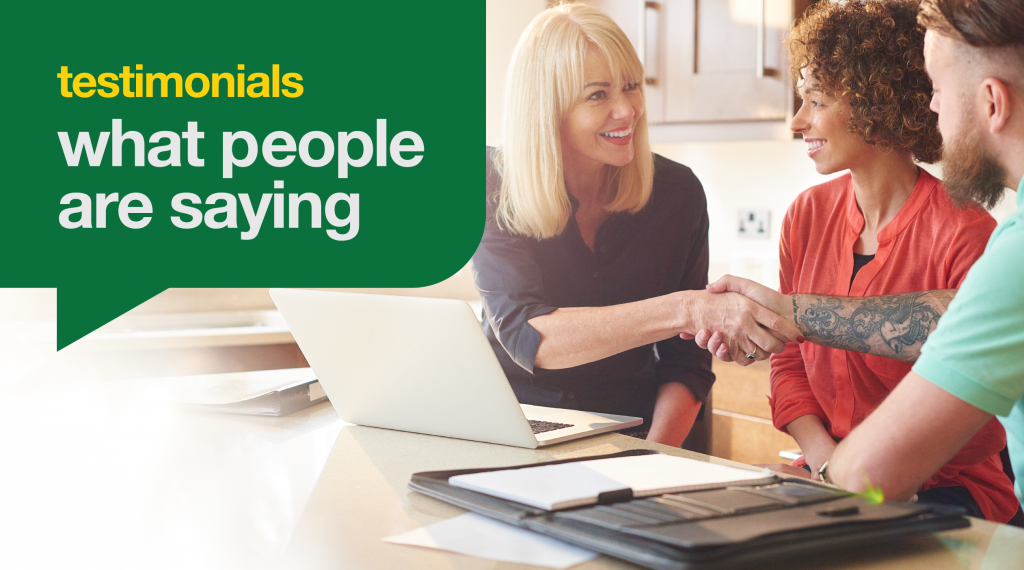 Testimonials From Our Clients
by Howard Hanna Insurance Services
I love the fact that Howard Hanna is very responsive to my insurance needs.
—Larry M. | Customer since 2010
We like that Howard Hanna keeps us updated with insurance options on a regular basis.
—Peter L. | Customer since 2015
Excellent service, rapid response, quick results.
—Daniel L. | Customer since 2015
I've been completely satisfied. You also helped my daughter. I'd recommend your service to everyone.
—William D. | Customer since 2020
Very prompt service and available. Very kind and professional.
—Michael L. | Customer since 2022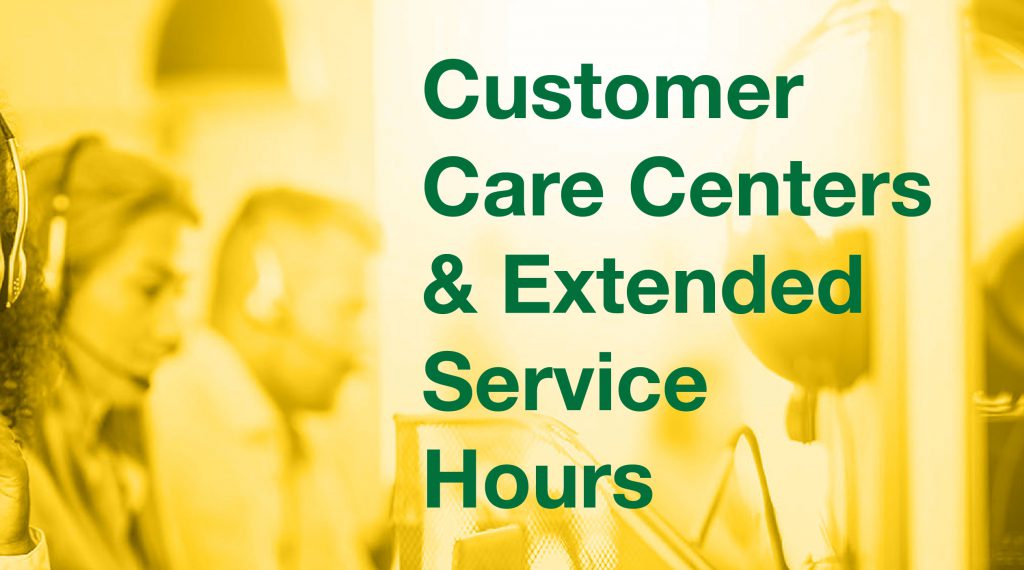 Customer Care Centers & Extended Service Hours
by Howard Hanna Insurance Services
At Howard Hanna Insurance Services, we're committed to delivering the very best customer experience.
That's why we are pleased to announce an enhancement to the insurance services provided exclusively for our customers. We've teamed up with several of our insurance carriers to provide our clients with extended hours of operation and service when it's convenient for you. As always, our office remains available should you have any policy-related questions. Here is a list of carriers for which we are proud to offer extended hours for your service needs:
Chubb Insurance: 800-777-2131
Hours of Operation: Monday-Friday 8am-8pm EST, Saturday 10am-6pm
Donegal Service Center: 800-504-6635
Hours of Operation: Monday-Friday 8am-6pm EST
Encompass Insurance: 866-882-9513
Hours of Operation: Monday-Friday 8am-11pm EST, Saturday 9am-5pm
Grange Insurance: 855-293-3828
Hours of Operation: Monday-Friday 8am-7pm EST, Saturday 9am-12pm
Hanover Insurance: OH/MI clients: 800-782-8385, all other states: 855-255-4264
Hours of Operation: Monday-Friday 7am-9:30pm EST, Saturday 9am-5pm
Nationwide Insurance: 800-282-1446
Hours of Operation: 24/7/365
Progressive: Auto: 877-776-2436
Hours of Operation: 24/7/365
Safeco: 866-472-3326
Hours of Operation: 24/7/365
Travelers: 877-872-8737
Hours of Operation: 24/7/365
Westfield: personal lines: 844-948-1893, commercial business: 800-236-3884
Hours of Operation: Monday-Friday 8am-6pm EST, Saturday 10am-3pm (no Saturdays for commercial). Westfield billing is open 8am-8pm Monday-Friday.

What is the Client Portal?
Howard Hanna Insurance Services is pleased to offer our clients exclusive access to our Client Portal. The Client Portal is a personalized web account that provides 24/7 access to your individual policy information. You can access it at home or on the go from your desktop computer, laptop, tablet, or smartphone. You can even access it via a special app, InsurLink!
InsurLink gives you full access to your insurance agency with the intuitive user interface and flexibility of a mobile app. Now you can connect to your insurance agency on your terms and your schedule. Visit the app store and download it from there.
What can I use it for?
View a summary of your policy information.
Request policy changes by sending a direct message to our team.
View, download, and print current auto ID cards for all vehicles on your policy.
Manage users to allow other members of your household access to your Client Portal.
Obtain certificates of insurance for commercial policies.
Upload documents securely.
Contact your Howard Hanna Insurance team!
How can I sign up?
It's easy! Email us at insurance@howardhanna.com or call us at 412-696-0310 to request an invitation. We'll send you an email with a link to activate your account.
At Howard Hanna Insurance, we're committed to protecting what matters most to you. Learn more today: HowardHanna.com/Insurance

412-696-0310

(Visited 2 times, 1 visits today)
Tags:
Howard Hanna Insurance Services The Loop
,
the loop
Last modified: April 13, 2022