The Loop — Summer 2022 by Howard Hanna Insurance
Community Involvement: Nationwide Community Service Award and our 50/50 Raffle and Superhero raffle
Amber's Road to Success: What She's Accomplished, How She Got There, and How She Feels About it All
Poll Created by Katharine Marrs
Francis' Corner: First Time Visit to the Baseball Hall of Fame and Fenway Park
Upcoming Chow-Chow Events Supporting the Children's Free Care Fund
Customer Care Centers & Extended Service Hours
Community Involvement: Nationwide Community Service Award and Our 50/50 Raffle and Superhero Race
Howard Hanna Insurance Services was recently recognized as a 2022 Nationwide Community Service Award Winner! We were selected as the top winner countrywide and gifted a $5,000 donation as a result! We look forward to continuing our support of the Howard Hanna Children's Free Care Fund and the Ronald McDonald House Charities of Pittsburgh and Morgantown.
Howard Hanna Insurance Services has given back to the community in numerous ways over the years. Community involvement is an extension of what we do every day – protecting people and preparing them for the unexpected. Taking the time to help others and seeing the impact it makes is incredibly gratifying. You could say it's the very nature of the insurance business! From annual fundraising events for numerous children's hospitals and auctions, to book drives, raffle baskets, and beyond, the employees and leaders at Howard Hanna Insurance Services are a united front to support our communities.
Read more about the Nationwide Community Service Award here.
Thank you for supporting the Howard Hanna Children's Free Care Fund and the Ronald McDonald House charities in Pittsburgh and Morgantown!
Thank you to everyone that participated in the 50/50 raffle and the Superhero "race" in honor of National Superhero Day! With your support, we raised a total of $1,358 in the 50/50 raffle, and $935 for the Superhero race to support these awesome charities.
Congratulations to our winners!
Gina DeHaven from our Fox Chapel office won $679 as the 50/50 raffle winner! Watch the drawing here.
Theresa Richter won the Superhero raffle and snagged the Ronald McDonald House swag bag prize! Watch the drawing here.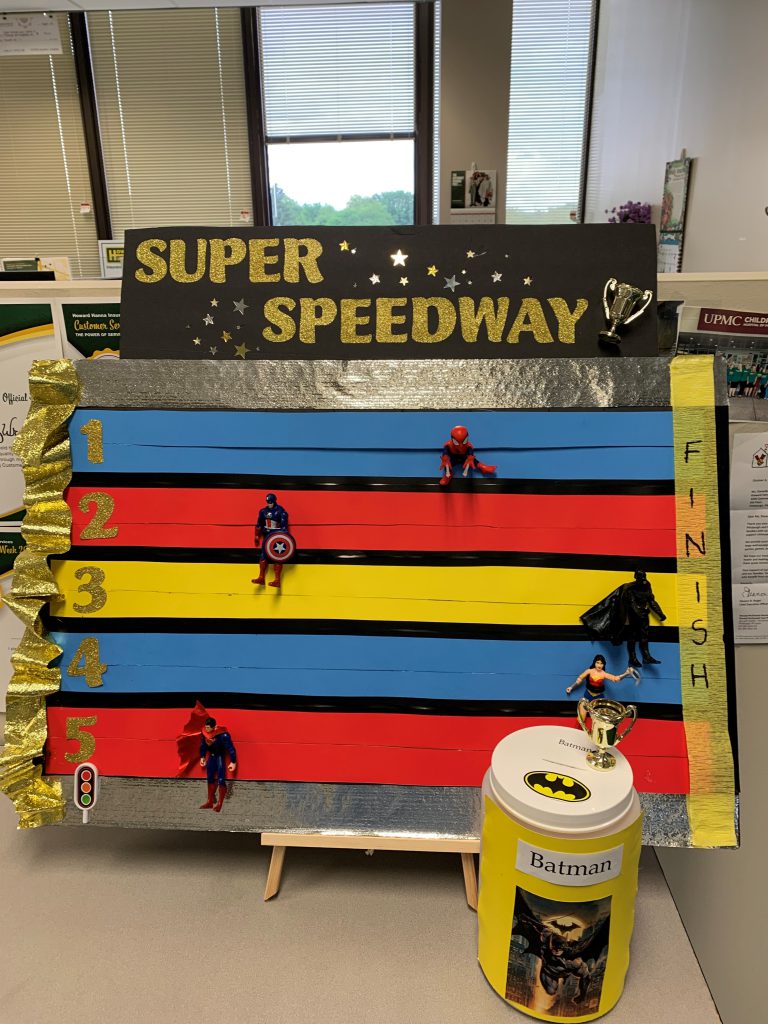 ---
On the Outside Looking In
by Nicholas Marrs, Head of Absolutely Nothing, Guest Writer
Over the years I've worked at a lot of businesses and seen quite a few different company cultures. Of all the places I have worked, Howard Hanna is NOT one of them. Despite that, it is by far one of my favorites. Now you may be thinking, "Nick, who are you? How did you get a spot in the newsletter?!" and those are fair questions. Full disclosure, my amazing wife has worked for Howard Hanna almost as long as we've been together.
I know these newsletters are meant to be nice and light and fun. They aren't meant to be a real estate or insurance snooze fest. Most of the time they showcase something fun that the teams have been doing or working on and offer a little glimpse into the lives of the people doing the work. Well, here is the thing that really makes my day…it's all real! There are a lot of businesses that use the word "family," but Howard Hanna is the only one I've ever seen that really means it.
If you ask any of the Hanna family about the different charities and outreaches they work on, you will most likely see them smile and get excited to tell you how much fun it was. They never once stop to think of it as giving of themselves. I know some of my favorite dates with my wife have been out to the store so we can get supplies for the next fundraiser or charity drive or trip to cook at the Ronald McDonald House.
There is just such a humility and a compassion that runs through the whole company that, as an outsider looking in, is just beautiful. That's why I really wanted to take some time to write this. I think the whole company deserves a moment of recognition for being, well themselves. I knew they'd be too humble to toot their own horn. So I figured maybe I could do it for them.
---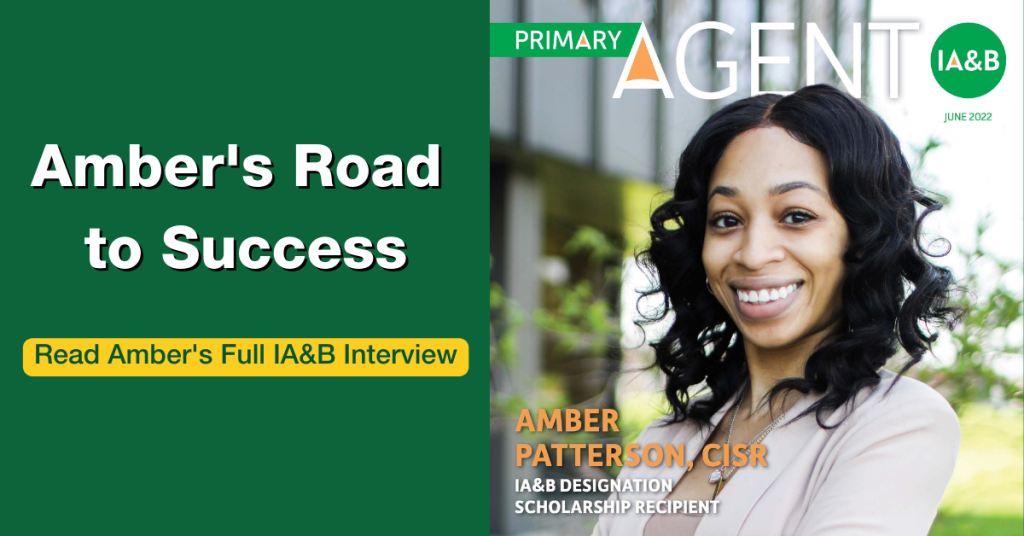 Amber's Road to Success: What She's Accomplished, How She Got There, and How She Feels About It All
by Katharine Marrs
Congratulations again on achieving your CISR (Certified Insurance Service Representatives) designation! That must have taken a lot of work, especially to complete the designation in only six months!
Could you give us a behind-the-scenes glimpse of what it took to get there?
If I was to sum up what behind the scenes looked like, it was almost like being that new kid in class when school starts. I was already comparing the designation classes to my previous pre-licensing course just to try to get a sense of what those classes may be like, but those fears kind of wore off after the first designation class. With the CISR program, you are required to complete a total of five courses and pass all the exams. There is also the CISR Elite that you can go for and that requires an additional two courses. So a total of seven courses for the CISR Elite. After passing that first exam that's when your countdown starts to become very exciting, because you know the more you complete, the closer you are to the finish line. A little birdy will tell you, I actually tried getting done sooner than six months!
Were you able to study during work hours, or was this something you had to pursue on your own time?
I primarily studied at home but would also study during lunch break at work. Additional time could've been taken at work but I feel it's best to study away from the noise and the daily activities you're used to. I felt because the reading material was so in-depth, it was harder to maintain that focus and not be easily distracted.
What was the most difficult part of achieving your designation?
I think the most difficult for me was time management, because outside of the designation I still had my daily duties as an insurance agent which also comes with a lot. As an agent, balancing your time and deciding what is a priority or not is also a part of your daily activity. Having to adjust that to fit in the designation course was the most difficult.
What was your reaction when you found out you were going to be an IA&B cover girl?
I was ecstatic and overly excited, which also forced me to end up being nervous! I never had the opportunity to grow in a company before, so being able to do that and be acknowledged for the work you put in to grow is absolutely amazing! Being selected and interviewed to be on the cover was a surprise from management. In my mind I was thinking I already crossed the finish line, what more excitement could there be after that? So I totally had no clue until it was announced to me! I have such a supportive team that pushes for excellence and growth.
What is one of your next goals, either personal or professional?
Goals I am currently working towards are management and being the designated trainer of the agency for both service and sales. Since obtaining my CISR designation and fulfilling the role of a Senior Account Advisor, – I want to be more of a resource for my team and colleagues. As agents, we are educators for our clients but what about the agents? I want to be an educator not only for our clients, but for our agents also.
Read Amber's full IA&B interview here! https://issuu.com/primary_agent/docs/june-2022
---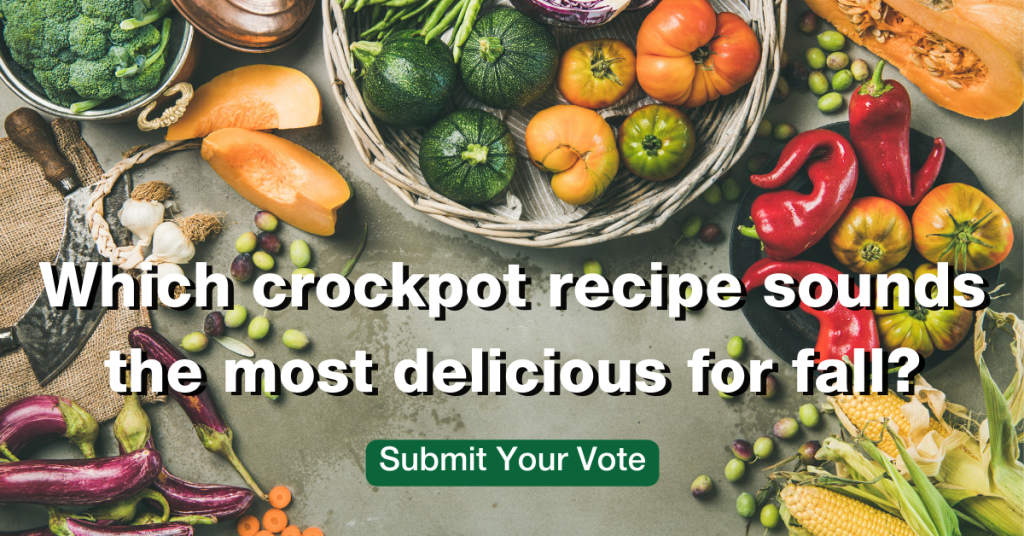 Poll Created by Katharine Marrs
In our last poll we asked you what your superpower would be if you were a superhero. The results are in and teleportation is the most wanted superpower!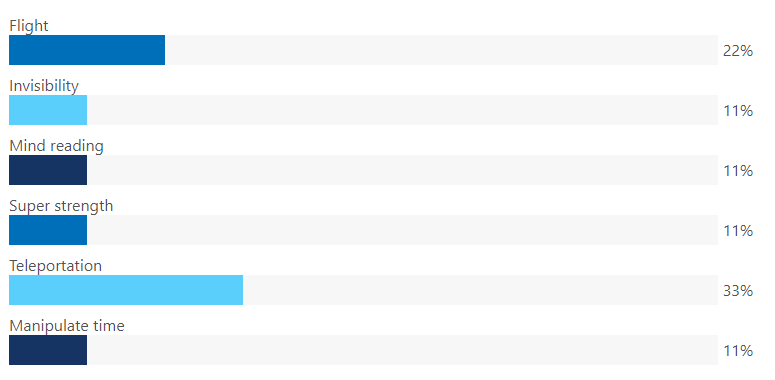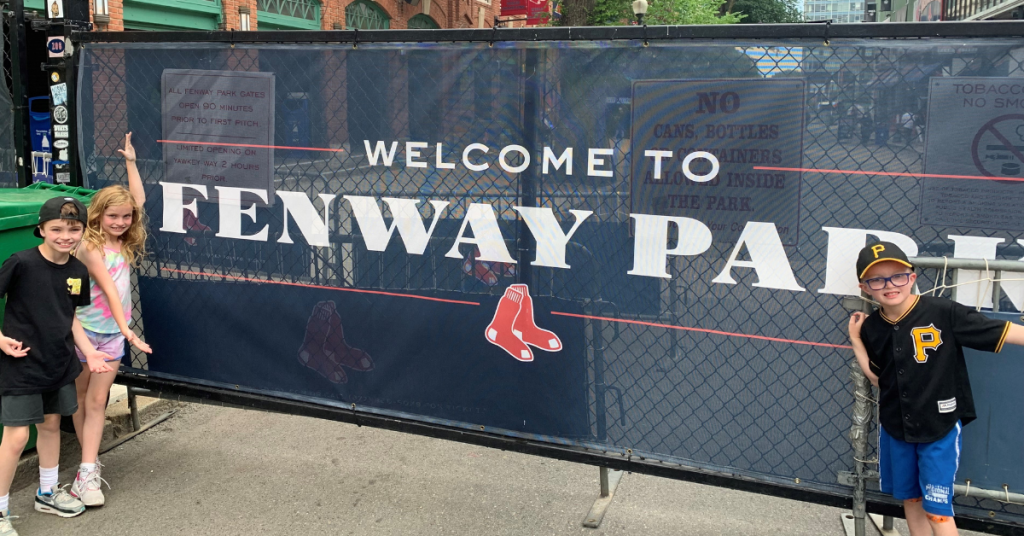 ---
Francis' Corner: First-Time Visit to the Baseball Hall of Fame and Fenway Park
by Danielle Shearer
Three main goals were the focus of Francis' checklist for vacation this year:
Visit the Baseball Hall of Fame in Cooperstown, NY
Visit Fenway Park in Boston, MA
Purchase a snack at every gas station we stopped at
When it was all said and done, he was able to check off the first two. He came close to being able to check off the last goal as well, had it not been for those few times we said "no." One of his favorite parts of the Baseball Hall of Fame was being able to make his very own baseball cards featuring his photo and designs from baseball history.
In addition to that, Francis will tell you he also enjoyed seeing the plaque of his favorite baseball player, Roberto Clemente, on the wall and purchasing souvenirs. We successfully walked away from the souvenir shop with only one meltdown, not by Francis, but his little brother Iggy, who insisted we purchase a New York Yankees hat to go with his Babe Ruth shirt.
Visiting Fenway would prove to be a bit of a challenge, as we had not intended for a game to be going on that day. However, as luck would have it, we found a spot close to the Park, jumped out, walked over, touched the outside wall, snapped a few photos and bid the Park farewell. So it wasn't exactly the same as attending a game, but Francis was thrilled with the 15-minute experience. Again, everyone walked away happy campers with the exception of little brother Iggy, who insisted on the purchase of a Citgo hat. As a compromise, we took a picture in front of the real Citgo sign. As the old saying goes, "Take a picture, it will last longer."
Here's hoping Francis will cherish the memories…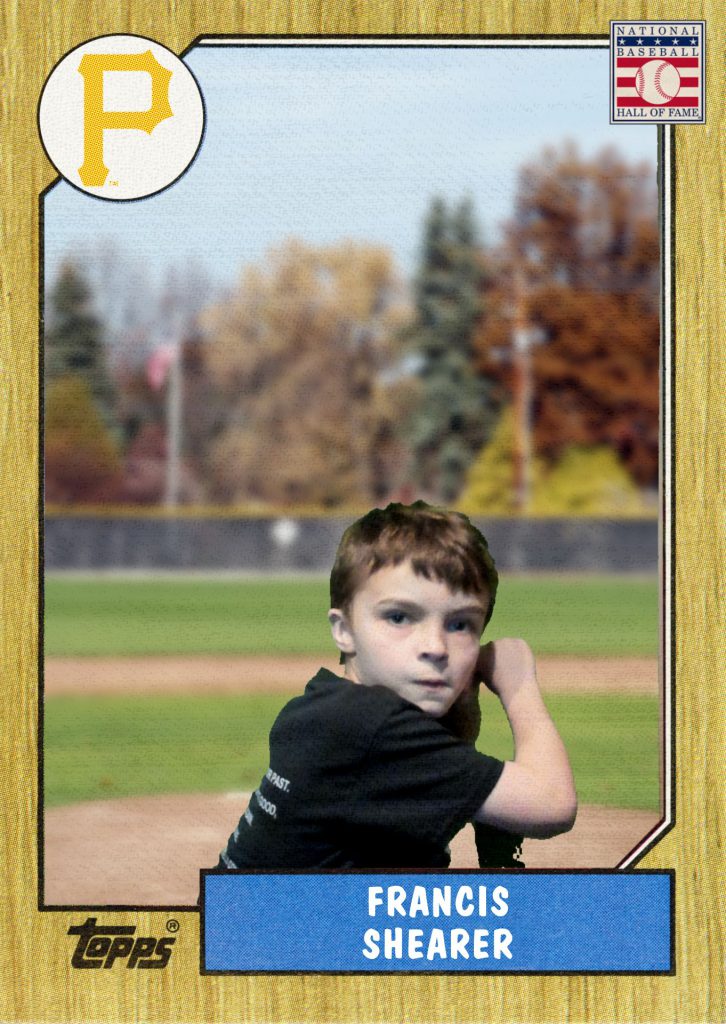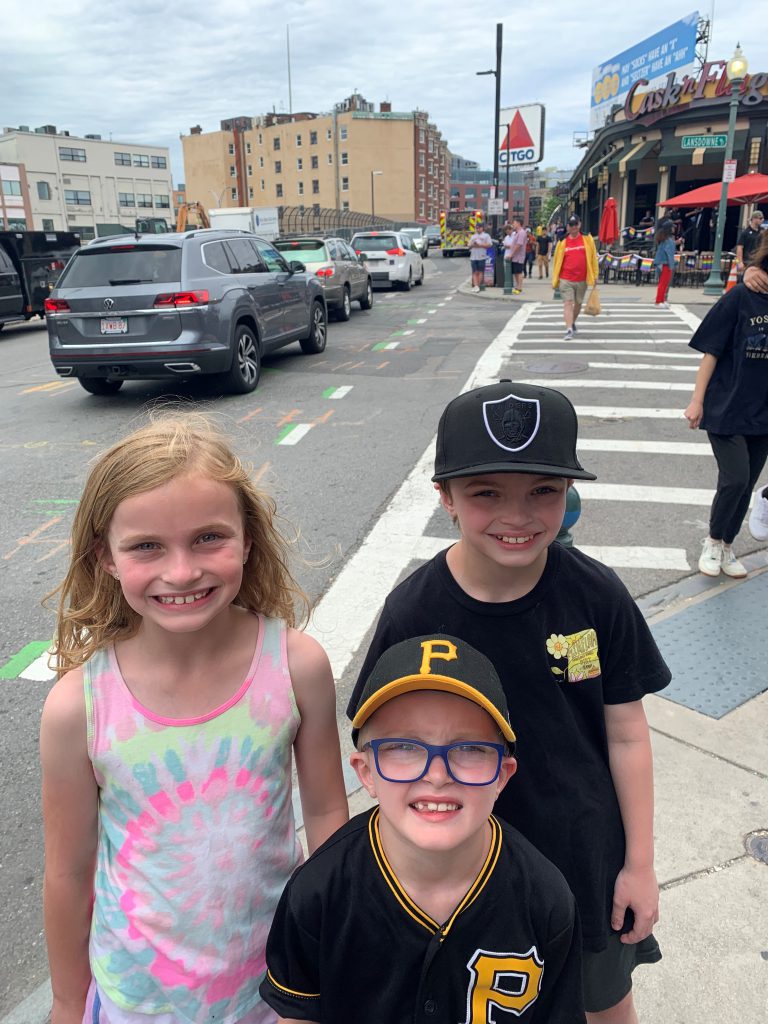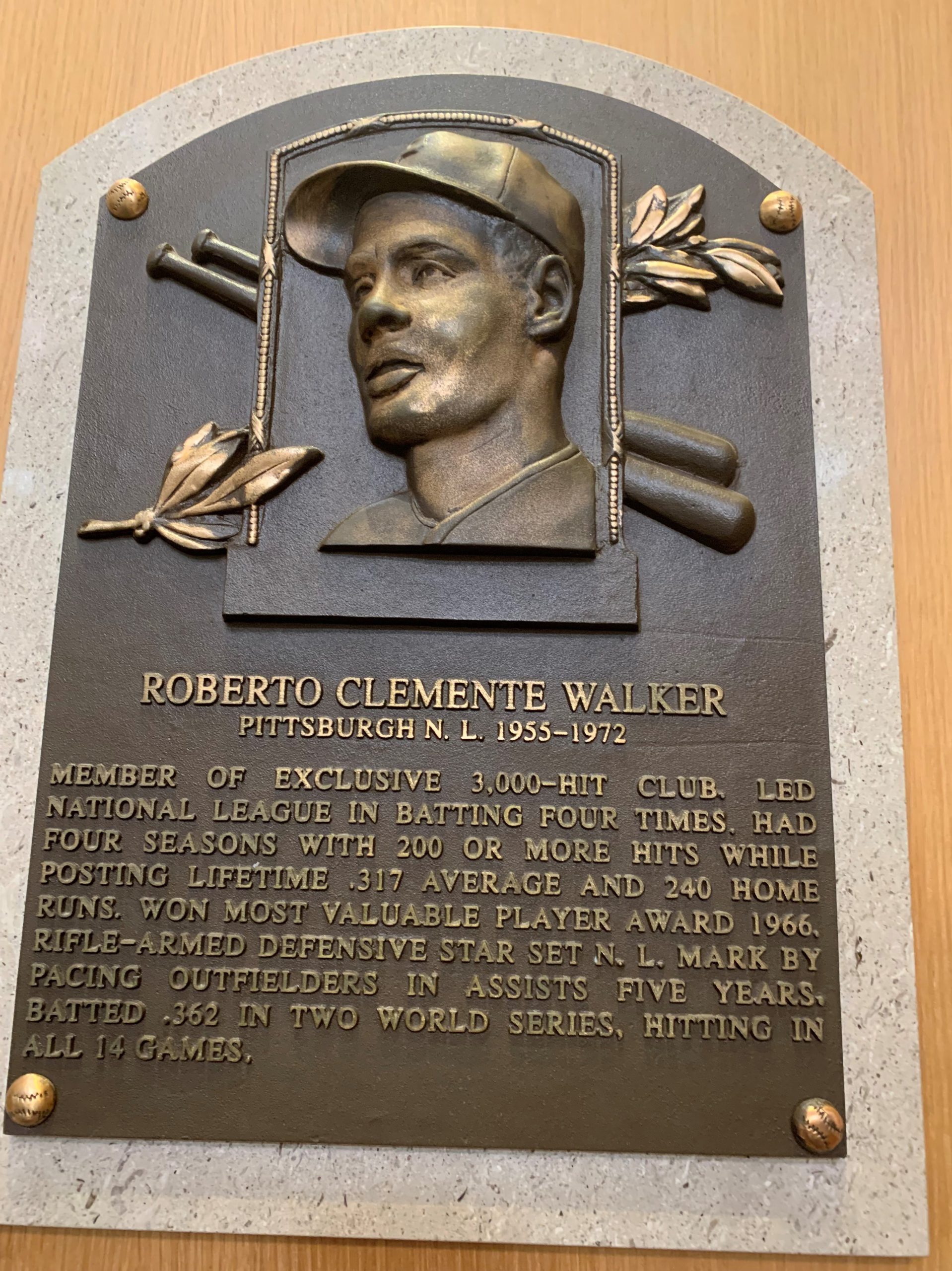 ---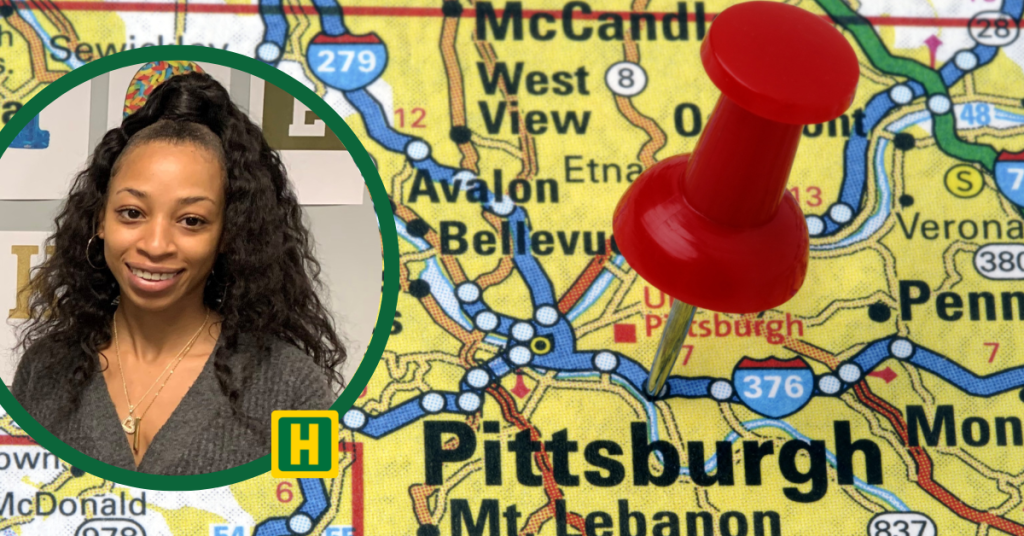 Food Around Pittsburgh
by Amber Patterson
With summer here what better things are there to do outside of eating, swimming, and just staying cool? Now that the suns out, there is so much opportunity to explore. I thought I would discuss my favorite topic (food) and some of my top favorite eats during this season. And of course, this does include ice cream, although ice cream parlors are not really considered to be restaurants. There is no such thing as the food police, so I think our secrets are safe!
Top restaurants starting with fast food, and no not Wendy's or McDonald's:
Chikn' – I currently reside in Oakland (Go PITT) which is very commutable and of course, it's home to the Pittsburgh Panthers so there's a lot of different restaurants to choose from. Chikn is one of my favorites; it gives off such a Nashville or California vibe. They are known for the amazing Chikn sandwich that has different spice levels for you to select. They also have dessert options like banana pudding.
So Fresh – So Fresh was introduced to the city a few years ago and I love what they bring! You can choose a fresh burrito, a bowl or salad including protein, veggies, and sauces you may like. They are health-focused and known for their fresh products. I also love the fruit water they make. Give them a shot! Two locations I am aware of are Downtown Pittsburgh, and East Liberty.
Five Guys – Now we are back on the unhealthy ride! If you ever had a smash burger from New York, you would understand why I mention Five Guys. You literally get to watch your burger be cooked on the grill in front of you. The smell of fresh cut fries and grease will bring happiness to your soul. These are not your average Wendy's or McDonald's burgers, so the price may be higher than what you are expecting. However, it's so worth it!
Moving on to the restaurants that have become favorites for my friends and me, starting with breakfast:
Kelly O's Diner – If you have never been to the Strip District, please go! There is so much you are missing including the great diners. Kelly O's has been one of my favorites located in the Strip. Their homemade breakfast is absolutely amazing and there are so many options on their menu. Because the diner is a little small and the Strip can fill up pretty quickly, it's best to get down there early.
Food For Thought – Food For Thought is a small café located in Oakland. What makes Food For Thought special is they sell breakfast and lunch. They cater dinners for any event you may have. And they also have a deli so you can even purchase lunchmeat and cheese there if needed. Food For Thought gives me such a homey feel. When I first moved to Oakland, I actually met the owner of the café who was and has been amazingly sweet. They have great breakfast sandwiches, omelets and lunchmeat sandwiches/wraps.
Muddy Waters Oysters Bar – I thought I would introduce something new (well not completely new) to Pittsburgh's food scene. Muddy Waters are known for seafood, things like Shrimp Po Boy, Alligator Po Boy, Seafood Gumbo and my personal favorite, the Lobster Rolls. They are located in East Liberty and they have a bar inside and outside the restaurant.
Fogo De Chao – If you like fancy, as I do, Fogo De Chao is such a delicious steakhouse. They have such a beautiful, classy setting. Fogo De Chao is a steakhouse but a buffet. You have the option to go with their traditional Churrasco experience or you can choose a particular cut of meat. Salmon is also offered. With the full traditional experience, your server walks around your table with different meat options for you to select. This comes with sides of mashed potatoes and other yummy things. You also get full access to the salad bar although you do not need to purchase the traditional experience to access the salad bar. Fogo De Chao also offers brunch on the weekends, which is a very refreshing experience.
Last course is dessert, and since it is the summer time, I chose to highlight ice cream. And who doesn't love ice cream?
Scoops – Scoops is located in Bloomfield on Liberty Avenue. You can tell by their name, that they are known for their ice cream and different ice cream selections. Scoops is local for me, so it's a great place to walk and get ice cream. They are also located across from Paddy Cake Bakery. Talk about temptation!
Frio – Frio is located on Butler Street in Lawrenceville and has grown to be a favorite of mine. Frio is a creamery, and they make their own ice cream. They also have a lot of different flavors to choose from. They are a little on the smaller side and fill up quickly so it is best to get there early. They are not like your regular ice cream parlor; they typically open later in the afternoon (4pm).
Cheesecake Factory – I love fresh cheesecake from the Cheesecake Factory with strawberries and strawberry filling. They also have some other dessert options to choose from, but come on, the name…you definitely have to get a slice.
Those are my top favorites for the summer season. I will be happy to introduce more next season. What are some of your favorites?
---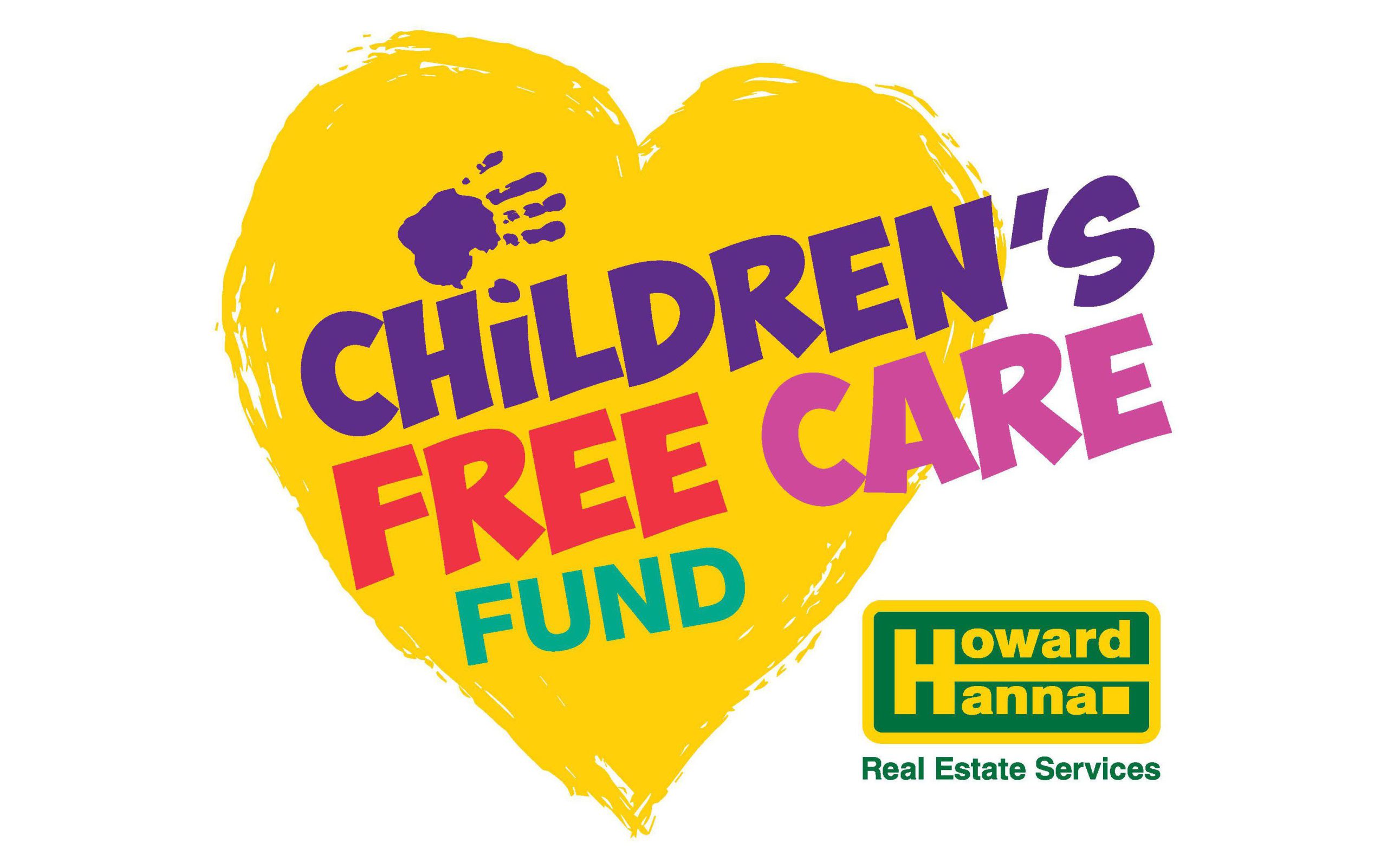 Upcoming Chow-Chow Events Supporting the Children's Free Care Fund
August 1
The Catawba, OH office will be hosting their Catawba Golf Classic on Monday, August 1st at Catawba Island Club. Save the date and reserve your foursome now! Find out how you can be a sponsor at this event!

August 10
The Rochester Region will be hosting a VIP Tent at the Buffalo Bills Training Camp Wednesday, August 10th from 9 a.m. to 1 p.m. at Saint John Fisher College in Rochester, NY. Buy your VIP Tent ticket now!

August 10
The Erie, PA Airport office will be hosting a Children's Free Care Fund event Wednesday, August 10th from 5-8 p.m. at The Sloppy Duck in Erie, PA. Save the date & buy your tickets now!

August 18
The Chesterland, OH office will be hosting their Children's Free Care Fund event at Sharon James Wine Cellars Thursday, August 18th from 6-9 p.m. Raise a glass and raise some money for Children's Free Care! Buy tickets now!

August 20
The Mendon-Honeoye Falls, NY office will be hosting their Festival at the Falls Saturday, August 20th at Harry Allen Park in Honeoye Falls from 9 a.m.- 4 p.m. Vendors can reserve a booth through their Event Link in the HHCFCF Event Calendar.

August 25
The Wexford, PA office will host a Happy Hour event Thursday, August 25th from 5:30-9 p.m. at Clark's Bar & Restaurant. Save the date!

August 28
The Chardon, OH office will be hosting their golf outing at Fowlers Mill Golf Course Sunday, August 28th beginning at 9 a.m. Reserve your foursome or event sponsorship now!

September 1
The Spencerport, NY office will be selling raffle tickets until September 1st for a Buffalo Bills Super Fan Prize Pack, which includes 2 tickets to see the Bills play the Browns on November 20th in Buffalo! Buy your raffle tickets now!

September 11
The Cranberry, PA office will be hosting a Steelers Game Day Party at Recon Brewing at Meeder Sunday, September 11 from 12-6 p.m. Save the date and buy your tickets now!

September 15
The Chagrin Falls, OH office will be hosting a dinner at Harvest Bell Farm in Newbury, OH Thursday, September 15th from 4-7 p.m. You can purchase tickets now or confirm your event sponsorship by contacting Gwen Bradly.

September 16
The CNY/NNY offices will be hosting Howard Hanna Harvest of Hope featuring Howard Hanna Band at Heritage Brewhouse at Palladino Farms Friday, September 16th, from 5-9 p.m. Check the HHCFCF Event Calendar for more information coming soon.

September 16
The Erie, PA East office will be hosting Purse Bingo Friday, September 16th from 5-10 p.m. at Perry Hi-Way Hose Co. in Erie. Save the date!

September 17
The Beaver & Chippewa, PA offices will be hosting a Musical Mystery Dinner Saturday, September 17th from 5-9 p.m. at The Fez in Aliquippa, PA. Buy your tickets now!

September 24
The Howland, OH office is hosting a Cornhole Tournament on Saturday, September 24th from 12-6 p.m. at Leon's Sports Bar & Grill in Warren, OH. Save the date and reserve your spot now!

September 25
The Buffalo Region will be hosting their Game Day Watch Party Sunday, September 25th from 12-5 p.m. at Frankie Primo's +39 North in Tonawanda, NY. Save the date and buy your event tickets now to watch the Bills squish the fish!

September 29
The Norwin, PA office will be hosting a Children's Free Care Fund Dinner & Auction Thursday, September 29th from 6-8:30 p.m. at Greenhouse Winery in Irwin, PA. Save the date and buy your tickets now!

October 14
The Brunswick, OH office will be hosting "That 70's Chow Chow" Friday, October 14th. Save the date and buy your tickets now for this groovy event!

October 22
The Monroeville, PA office will be hosting their Night at the Races Saturday, October 22nd, from 5-10 p.m. at the Manchester Room in Trafford, PA. Get your fancy hats ready to watch the ponies run! For more information, contact Josey Davis.

November 11
The Green/Uniontown, OH office will be hosting their Scotch Doubles Bowling Tournament Friday, November 11th, 6-10 p.m. at Spins Bowl Akron. Polish your bowling balls and buy your tickets before this fun even gets rolling! For more information, contact Tanya Clay.

November 18
The Wadsworth, OH office will be hosting their Dinner & Silent Auction Friday, November 18th at the Blue Heron Event Center. Save the date and stay tuned for more information coming soon on the HHCFCF Event Calendar.

December 1
The Shenango Valley, PA office will be having A-Drawing-A-Day all month long in December. Drawings will done on Facebook Live, so you do not have to be present to win. Stay tuned to our HHCFCF Event Calendar for more details coming soon.

December 7
The Erie East office will be hosting a Holiday Happy Hour & 12 Days of Christmas Bingo Wednesday, December 7th at the East Erie Moose Club in Harborcreek, PA. The Happy hour is 4-6 p.m. and Bingo starts at 6 p.m. Become an event sponsor or buy your tickets now!
---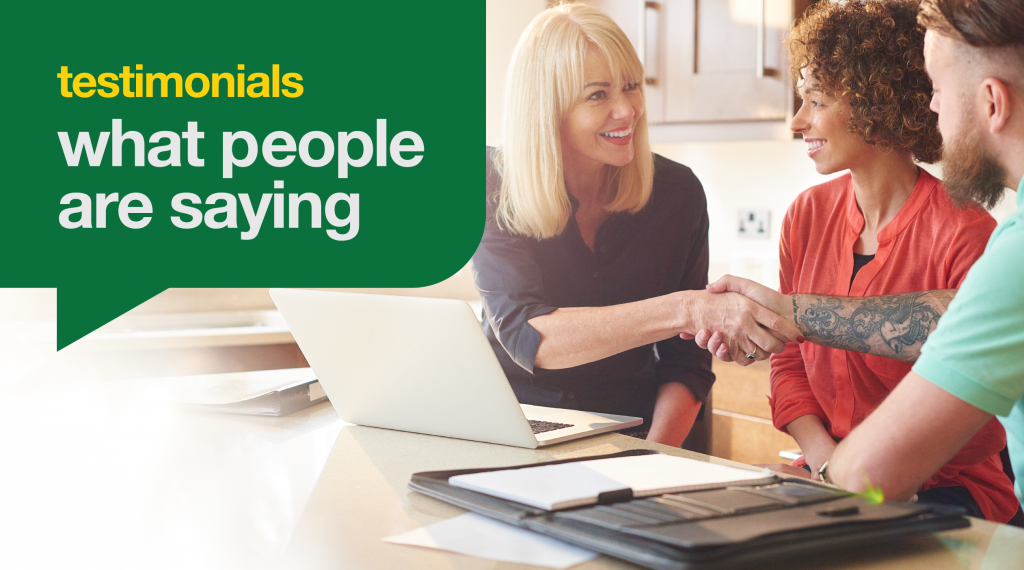 Testimonials From Our Clients
by Howard Hanna Insurance Services
They have always handled my issues with professionalism.
—Shirley S. | Customer since 1996
When we were on our own, I was always trying to find the best insurance for my family. I would look for the lowest price and it's hard sometimes, but now I don't have to. That's why I have Howard Hanna insurance agents. They are always looking out for us to give us the best. I would like to say "Thank you Howard Hanna."
—Jim T. | Customer since 2009
Always someone there live to answer questions.
—Loren S. | Customer since 2016
Great service & quick response to questions.
—Gloria H. | Customer since 2017
---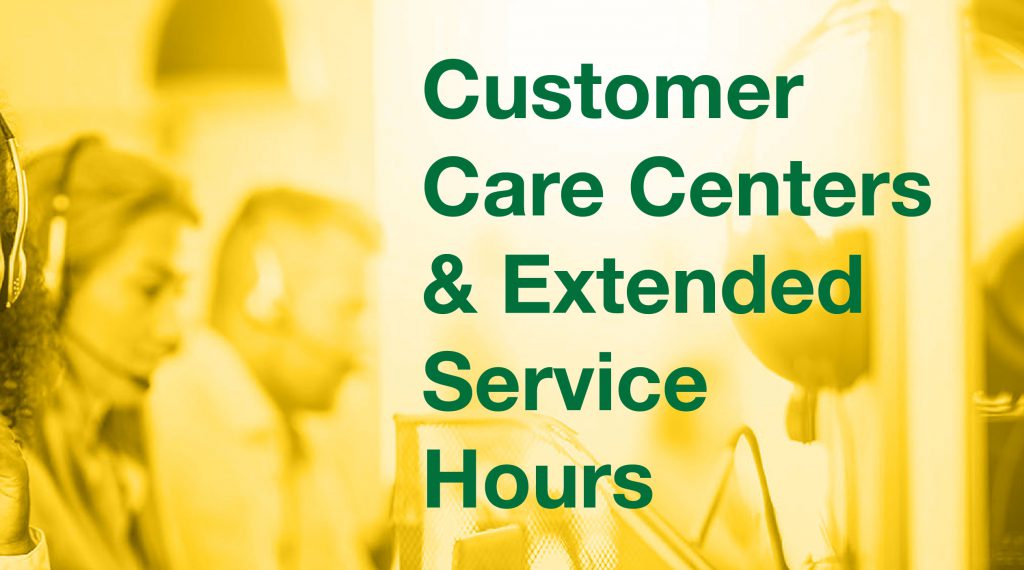 Customer Care Centers & Extended Service Hours
by Howard Hanna Insurance Services
At Howard Hanna Insurance Services, we're committed to delivering the very best customer experience.
That's why we are pleased to announce an enhancement to the insurance services provided exclusively for our customers. We've teamed up with several of our insurance carriers to provide our clients with extended hours of operation and service when it's convenient for you. As always, our office remains available should you have any policy-related questions. Here is a list of carriers for which we are proud to offer extended hours for your service needs:
Chubb Insurance: 800-777-2131
Hours of Operation: Monday-Friday 8am-8pm EST, Saturday 10am-6pm
Donegal Service Center: 800-504-6635
Hours of Operation: Monday-Friday 8am-6pm EST
Encompass Insurance: 866-882-9513
Hours of Operation: Monday-Friday 8am-11pm EST, Saturday 9am-5pm
Grange Insurance: 855-293-3828
Hours of Operation: Monday-Friday 8am-7pm EST, Saturday 9am-12pm
Hanover Insurance: OH/MI clients: 800-782-8385, all other states: 855-255-4264
Hours of Operation: Monday-Friday 7am-9:30pm EST, Saturday 9am-5pm
Nationwide Insurance: 800-282-1446
Hours of Operation: 24/7/365
Progressive: Auto: 877-776-2436
Hours of Operation: 24/7/365
Safeco: 866-472-3326
Hours of Operation: 24/7/365
Travelers: 877-872-8737
Hours of Operation: 24/7/365
Westfield: personal lines: 844-948-1893, commercial business: 800-236-3884
Hours of Operation: Monday-Friday 8am-6pm EST, Saturday 10am-3pm (no Saturdays for commercial). Westfield billing is open 8am-8pm Monday-Friday.

What is the Client Portal?
Howard Hanna Insurance Services is pleased to offer our clients exclusive access to our Client Portal. The Client Portal is a personalized web account that provides 24/7 access to your individual policy information. You can access it at home or on the go from your desktop computer, laptop, tablet, or smartphone. You can even access it via a special app, InsurLink!
InsurLink gives you full access to your insurance agency with the intuitive user interface and flexibility of a mobile app. Now you can connect to your insurance agency on your terms and your schedule. Visit the app store and download it from there.
What can I use it for?
View a summary of your policy information.
Request policy changes by sending a direct message to our team.
View, download, and print current auto ID cards for all vehicles on your policy.
Manage users to allow other members of your household access to your Client Portal.
Obtain certificates of insurance for commercial policies.
Upload documents securely.
Contact your Howard Hanna Insurance team!
How can I sign up?
It's easy! Email us at insurance@howardhanna.com or call us at 412-696-0310 to request an invitation. We'll send you an email with a link to activate your account.
At Howard Hanna Insurance, we're committed to protecting what matters most to you. Learn more today: HowardHanna.com/Insurance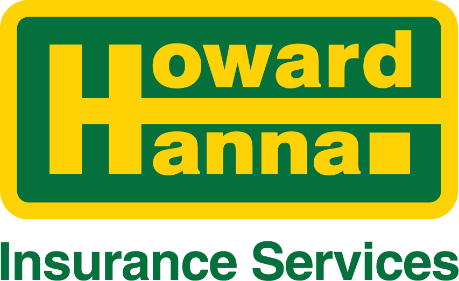 412-696-0310