The Minimalist's Guide to Downsizing Your Home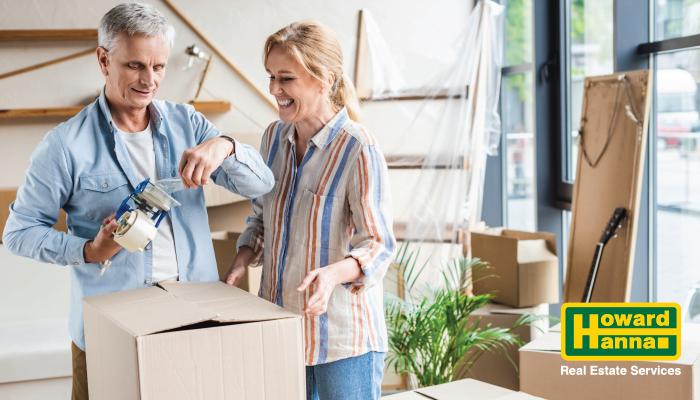 So, you've decided to make the leap and downsize to a smaller living space. Where do you go from here? What are the next steps? If you follow our guide below, you'll be snug and secure in your new digs in no time at all.
Figure out how much space you're going to be working with in your new home.
If you have a specific new home in mind, measure your furniture and other large items and map out the layout, making sure that there are places for everything you plan to keep. Don't forget about non-traditional storage solutions, like wall or overhead hooks to hang items that aren't in use, or built-in organizers in those forgotten nooks and crannies, like a storage cubby inside your bedframe. Also, be sure to consider outdoor areas, if you want to have a garden or a space for summer grilling.
Think about what lifestyle you want.
In addition to the raw square footage, you may require a particular floor plan or layout in order to properly satisfy your needs. How many bedrooms and bathrooms are necessary for your daily routine to function smoothly? Can you consider a multi-story home, or is a one-level floor plan better for you? Being able to fit all your stuff inside the walls is good, but not sufficient – you're going to need to live in this space, too.
Start scaling down your possessions.
You need to determine what things will be traveling with you to your new home. This process can be laborious and emotionally fraught, so start sooner rather than later, to make sure that you give yourself a reasonable amount of time to make these decisions. Identifying places to donate unnecessary items before you start sorting can make it easier to let them go, since you know that they will be going to someone who needs and can use them.
Don't hedge your bets by creating a "maybe" pile – make your options "keep" or "discard" only. Identifying duplicate items and then choosing your favorite from among them can be a good start. You don't need three different soup pots or eight sets of bedsheets, and there's no point in using lower-quality items right now in order to preserve higher-quality ones, only to make the same decision five or ten years down the road and never end up enjoying the good stuff. Use the best now, and ditch the rest!
Finally, give yourself permission to change the plan once you're settled in at your new place. Even if your initial plan is a good one, there will be small factors that you didn't consider, and it's totally normal and OK to change your mind about what you do and don't need once you've occupied your new digs for a while.
If you would like more tips on what to save and what to discard, check out our in-depth post on the subject.
Consult a real estate expert.
If you're totally flummoxed about what you should do, a local real estate agent can provide guidance on how to find the smaller living space of your dreams, and help you sort out which aspects of the minimalist lifestyle you most want to emphasize in your home search.
They have plenty of experience at examining both the practical changes of a move like this, like utility and maintenance costs, as well as more intangible, lifestyle-based factors. If you would like to draft an expert to help, you can find a Howard Hanna agent in your area.
If you follow these four steps, your transition into a new, efficient, less-complicated lifestyle will be smooth and stress-free.