Treating Bacteria, Mold and Odor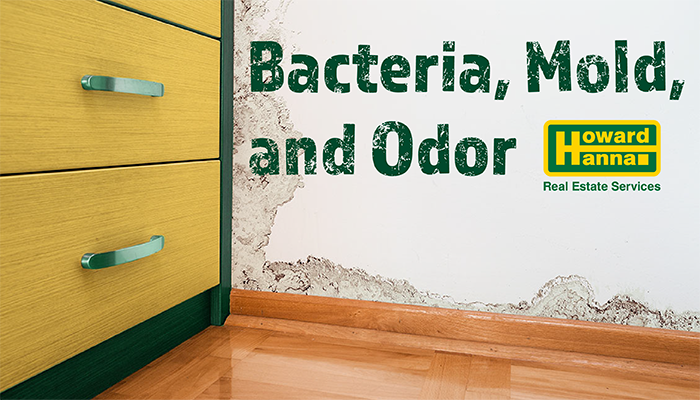 Any home or business owner knows that air quality concerns and the environment we live in can sometimes affect health. Floods or water damage can contribute to the growth of mold or mildew, but other times there may be a mildew smell without any obvious cause. A leaking roof or windows, improper ventilation may be the culprit.
In many cases, mold removal is a job for professionals who can properly rid your home or business of fungi and repair any damage. That's why Howard Hanna partners with companies that specialize in all types of environmental health and safety conditions.
Home and business owners across our eight states trust these fully equipped professionals because they have the expertise, tools and equipment to remove any fungi safely:
A Cleaner Image (NY)
Attic to Basement Solutions (NY)
Bactronix (PA & OHIO)
Green Home Solutions of Greater  PA
Healthy Spaces (NY)
Indoor Air Professionals (Rochester and Buffalo)
Life Safety Services (Rochester and Buffalo)
Mold Men Environmental (NY)
Renewit Cleaning & Restoration (NY)
Service Master Restore by METRO (Pittsburgh)
Our reliable experts are available to both residential and commercial clients. These trusted businesses can assist with everything from asbestos testing and air duct cleaning to mold testing, waterproofing and even fire restoration!
These providers will ensure that your property is healthy and free of bacteria, mold and odor. To learn more about them please visit: https://www.howardhanna.com/Concierge/list