Twilight Tours: Why You Should Visit a House for Sale in the Evening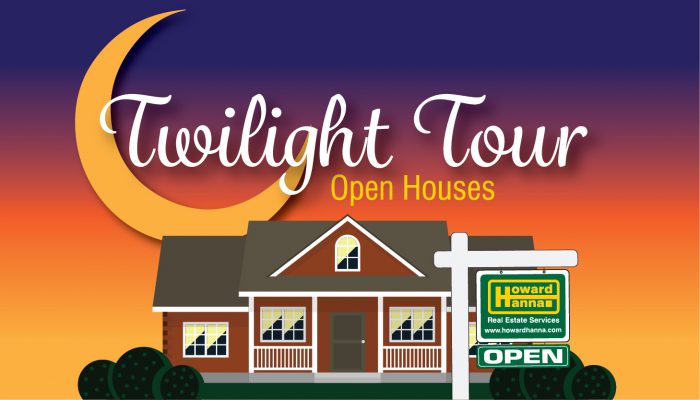 When you plan to buy a home, you get a lot of advice. Explore the neighborhood. Think about your commute. Get pre-qualified for a mortgage. We'd like to add another piece of advice to that list: If you can, visit a home you're interested in at different times of day.
While most open houses happen during weekend afternoons, the entire "vibe" of a neighborhood can be different than on a typical weekday. By visiting in the evening after work, you'll be able to see your potential new home on an average day. Here are a few reasons why you should scope out potential houses at different times of day:
How active is the neighborhood?
Visiting in the afternoon or evening after work will give you a taste of how a neighborhood is on a typical day. You'll know whether kids ride their bikes outside at night, or if everyone tends to stay indoors. Depending on the type of neighborhood you'd like to live in, this is critical information to have on hand!
Will the commute work for you?
Checking in with a potential home after work gives you a chance to check out your future commute. Does traffic jam up in the afternoons, or is it smooth sailing? Exploring in the afternoon or evening gives you a clearer picture.
How noisy is the area?
If a home you're thinking about buying is near other people, you may be in for a surprise if you don't visit in the evening. You may find that your new neighbors love throwing nightly shindigs, or that they have a loud dog, or a surround sound system that could project to Mars.
What is the lighting like in the home?
When you visit a home has a big impact on how the lighting will look. Rooms that are bright by day may be dim by night, or a neighbor may have an overly bright porch light that only comes on at night. While it may not be a dealbreaker for you, it's still worth knowing.
Twilight Open House Tours
We want to give you a chance to see your potential next home in a new light. That's why we're opening up houses on weekday evenings throughout the summer so that you can get a different perspective on the home.
Learn more about our Twilight Open House Tours and find an upcoming Twilight Open House near you!