How to Get Your House Ready to Sell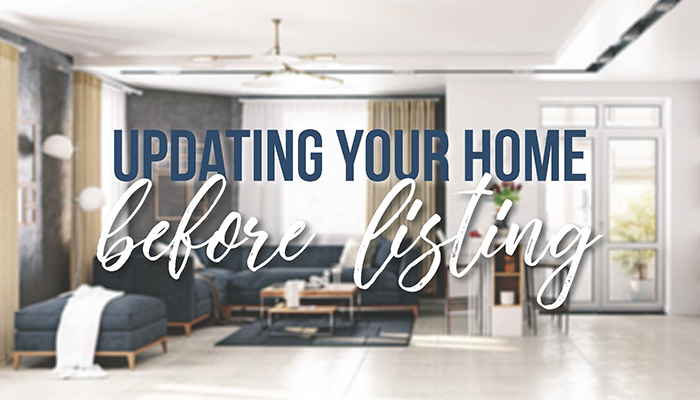 If you're not sure what you need to update before you sell your house, you're not alone! This is a common question that homeowners face when thinking about selling their house. Buyers today are busier than ever and don't really want to tackle another project in the form of disgusting decades-old carpeting that you were perfectly happy to tolerate. Today's buyers want to move into a neutral home that's aesthetically pleasing and ready for them to personalize it. So put on your Property Brothers hat and get ready to make your home look gorgeous in order to sell it faster.
When it comes to increasing your home's value, it's more effective to make aesthetic changes, rather than improving the home's mechanical systems. Generally speaking, you'll get more money for your home if you make some of these updates:
Fresh paint on the walls in neutral tones – think "Pottery Barn"
Remove any wallpaper
Refinish hardwood floors throughout, or consider new flooring
Freshly painted kitchen cabinets in a neutral tone, and update the hardware
Update kitchens and baths
In general, you want to make these changes in advance of listing your home for sale. But, there's one big caveat: Making major updates to kitchens and baths immediately prior to listing will likely not lead to a great return. If you have to bring in a contractor, you may not see the value from these updates reflected in the final sales price of the home. It's better to tackle these projects when you're still living in the home and can enjoy them. Ultimately, they'll increase the price of the home, but you'll have also gotten some use out of them.
If you still want to improve your kitchen, there are simple tasks you can tackle that don't require replacing the sink or appliances. Here are some tips for updating your kitchen before you sell your home.
Updates to skip include mechanical systems like furnaces, typically. Buyers assume that a furnace is going to keep them warm regardless of whether it's 2 or 10 years old. Similarly, a new roof isn't a huge selling point – a roof that keeps them dry and isn't threatening to cave in is fine for most buyers. Usually, buyers assume mechanical systems function well and will keep doing their job.
That said, there's an exception: If something is actively broken then you should address it. All systems in a home should be functional, they just don't need to be new. No brand-new homeowner wants to purchase a new furnace in a hurry during an unseasonal storm!
Looking for more tips to get your home ready to sell? Make sure you put time and energy into staging your home! It can help you sell your home faster, easier, and for more money.