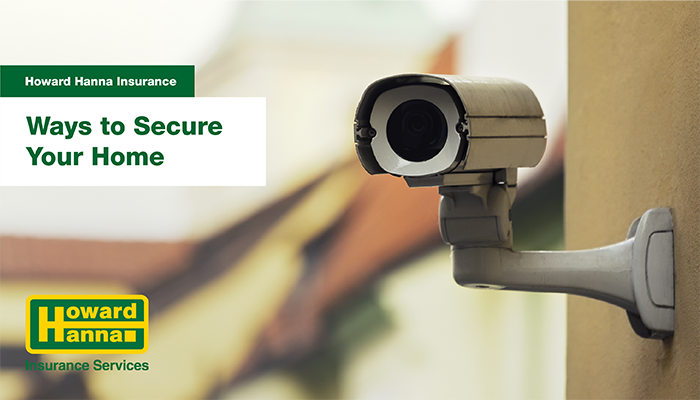 Home Security is Easier — and Better — Than Ever
Home security systems are more accessible and affordable than ever. (And installing them might get you a discount on your homeowners insurance, too.) Many companies offer a full service approach with central monitoring, video surveillance, smoke/carbon monoxide detection and more. Some even include home automation tools so you can control appliances from anywhere, and many will send text-message alerts in response to specific occurrences, such as when the kids enter the house after school. There are plenty of DIY (Do It Yourself) options available too.
1. Smart (and small) cameras
Cameras today can be tucked anywhere and don't require wires. With a good battery and wi-fi connection, you can see what's happening outside — or inside — with a glance at your phone or computer.
2. Key-free doors
Say you have a friend stopping by to check on your dog while you're gone for the day. With a code-based entry system, you can simply provide your friend with temporary access that turns on and off when you want.
3. Home automation products
It's easier than you think to give yourself remote access to the lights and appliances in your home. At least one available product can be used with your existing power outlets; simply plug it in and control the power to that outlet from an app on your smartphone. Don't ever worry about forgetting to leave a light on again.
Of course, even "old-school" tools, such as motion-activated outdoor lights, can still have a big impact on security. So whether you choose high-tech tools or stick to the basics, you'll be making your home more secure.