What does one-stop shopping mean?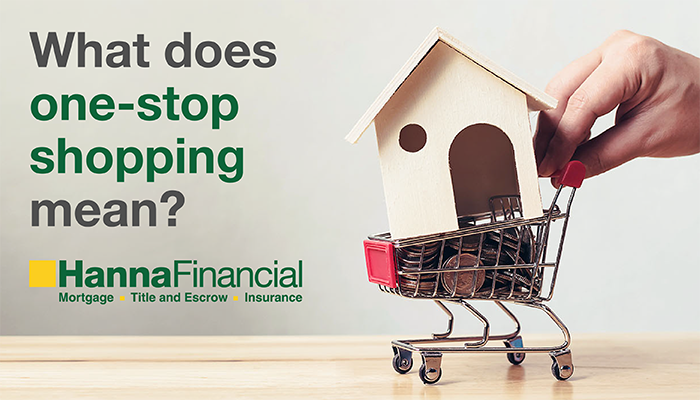 What does one-stop shopping mean?
You may have heard your real estate agent, friends, family, or other sources use the term "one-stop shopping" during your home buying or selling experience, but what does it mean in the real estate industry?
One-Stop Shop (noun), coined in 1920s to 1930s
In general, a one-stop shop, store, or source is "a business or office where multiple services are offered." The term was first used between the 1920s and 1930s in the United States, and described business models that offered customers "the convenience of having multiple needs met in one location, instead of having to 'drive all over town' to attain related services at different stores."
One-Stop Real Estate Shop
In the real estate industry, a One-Stop Shop is a company that not only offers the general real estate services of buying or selling a home, but also offers services that are needed throughout the process, such as insurance services to ensure your home is protected, mortgage services to acquire a loan to purchase the home, and title services to have the title of the home properly transferred.
Why go with a real estate company that offers one-stop shopping?
The convenience of having everything you need under one roof is undeniable, and in addition, companies that offer one-stop shopping typically offer discounts on using all of their services, as opposed to going with an outside company for the mortgage or insurance. Not only do you typically save money with a real estate company that has one-stop shopping, you also tend to save time: The respective real estate, insurance, mortgage, and title services usually have a system in place to process requests from each other rapidly, whereas when working without an outside company, they would have to wait for the unknown third-party to get back to them, and which could take days or even weeks.
To learn more about why one-stop shopping is a great choice when buying or selling real estate, check out our blog post 3 Reasons to Choose One-Stop Shopping.
Howard Hanna Real Estate Services Offers One-Stop Shopping
Buying or selling a home doesn't have to be stressful or headache-inducing. At Howard Hanna Real Estate Services, our goal is to help you make Home Happen Here.
With our one-stop shopping, we offer real estate services, mortgage services, title and escrow services, and insurance services, taking the worry out of moving by guiding you through your entire home buying or selling experience.
If you're moving to a new area, our global and local Howard Hanna Relocation Services can also assist you with the relocation process.