What Is Flood Insurance? Why Should You Get It?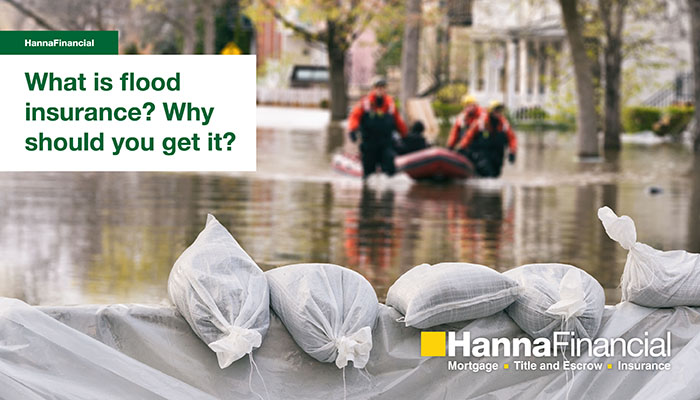 Many homeowners mistakenly believe that flood damage to their home is covered by their homeowners insurance. While it's true that homeowners insurance can help to pay for repair costs or to replace your home and belongings if they are damaged by certain perils, such as fire or theft, these perils do not include flood damage.
Why doesn't homeowners insurance include flood damage?
If flood damage were included in homeowners insurance, insurance companies would not receive sufficient funding from the number of people who are willing to pay for the coverage to actually pay for the flood damage claims.
Floods are the most common and most expensive natural disaster, and homeowners are more likely to experience flooding than having a fire. Just one inch of water in a home can cost more than $25,000 in damage.
What causes floods and who is affected by them?
According to the Emergency Management Institute, no region in the United States is safe from flooding, and all 50 states can experience flash floods. According to FEMA Disaster Assistance, flash floods can bring walls of water from 10 to 20 feet high, and a car can be swept away in just two feet of water.
Multiple different factors can cause flooding, from heavy rains and snow melt runoffs to flash floods and  mudflows. Spring thawing, when the warmer spring weather causes snow and frozen ground to melt, can also result in flooding. With spring usually comes heavy rains, hence the season is often called "flooding season."
Do you need flood insurance?
Per federal regulation, if your house is located in a high-risk flood area, then your lender is legally mandated to require you to have flood insurance. If your home falls in a moderate-to-low-risk area, then you may not be required to get flood insurance, but, depending on the area and how prone it is to flooding, you may want to consider being covered for flooding anyway.
How do you know if you need flood insurance?
If your insurance representative hasn't spoken to you about needing it, then your house may not be in an area that requires flood insurance. Still, some good questions to ask are:
Is your house at the bottom of a big hill? Rainfall could affect your home. You may not need flood insurance, but you should still ask to see if you need special drains installed to protect your home.
Do other houses in your area have flood insurance? This may be a sign that you should get flood insurance, too.
Has that neighborhood or city been flooded before?
Based on climate change predictions, will your area be affected by rising water or increased rainfall?
If you do need flood insurance, remember that flood insurance typically does not take effect until 30 days after the purchase date. Also, once a flood alert has been issued in your area, it is too late to purchase coverage.
Check out our blog post, "With Flood Insurance, YOU are in control" for more questions to ask.
How do you get flood insurance?
Howard Hanna Insurance Services offers flood insurance coverage. However, in order to get a National Flood Insurance Program (NFIP) flood insurance policy, your community must participate in the program. Most communities do participate, but to check whether or not yours does, you can visit the NFIP Community Status Book, find your state, and search through the alphabetical list for your community. If your community is listed, then they participate in the program.
Remember that the lower the degree of risk in your area, the lower the premium will be on your flood insurance.
Contact your Howard Hanna insurance agent for more information about flood coverage.
How else can you prepare for flooding?
As with any natural disaster, be sure to stock up on first-aid items, non-perishable foods, and a gallon of water per person, per day. It's also a good idea to have a battery-operated radio on hand for weather reports, plus extra batteries. If you don't already have a "bugout bag" for emergency situations, it's never too late to start one!
During a flood, be sure to go to the highest ground or floor that you can safely reach. FEMA advocates washing your skin with soap and disinfected water if your skin comes into contact with flood water, as the contents of flood water are unknown.
At Howard Hanna Insurance Services, our goal is to help give you peace of mind every day that you own your dream home. We offer a variety of insurance products to suit your individual needs, from home, auto, and flood insurance to life insurance and insurance for your business. Get in touch with us today to learn more about our flood insurance program!