What to Know About Replacing Kitchen Appliances Before Selling Your House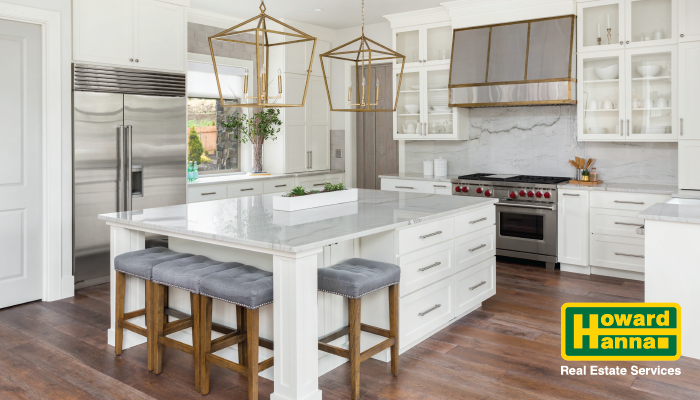 While selling a house can pad out your pocketbook, depending on how much equity you have invested in the home, it's an unfortunate truth that it can also cost you money in the short term to make the sale. Items like home renovations and staging may need to be paid for upfront before you've even received an offer from a buyer. 
Savvy home sellers will consult their real estate agent before making any big changes to their home. Why? Because not all home renovation investments are worth it! In fact, in some cases, you may lose money! 
Replacing appliances may not be a full-on renovation, but it's still a major expense and should be considered carefully before proceeding. After all, if you purchase appliances and they don't add to your home's ultimate sale price, then what's the point?
How to Decide Whether the Appliances Stay or Go
The first decision you'll need to make is whether or not to leave the appliances when you move. If you know you'll need appliances in your new home, you may be tempted to take them – which can be a viable option, but you'll want to make sure your real estate agent knows so they can update your listing accordingly. 
The second factor to consider when determining if you'll take the appliances is who your potential buyers are. Large homes in great school districts may attract lots of families. If you think that's the case, you may consider leaving the appliances. Families will likely attach value to having a home that's fully move-in ready and won't require a major expenditure upfront. 
However, if you think your home is more appealing to young couples and professionals, appliances may not be at the top of their wish list – in which case, you might consider taking them and not replacing them at all. 
Finally, you should think about the overall look of your kitchen. If the current appliances are dated, but so is the rest of the kitchen, a potential buyer may opt to remodel the entire space – in which case, removing the appliances may actually represent an expense for the buyer. 
You should always check with your real estate agent before making a major decision such as whether to take your current home's appliances. They'll be able to guide you toward a choice that makes the most sense for you, while also helping you get the most money for your home.
Tips for Replacing Appliances
If you do decide to replace appliances, you'll want to follow a few guidelines to make a smart purchase that adds value to your home. 
Match the Appliances to Your Home
If the rest of your kitchen is finished luxuriously, make sure the appliances are just as high-end! Likewise, overly luxurious appliances in an otherwise dated kitchen may simply call attention to the fact that the kitchen hasn't been renovated since the early 1960s. Matching the quality level of the appliances to the quality level of the kitchen is critical.
Purchase a Set
In general, you'll want to ensure that any appliances that are staying (stove, refrigerator, built-in microwave, dishwasher, etc) form a matching set. If you can't or don't want to purchase a matching set, consider the quality level and styling of the appliances. A white refrigerator in a kitchen otherwise outfitted with stainless steel will stand out. 
Value-Add Appliances
You want to choose appliances that add to your home's overall value. In some cases (for example, if the existing appliances are very old or non-functional), simply replacing your appliances with clean, working, energy-efficient versions will be enough. However, if your home is in a higher-end market, chef's quality appliances may be required to add value. 
Selling Your Home – With or Without New Appliances
While the appliances in your home's kitchen can definitely have an impact on whether or not your house sells (and for how much), the real determining factor in selling a home is working with a great real estate agent! An agent who's a neighborhood expert will be able to tell you more about the types of buyers you might attract, the quality and condition of other kitchens in comparable homes, and so much more. 
Before you start thinking about updating your home for sale, we recommend talking to a Howard Hanna real estate agent. We're local experts who value deep neighborhood knowledge. Get started – find a real estate agent near you today.