Which Crockpot Recipe Sounds the Most Delicious for Fall?
By Katharine Marrs, new business coordinator
In the summer edition of The Loop, we asked you which fall crockpot recipe sounded the most delicious. The result was a tie between chicken and dumplings and macaroni and cheese, with each recipe receiving 33% of the votes. So, to break the tie, we readily held an office taste test. Our team gathered for a variety of fall favorites, which included chicken and dumplings and macaroni and cheese. Additionally, we enjoyed hot apple cider, pumpkin cake, and cornbread (mmm…is your mouth watering yet? 😛). We determined that all the fall food items were a hit! Check out the recipe round-up to try your hand at making a delicious crockpot meal.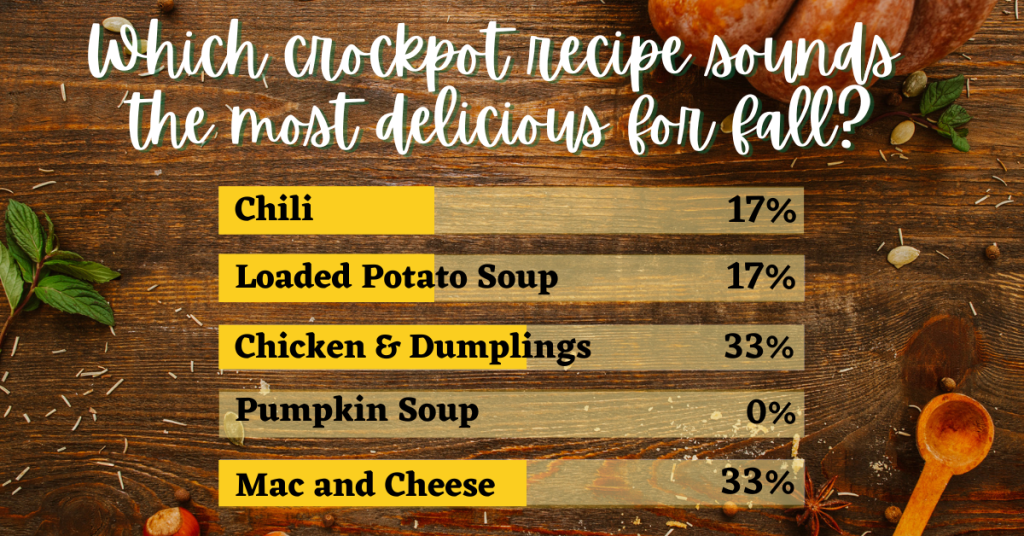 Bop Bop's Award-Winning Chili
Our founder Howard W. Hanna Jr., known to his family as "Bop Bop," was an award-winning chili chef. Choose from Mr. Hanna's white hot chili or Texas-style chili.
Get the recipe here.
Potato Soup
Full of savory potatoes and carrots, this potato soup and is made with half-and-half for a luxurious texture. Top with bacon, cheese, chives or green onions.
Get the recipe here.
Chicken and Dumplings
This recipe features shredded chicken and veggies in a thyme-infused chicken broth. Finish it off by mixing up a batch of homemade dumplings and layering them into your crockpot during the last hour of cooking.
Get the recipe here.
Pumpkin Soup
This easy recipe only has five ingredients and is blended into a smooth and creamy consistency. The author recommends topping your soup with pepitas or pecans for a little crunch.
Get the recipe here.

Macaroni and Cheese
A combination of cheddar and American cheeses is the secret to this take on a classic comfort food.
Get the recipe here.