Why Choose Howard Hanna Mortgage Services?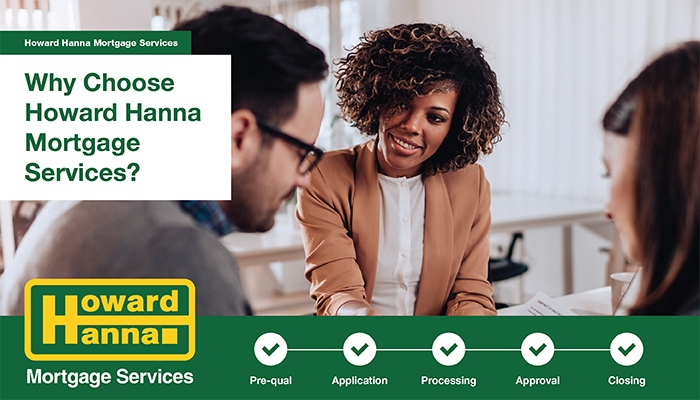 Buying a home is one of the biggest financial decisions you are likely to make. Like most big tasks, it's much easier to accomplish with a knowledgeable professional by your side.
Established in 1983, Howard Hanna Mortgage Services has been recognized repeatedly for its ability to provide goal-oriented, quality mortgage products to each and every borrower. As the third largest real estate mortgage company in the United States,* Howard Hanna works quickly to assist buyers in finding what suitably meets their needs. Our efficient process expedites home sales and helps buyers find mortgage products more easily, whether you're a first-time or an experienced homebuyer.
With many convenient branch locations, our mortgage company has earned its place as one of the area's largest independent mortgage bankers through customer accommodation, serving Ohio, Pennsylvania, and Michigan.
Everything You Need, Under One Roof.
It's the Howard Hanna One-Stop Shopping Experience. We're there to help you every step of the way, from selling your home to buying your home, from getting approved for a mortgage to getting a loan, from having the title for your home properly transferred to protecting your home, car, family, and life with insurance. The Howard Hanna One-Stop Shop includes real estate, mortgage, title and escrow, and insurance.
Simplifying the Mortgage Process Since 1983.
Our extremely knowledgeable Mortgage Loan Originators understand the importance of your transaction and will take the time to explore various options to determine the appropriate mortgage for your particular needs.
Pre-Qualification. An online pre-qualification gives us a basic overview of your income, debts and assets. This allows us to get an idea of which home loan is right for you. We are more than happy to do an in-person pre-qualification if you so prefer.
Application. For your initial meeting, we suggest you bring the items listed in our blog post, "What Do I Need for a Mortgage Application?" Providing this information can speed up the mortgage process, as it allows your loan originator to retrieve your credit information, evaluate your application, and qualify you for a loan program that suits your financial needs.
Processing. Once you let us know that you intend to proceed, your Howard Hanna Mortgage team will begin to process your loan. We will verify the information provided in your application, as well as order an appraisal of the property you are purchasing. Throughout the process, our team will update you on the status of your home loan.
Approval. Our underwriters will thoroughly review your application, focusing on the following key factors: your employment history and stability, income as compared to your outstanding debts, credit history, available funds for down payment and closing costs, the appraisal of your property. We may identify additional conditions that must be satisfied before final approval can be issued. When all conditions are cleared, your loan is approved. Written notification of your approval will be sent to you.
Closing. Barristers, our closing company, will make your loan closing easier. Once you receive the final home loan approval, your Howard Hanna Mortgage team will prepare your closing documents and forward them to Barristers. A settlement coordinator will contact you to schedule a signing appointment. Once all required documents are signed and recorded, your home purchase is complete! Congratulations, and welcome home!
Our Mortgage Loan Programs.
At Howard Hanna Mortgage Services, we offer a variety of mortgage loan programs tailored to you.**
My First Home
This program allows qualifying borrowers to reduce the cash required upfront by rolling some of their costs into the rate. My First Home program borrowers are able to finance many of the closings costs associated with purchasing a home, making it easier and more affordable to become a homeowner!
Fixed Rate
We offer a wide range of traditional, fixed-rate mortgage programs with various terms that can be tailored to fit your specific needs and long-term financial goals.
Adjustable Rate (ARMs)
The interest rate for an ARM (Adjustable Rate Mortgage) product changes periodically, typically in relation to an index that reflects the cost to the lender of borrowing on the credit markets, and payments may go up or down accordingly. Our ARM loan flexibility is advantageous to a wide array of financial situations.
Buy Before You Sell
This innovative and exclusive program applies the equity in your current home towards the down payment on your next home, allowing you to buy with confidence even before your current home is sold! Talk to a Howard Hanna Mortgage Loan Originator for full details.
Luxury Mortgage
At times, homebuyers need to secure a loan in excess of $500,000. We offer a variety of mortgage options to accommodate our luxury homebuyers. We will tailor a program to meet your specific needs.
FHA & VA Loan
FHA loans are insured by the Federal Housing Administration and are available to homebuyers who meet certain guidelines. Veterans Administration (VA) loans are available at competitive rates for those who have served our country in the military service. Many of these loans require no down payment. We are a VA delegated lender with in-house approval capabilities.
State Bond Loan
First-time homebuyers may qualify for both attractive interest rates with minimal down payment requirements and receive down payment assistance through grants or secondary financing.
USDA Rural Housing
This program offers solutions for qualifying properties that may be difficult to appraise due to acreage, distance, and availability of comparable sales in the area. More lenient qualifying guidelines and zero-down payment options are among the other great reasons to use this unique product.
Physician Plus
This distinctive mortgage program is designed exclusively for medical doctors, with good credit, but limited assets and potentially high student loan debt. In addition to no down payment, funds used toward closing costs can come from different sources.
Lock & Shop
Buying a home can often be complicated and stressful. In order to reduce anxiety over rising interest rates, Howard Hanna Mortgage offers a program called "Lock & Shop." With this program, borrowers can lock in today's low interest rate, providing potential homebuyers peace of mind while still looking for a home.*** For more details on this program, visit HowardHannaMortgage.com/lock-and-shop/ or talk to a Howard Hanna Mortgage Loan Originator.
Choose Howard Hanna Mortgage Services.
Whether you are buying your first property or your fourth, we understand it can be a big and often daunting decision. That's why we want to make applying for your home loan quick and easy. To get in touch with a Howard Hanna Mortgage Services Loan Originator and begin the process, visit HowardHannaMortgage.com.
---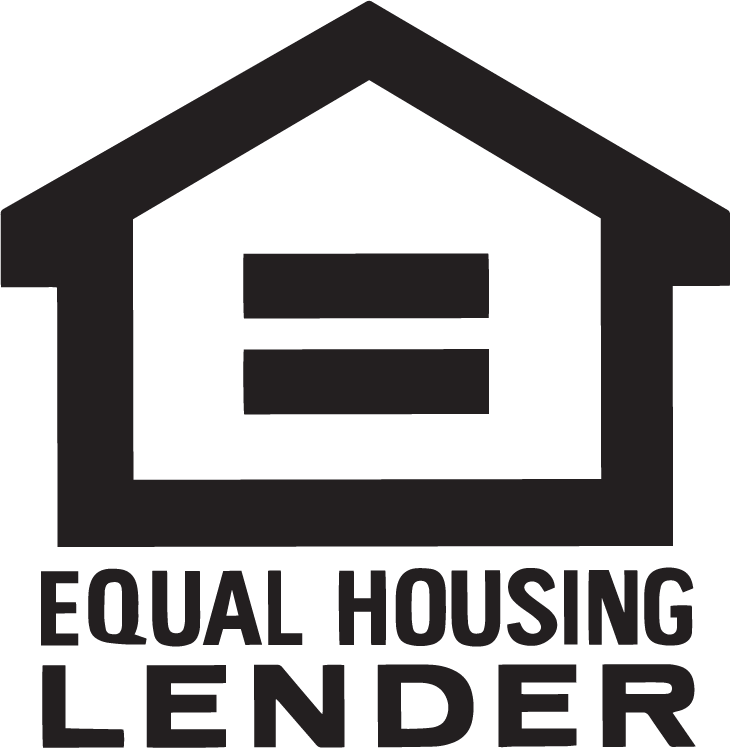 * REAL Trends 500 Annual Report, 2018 rankings, March 2019.
** Terms and conditions apply to each program.
*** Fully executed sales agreement must be provided to Howard Hanna Mortgage within 30 days of rate lock or lock is void. Loan must close within 75 days of the rate lock. Other product restrictions apply.
NMLS# 101561. Restrictions apply. Advanced Equity Loan must be in 1st or 2nd lien position. Offer of credit is subject to credit approval. Contact Howard Hanna Mortgage Services for mortgage products and eligibility. Howard Hanna Mortgage Services is licensed by: The Pennsylvania Department of Banking and Securities as a Mortgage Lender – License number 21415. The Ohio Department of Commerce – Division of Financial Institutions – License number RM.804531.000. The Michigan Department of Licensing and Regulatory Affairs, Office of Financial and Insurance Regulation, First Mortgage Broker/Lender License number FL0022570, Second Mortgage Lender Registration number SR0022571. The West Virginia Division of Banking – License number ML-20884. Howard Hanna Mortgage Services is registered to do business in Pennsylvania, Ohio, Michigan and West Virginia. Contact a Howard Hanna Mortgage Loan Originator for full details.  PA (800) 474-4437, 1000 Gamma Drive – Pittsburgh, PA 15238. OH and MI – (800) 589-1118, 6000 Parkland Blvd. – Mayfield Hts., OH 44124. mortgage@howardhanna.com.