1st Priority Mortgage to Increase FHA & VA Loan Limits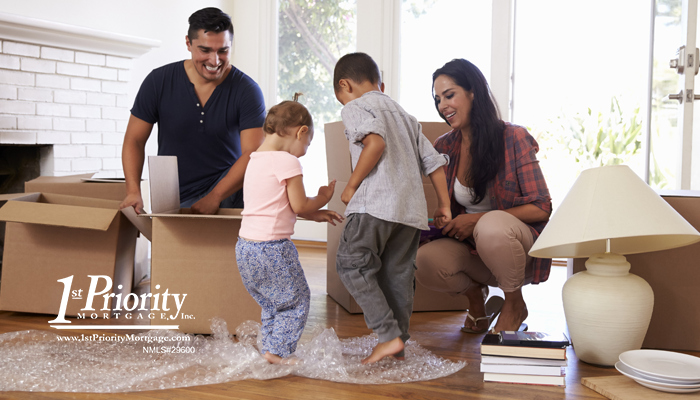 Williamsville, New York (December 20, 2017) – 1st Priority Mortgage, Inc., a Howard Hanna Company, is pleased to announce that the company will be increasing the maximum loan limit for FHA (Federal Housing Administration) and maximum guaranty for VA (Veterans Administration) loans. Most counties will see substantial increases in their loan limits. Maximum financing for FHA loans is established by the county in which the property is located. For VA transactions, the new maximum guaranty amount will be $453,100. The new limits will begin in January of 2018.
1st Priority had previously announced an increase in conventional (non FHA or VA) conforming loan limits from $424,100 to $453,100 beginning in January of 2018. The increase in FHA loan limit and VA maximum guaranty is largely attributed to the increase for the conventional loans.
Conforming loans limits are set by the Federal Housing Finance Agency (FHFA) each year and the agency establishes the limit to which the Federal National Mortgage Association (FNMA) and the Federal Home Loan Mortgage Corporation (FHLMC) can guarantee loans. Likewise, the FHA and VA have increased their limits for 2018. The higher loan limit will offer 1st Priority Mortgage greater flexibility on loan approvals. Borrowers will now be able to qualify with loan limits substantially higher than in previous years.
As always, please be sure to consult with your 1st Priority Mortgage Consultant to discuss financing options and to obtain the maximum allowable FHA financing to suit your needs.
To learn more, contact a 1st Priority Mortgage Consultant today!
We understand that the homebuying process can be a little overwhelming. The HannaFinancial companies make the closing process simple. Serving eight states, we strive to meet your needs at the lowest cost through the efforts of our dedicated teams. Our home buying expertise and full-service capabilities make your transaction as efficient as possible. HannaFinancial is proud to bring you the Howard Hanna One-Stop Shopping experience. Learn more about 1st Priority Mortgage today!
Howard Hanna Real Estate Services is the 3rd largest real estate company in America, the #1 privately owned broker in the nation, and the largest home seller in Pennsylvania, Ohio, and New York. The family-owned and operated real estate company specializes in residential and commercial brokerage service, mortgages, closing and title insurance, land development, appraisal services, insurance services, corporate relocation, and property management. With 259 offices across PA, OH, NY, MI, VA, WV, NC, and MD, our more than 9,000 sales associates and staff are guided by a spirit of integrity in all aspects of the real estate process.
For more information, visit www.1stprioritymortgage.com, www.facebook.com/1stprioritymortgage
NMLS# 29600. Contact 1st Priority Mortgage, Inc. for mortgage products and eligibility. 1st Priority Mortgage, Inc. is a Licensed Mortgage Banker, New York State Department of Financial Services. All lending products are subject to credit and property approval. Terms, conditions, and certain restrictions may apply on all programs. Interest rate and program terms are subject to change without notice. This is not a commitment to lend. Contact a 1st Priority Mortgage Consultant for full details. (888) 500-9733.