3,000+ Expected to Attend HannaCon15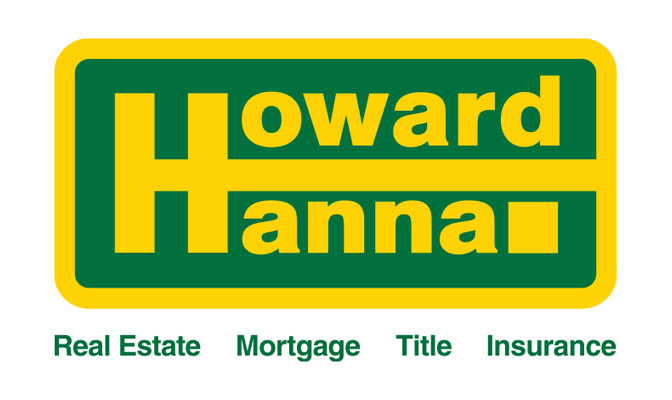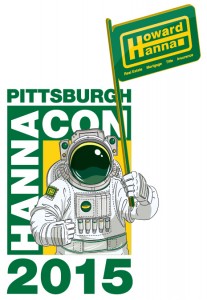 Pittsburgh, PA (September 30, 2015) – Howard Hanna Real Estate Services, the 4th largest real estate company in the United States, is hosting their convention in Pittsburgh October 7-8, 2015 at the David Lawrence Convention Center.  Realtors and employees from Pittsburgh and the Western Pennsylvania region, Michigan, Ohio, New York, West Virginia, Virginia, North Carolina and Maryland will be descending on downtown Pittsburgh to attend the two-day event.
"We are proud to be bringing so many people to Pittsburgh for our convention.  Hotels and restaurants will be jammed with Hanna people," said Howard W. "Hoddy" Hanna, III, chairman and CEO of Howard Hanna.  "It is great for the city and the region but also for our agents and guests from our eight states to see first-hand our great city and vibrant downtown."  There is no charge to the agents, managers and employees to attend Hanna Con 2015.
'Above and Beyond' is the theme, recognizing agents, managers, employees and the management team's constant pursuit of excellence that makes a positive difference in their business and in the results for their clients.
"Our agents and managers will have front row seats to the greatest two-day real estate event," said Helen Hanna Casey, President.  "We love technology but it's always changing.  So we designed our convention to showcase the newest Hanna technology and the best marketing tools that are available for our agents to go above and beyond.    They will also get an exclusive preview of the new, industry-leading HowardHanna.com. "
Modeled after Apple's in-store Genius Bar, Hanna Con 2015 features a "Greenius Bar," a place to get support for Hanna technology products.  The Greenius Bar will be staffed by the company's  IT Department who will work face-to-face with anyone needing technical support or to troubleshoot other problems and answer questions.  Both Zillow and Realtor.com are attending the event and will have booths in "Vendor Village" and will be at the Greenius Bar for tech demos and support.
Agents and managers will get a lot of education, as sessions have been assembled with the finest national real estate speakers and include Matthew Ferrara, Jared Jones, Ed Hatch, Burke Smith, David Knox and Terri Murphy, along with the guru of commercial real estate, Mike Lipsey.
PNC Chief Economist Stuart Hoffman, recognized as one of the most accurate economic and interest rate forecasters, will give his outlook for the U.S. economy and housing; Cleveland Partnership CEO Joe
Roman, and Allegheny Conference CEO Dennis Yablonsky will speak together about the future of their combined region with a focus on job creation and harnessing the opportunities of shale and other growth industries; and Dale Stinton, CEO of the National Association of Realtors, will be meeting with those who serve on boards or committees of state and local Realtor associations.
Rounding out the exciting list of speakers is keynote speaker Bill Rancic, the first winner of the reality TV show, The Apprentice.  Bill burst onto the national scene after winning The Apprentice and today he is one of the most sought-after motivational speakers on the subjects of entrepreneurship and business, sharing lessons he's learned from his multi-million dollar real estate enterprise in Chicago.  Bill makes regular appearances on television programs such as Today, The View, Rachael Ray, and various CNBC programs.  Bill and his wife Giuliana had a reality television series called Giuliana and Bill on the Style Network.
Millennia, an adult-size communication robot created by Robert Doornick, CEO of International Robotics, Inc., has been renamed Hannabot and will be part of the convention as a tech icon and goodwill ambassador.  The Hannabot will visit Children's Hospital on Tuesday morning, October 6, to interact and visit with children and their families.
Millennia has been to the White House and to the events of many Fortune 500 companies such as Ford, Microsoft, Pfizer Pharmaceuticals, Motorola, IBM, The International Olympic Committee, and countless others.    The robot transforms business venues, removing all forms of stress, fears, anxieties, suspicions and defense mechanisms.  This empowers the robot and the company to communicate with their target audiences in an open and personal fashion and to 'inspire' those audiences to think favorably about a product, service or message.
Hanna Con 2015 will come to a close on Thursday afternoon with a Hannamobile being given away as a lucky agent will win a green 2015 Nissan Rogue!
Howard Hanna Real Estate Services is the #1 real estate company serving Pennsylvania and Ohio and the 4th largest real estate company in the United States. The family-owned and operated real estate company specializes in residential and commercial brokerage service, mortgages, closing and title insurance, land development, appraisal services, insurance services, corporate relocation and property management. With 205 offices across PA, OH, NY, VA, MI, WV, NC & MD, Howard Hanna's sales associates and employees are guided by a spirit of integrity in all aspects of the real estate process.   
For more information, visit www.howardhanna.com, www.facebook.com/howardhanna
Media contact:
Debbie Donahue, 412-967-9000 x 1328, 412-302-3298, ddonahue@howardhanna.com