Andrew Dollinger Named Rochester Area Commercial Realtor of the Year by NYSCAR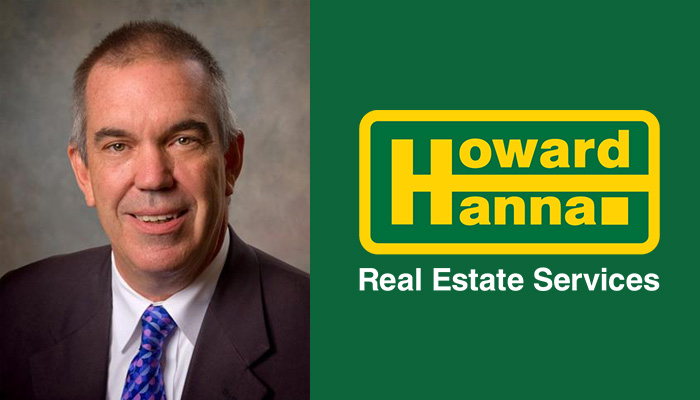 Rochester, New York (December 12, 2018) – Howard Hanna is pleased to congratulate Andrew Dollinger on being named Commercial Realtor of the Year by the Rochester Chapter of NYSCAR (New York State Commercial Association of Realtors) for his dedication to charitable outreach and exemplary business achievements.
Dollinger is very active in the local community. He serves as Chairman of the Board of Assessment Review for the town of Brighton and was previously a board member of the Rochester Democrat & Chronicle and President of the Brighton Chamber of Commerce. Currently, he is Chairman of the Board of Directors for East House Corporation, a non-profit housing agency supporting those with special needs.
"I am honored to receive this award from NYSCAR. While it is wonderful to be recognized, the real credit goes to the people of East House who are working hard to improve the lives of those in our community who face mental health and addiction issues," said Dollinger. "Helping East House to make sound real estate choices has been a very rewarding experience for me."
"One of the reasons why Andrew was chosen is his marriage between his long-standing track record as a successful broker in bringing large clients to Rochester along with a deep rooted philanthropic passion for ensuring that everyone has a stable place to stay and a bed to sleep in," said incoming NYSCAR President Virginia A. Squire. "Real estate is more than bricks and sticks and mortar. We also deal with the lives that are within the walls. Andrew has taken that to a whole new level through his work with East House and his career as a real estate professional."
For over 30 years, Dollinger has been involved in commercial real estate. During that time, he has developed a sterling reputation within the community for his brokerage services in the industrial, office and retail markets.
Andrew Dollinger can be reached at AndrewDollinger@HannaCRE.com or at 585-415-0640.
Hanna Commercial Real Estate is a full-service real estate company with offices in New York, Ohio, Pennsylvania and Michigan. For over 75 years, they have been a leader in the commercial property marketplace, successfully providing clients with creative and comprehensive real estate solutions. Hanna CRE specializes in real estate consulting; industrial; office; retail sales & leasing; corporate services; property & asset management; investment sales; land brokerage; tenant representation; build-to-suit representation; accelerated marketing (auctions); project management; and property valuation.
Media contact:
Elizabeth Grepp, 216-643-9796, elizabethgrepp@howardhanna.com