Bob Maves Named as Senior Manager for Howard Hanna Pittsford-Monroe Office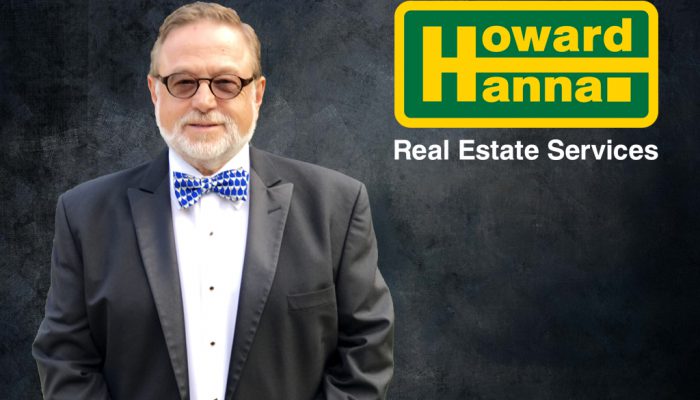 Rochester, New York (March 21, 2018) – The Pittsford-Monroe Office of Howard Hanna New York will now have additional support as Bob Maves joins the office as Senior Manager. He will also continue as manager of the Pittsford-Main office, where he has been for 16 years.
In this new role, Maves will be working with Don Perry, Pittsford-Monroe manager, helping to oversee the nearly 40 agents who call this office "home." The region that includes the Pittsford-Monroe office is comprised of 19 offices and 749 agents.
For the past three decades, Maves has been very active in the local real estate community as Director of the New York State Alliance of MLS's, Chairman of the Board of the Genesee Region Real Estate Information Service (GENRIS), and Director of the Greater Rochester Association of Realtors. He is also a member of the National Association of Realtors and the New York State Association of Realtors.
"I am very pleased to be named the Senior Manager for the Howard Hanna Pittsford-Monroe office," said Maves. "I look forward to working with the team of real estate sales professionals, staff and management to help grow their business and increase market share in the years ahead."
"Bob is the perfect fit to help Don Perry and the Pittsford-Monroe agents integrate fully into the Howard Hanna family," said Regional Vice President Jay Teresi. "His dedication to each agent's success has been instrumental in making the Pittsford-Main street office one of the most successful in all of the Howard Hanna markets."
Maves has devoted the past 35 years to building a real estate career with trust, loyalty, integrity, character and honesty. His experience and reputation will serve him well as the Senior Manager of this well-respected New York office.
The Pittsford, Brighton, Mendon and Monroe communities are served by the Howard Hanna Pittsford-Monroe office. For all of your local real estate needs, or to join the Howard Hanna team, Bob Maves can be reached at 585-381-4400 or BobMaves@HowardHanna.com.
Howard Hanna Real Estate Services is the 3rd largest real estate company in America, the #1 privately owned broker in the nation, and the largest home seller in Pennsylvania, Ohio, and New York. The family-owned and operated real estate company specializes in residential and commercial brokerage service, mortgages, closing and title insurance, land development, appraisal services, insurance services, corporate relocation and property management. With 259 offices across NY, PA, OH, VA, MI, WV, NC and MD, our more than 9,000 sales associates and staff are guided by a spirit of integrity in all aspects of the real estate process.
To learn more please visit www.howardhanna.com or www.facebook.com/howardhanna
Media contacts:
Elizabeth Grepp, 216-447-4477 x115, elizabethgrepp@howardhanna.com