Breanna Fitzgerald, Chris Roman, and George Roman Auctioneers Join Howard Hanna Real Estate Services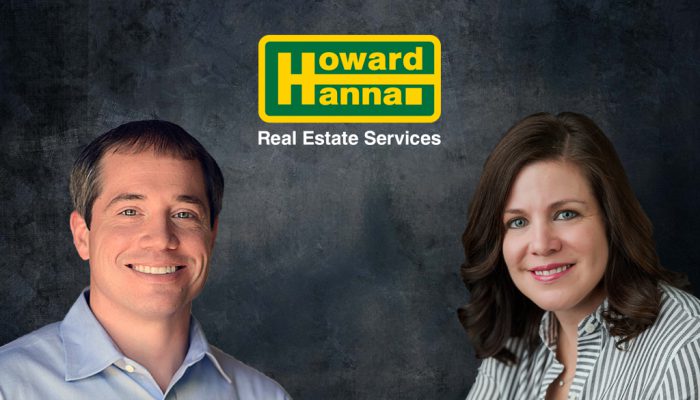 Cleveland, OH (April 19, 2018) – Howard Hanna Real Estate Services, the leading real estate broker in Ohio, is thrilled to welcome Breanna Fitzgerald, Chris Roman and George Roman Auctioneers to the Howard Hanna family.
Howard Hanna is the third largest real estate company in the nation and is the top real estate choice in Canfield. Fitzgerald and Roman will be joining the over 50 Howard Hanna agents who currently work in Canfield and the surrounding areas.
Fitzgerald is a graduate of Miami University of Ohio and Hondros College. She began her career in real estate thirteen years ago with a mission to provide professional real estate services and build lifelong relationships within the Mahoning Valley. The Ohio Association of Realtors has recognized her as a member of its President's Sales Club in 2015, 2016 and 2017. Outside of real estate, she is involved with the Rotary Club of Canfield as Club Secretary and also with the Canfield United Methodist Preschool Board in various capacities.
"I am excited for our family to join the Howard Hanna Real Estate family. I look forward to utilizing their cutting-edge tools and powerful marketing materials in order to contribute to their longstanding market share," said Fitzgerald.
Roman is a graduate of John Carroll University and has been working as a real estate auctioneer and agent for 18 years. He has been recognized by the Ohio Association of Realtors with their Award of Achievement and their Award of Distinction multiple times. Outside of real estate, Roman is involved with the Argus Masonic Lodge of Canfield and the Youngstown Shrine Club. His reputation as a respected real estate professional is well known throughout the Mahoning Valley.
"I am honored to join a company that leads the Ohio and Mahoning Valley markets," said Roman. "With our new affiliation, I look forward to growing my business and expanding with the services that Howard Hanna has to offer all of their agents and clients."
"I have known Chris both professionally and personally for five years. Both he and Breanna are very respected and liked within the real estate community. Their name and family are so well known in Canfield, it just made sense as one family-owned company to another for us to join forces," said Vice President and Regional Manager Alicia Kosec. "I know that they will be the perfect fit for our family of agents in the Mahoning Valley because of their stellar reputation."
To join the Howard Hanna Canfield team, call 330-702-8400.
Howard Hanna Real Estate Services is the 3rd largest real estate company in America, the #1 privately owned broker in the nation, and the largest home seller in Ohio, Pennsylvania and New York. The family-owned and operated real estate company specializes in residential and commercial brokerage service, mortgages, closing and title insurance, land development, appraisal services, insurance services, corporate relocation and property management. With 262 offices across OH, PA, NY, VA, MI, WV, NC and MD, our more than 9,200 sales associates and staff are guided by a spirit of integrity in all aspects of the real estate process.
For more information please visit www.howardhanna.com or www.facebook.com/howardhanna
Media contacts:
Elizabeth Grepp, 216-447-4477 x115, elizabethgrepp@howardhanna.com
Debbie Donahue, 412-784-3816, ddonahue@howardhanna.com