Cleveland Hosts Howard Hanna Biennial Convention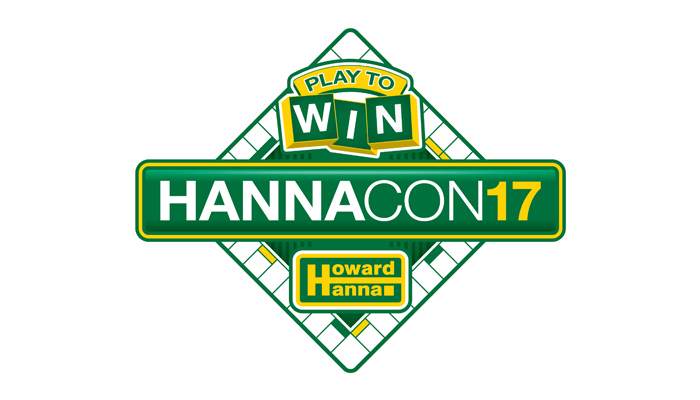 Cleveland, Ohio (October 4, 2017) – Howard Hanna Real Estate Services, the third largest real estate company in the nation, is excited for its biennial "HannaCon17" convention. On October 17 and 18, sales agents and employees will flood downtown with green and gold as the company takes over the Huntington Convention Center of Cleveland.
For two days, over 3,000 attendees from the eight states in which Howard Hanna does business will gather at this year's convention to "Play to Win" at one of the biggest real estate events in the nation. Sales associates will have the opportunity to leverage a suite of business tools designed to help them succeed at the highest level.
During HannaCon17, sales associates will choose from nearly 100 different breakout sessions featuring a wide array of speakers and presenters, including:
David Knox: Discussing the "Game of Selling"
Jared James: Covering lead generation
Jeff Tobe: Talking about creative positioning
Marki Lemons-Ryhal: Offering social media tips and strategies
Terry Watson: Giving tips and tactics for building client relationships
The general sessions will feature some of the finest nationally and internationally known speakers, including:
Connie Schultz: Pulitzer Prize winning writer
Katie Johnson: General Counsel for the National Association of Realtors
Larry Kendall: Creator of the Ninja Selling System
Rocky Bleier: A Vietnam veteran and former professional football player
Ryan Macfarlane: Supervisory Special Agent, FBI Cyber Squad, Cleveland Division
Stefan Swanepoel: Author of 33 books and well-respected industry reports
Each day will include agent panels and breakout sessions covering various real estate topics, unique offerings from leading technology and marketing companies, and a general session featuring respected industry speakers. There will be Hanna-themed merchandise for sale, and attendees will also have the opportunity to "come on down" to win prizes and even trips.
This will be the second time that the company has held its convention in the heart of downtown Cleveland. Howard Hanna looks forward to giving back to a city that has done so much for the company throughout the years and is partnering with many local businesses to make HannaCon17 a success not only for its own sales associates and employees, but also the economy of Northeast Ohio.
For more information about HannaCon17, please visit:
www.howardhannaconvention.com
Howard Hanna Real Estate Services is the 3rd largest real estate company in America, the #1 privately owned broker in the nation, and the largest home seller in Ohio, Pennsylvania, and New York. The family-owned and operated real estate company specializes in residential and commercial brokerage service, mortgages, closing and title insurance, land development, appraisal services, insurance services, corporate relocation and property management. With 259 offices across OH, PA, NY, VA, MI, WV, NC and MD, our more than 9,000 sales associates and staff are guided by a spirit of integrity in all aspects of the real estate process.
To learn more please visit www.howardhanna.com or www.facebook.com/howardhanna
Media contacts:
Elizabeth Grepp, 216-447-4477 x115, elizabethgrepp@howardhanna.com
Debbie Donahue, 412-784-3816, ddonahue@howardhanna.com