Emily Lopez Welcomed as New Manager for Howard Hanna Brunswick Office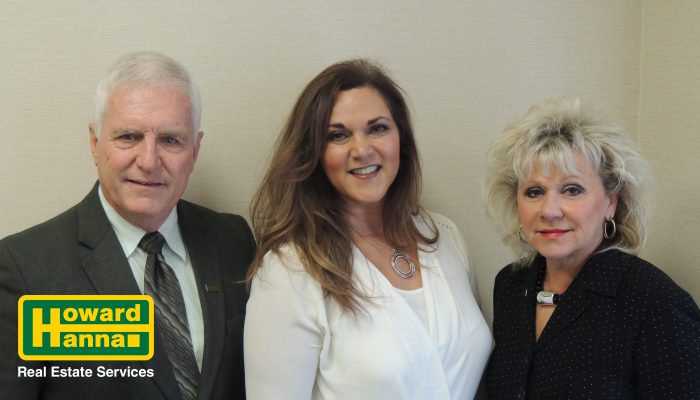 Cleveland, OH (March 23, 2018) – Howard Hanna Real Estate Services, the third largest real estate company in the nation, is pleased to welcome Emily Lopez as the new manager for the Brunswick, Ohio office. She joins Howard Hanna's South Region, which is made up of 13 offices across Ohio and over 650 agents.
In her new role, she will be overseeing the over 30 real estate professionals who call the Brunswick office "home." Lopez brings a track record of more than 16 years of real estate experience with a reputation for exceptional communications skills and negotiation expertise. In addition to being President of the Medina County Board of Realtors, she has also been recognized by the organization as both "Rookie of the Year" and "Realtor of the Year."
"I am excited to join Howard Hanna as the Brunswick Manager. With over 16 years of real estate experience combined with my various leadership roles and education, this is the perfect opportunity to apply my knowledge. I look forward to growing, developing and creating success for the agents and the office," said Lopez. "The Howard Hanna business model is truly comprehensive and complete. I am excited to serve the community and agents and to create new business relationships."
"We are pleased to welcome Emily to the Howard Hanna Management team. Her real estate experience and market knowledge are valuable as we continue to grow in the Brunswick market," said Kristine Burdick, President of the Midwest Region.
"I am looking forward to having a manager with Emily's background leading our Brunswick office to new heights. Emily has a powerful history of leadership, including earning a Bachelor of Arts degree in Leadership, serving as President of the Medina County Board of Realtors in 2008 and 2010, and being named Rookie of the Year in 2004 and Realtor of the Year in 2009. Emily also has extensive involvement with the Ohio Association of Realtors having served on several committees over the years," said Vice President and Regional Manager Dennis Drennan.
Lopez earned her B.A. at Baldwin Wallace University and is also a certified Negotiating Expert through CNE, the Ohio Division of Licensing. Outside of real estate, she is involved in the local community as a founding member of the Caring Corral, a non-profit organization that uses equine therapy to help at-risk youth, special needs children, and those who have from PTSD.
For all of your local real estate needs, or to join the third largest real estate company in the nation, Emily Lopez can be reached at 330-225-1077.
Howard Hanna Real Estate Services is the 3rd largest real estate company in America, the #1 privately owned broker in the nation, and the largest home seller in Ohio, Pennsylvania and New York. The family-owned and operated real estate company specializes in residential and commercial brokerage service, mortgages, closing and title insurance, land development, appraisal services, insurance services, corporate relocation and property management. With 262 offices across OH, PA, NY, VA, MI, WV, NC and MD, our more than 9,200 sales associates and staff are guided by a spirit of integrity in all aspects of the real estate process.
For more information please visit www.howardhanna.com or www.facebook.com/howardhanna.
Media contacts:
Elizabeth Grepp, 216-447-4477 x115, elizabethgrepp@howardhanna.com