Erin Adams Joins Howard Hanna's Sewickley Office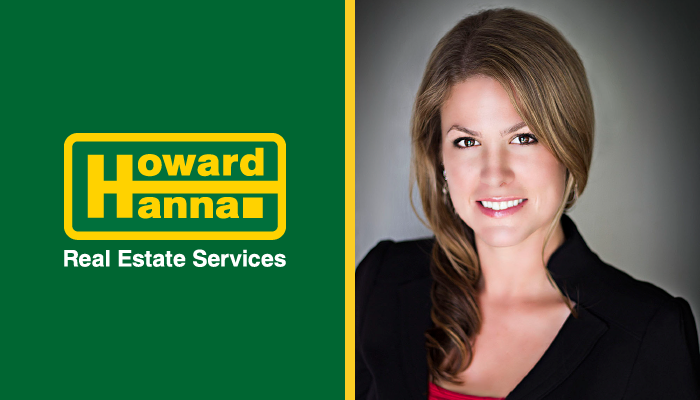 Pittsburgh, PA (February 27, 2018) –  Howard Hanna Real Estate Services, the largest privately held real estate company in the United States and the #1 home seller in Pennsylvania, Ohio and New York, welcomes Erin Adams to the Sewickley office as a sales associate.
In addition to real estate license, Erin is a licensed attorney and brings heightened analytical and negotiating skills to transactions for her clients.  She is a multi-million dollar producer and joins Howard Hanna from RE/MAX Select Realty.
"I am thrilled to welcome Erin to the Howard Hanna Sewickley office," said Sales Director Gloria Fuller.  "She is known for exceeding client's expectations and delivering great results.  I am confident she will excel even more here with our technology and marketing platforms."
Adams earned her Juris Doctor (JD) from Fordham University School of Law in 2012, and her Bachelor of Science in International Business from SUNY New Paltz in 2006. She is a member of the National Association of Realtors (NAR), the Pennsylvania Association of Realtors (PAR) and the Realtors Association of Metropolitan Pittsburgh (RAMP).
For more information, please contact Erin Adams at 412-741-2200 or erinadams@howardhanna.com.
About Howard Hanna
Howard Hanna Real Estate Services is the 3rd largest real estate company in the United States, the #1 privately owned broker in the nation, and the largest home seller in Pennsylvania, Ohio, and New York. The family-owned and operated real estate company specializes in residential and commercial brokerage service, mortgages, closing and title insurance, land development, appraisal services, insurance services, corporate relocation, and property management. With 262 offices across PA, OH, NY, VA, MI, WV, NC, and MD, more than 9,200 sales associates and staff are guided by a spirit of integrity in all aspects of the real estate process. For more information, visit www.howardhanna.com, or www.facebook.com/howardhanna
Media contact:
Deborah Donahue, 412-784-3816, ddonahue@howardhanna.com