Gail Coleman Named President of Howard Hanna Southeast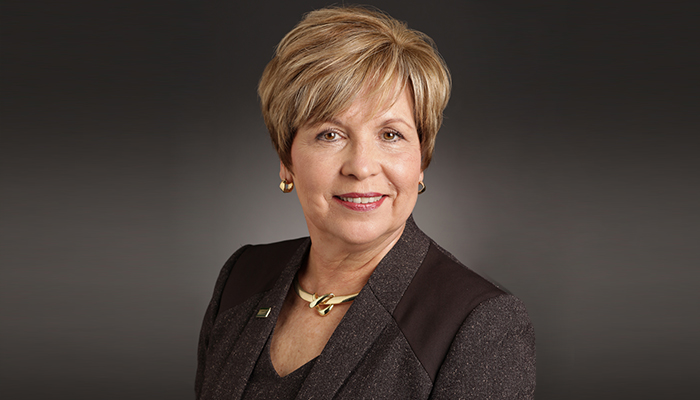 Virginia Beach, VA (September 12, 2016) – Howard Hanna Real Estate Services President and CEO Helen Hanna Casey and Southeast Chairman Dick Thurmond have announced that Gail Coleman has been named President of the Southeast Region which includes all offices in Virginia and North Carolina.
"Gail was an intricate part of the success of William E. Wood and Associates and continues that outstanding leadership with Howard Hanna," said Thurmond.
Coleman began her real estate career in Virginia in 1979 and quickly rose to be a top-producing agent then a top-producing manager.   She joined William E. Wood and Associates in 2002 as General Manager.  In 2014, William E. Wood joined the Howard Hanna family of companies and Coleman was named Executive Vice President and General Manager.
Well respected in the community and throughout the industry, she has been named Realtor of the Year in Hampton Roads and has served on the Planning Commission for Gloucester County, Virginia.  Additionally, she serves on the William E. Wood Foundation Board, is a member of the prestigious Realty Alliance, and has held multiple leadership roles within the local Realtor associations.
Gail Coleman can be reached at the Howard Hanna Colonial Center office located at 800 Newtown Road in Virginia Beach, 757-499-9663.  Howard Hanna has offices in the Hampton Roads region of Virginia including Norfolk, Virginia Beach, Newport News and Williamsburg, and also offices in northeast North Carolina serving the Outer Banks area.
Howard Hanna Real Estate Services is the 3rd largest real estate company in the United States. This family-owned and operated real estate company specializes in residential and commercial brokerage service, mortgages, closing and title insurance, land development, appraisal services, insurance services, corporate relocation and property management. With 270 offices across PA, OH, NY, VA, MI, WV, NC & MD, Howard Hanna's more than 9,000 sales associates and employees are guided by a spirit of integrity in all aspects of the real estate process.   For more information, visit www.howardhanna.com, www.facebook.com/howardhanna
Media contacts: 
Deborah Donahue, 412-967-9000 x 1328, ddonahue@howardhanna.com
Kathy Lamm, 757-499-9663, kathylamm@howardhanna.com