Grand Opening of Birmingham-Bloomfield Office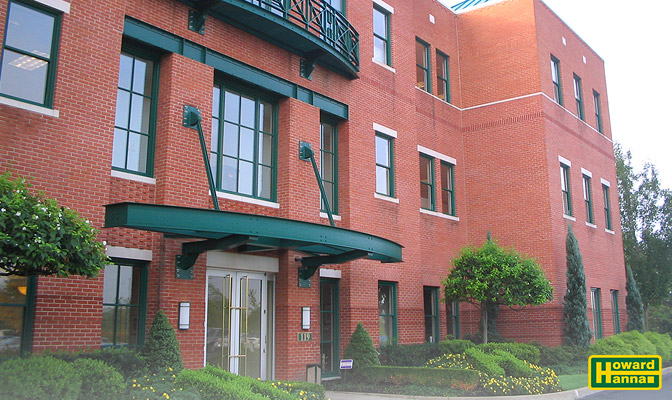 In May, Howard Hanna Real Estate Services opened its newest and ninth office in Michigan. Located in the Birmingham-Bloomfield area, it represents a significant investment in the growth of the company throughout the Michigan marketplace. Office Manager, Yelena Pliskina, has nine years of area real estate experience.
The office remodeling has created a 2,700 square foot space fully-equipped to handle upwards of 25 agents. It's located at 800 North Old Woodward and out of the almost 200 REALTORS working in Michigan; seven are currently based out of this office. Before the end of 2014, Pliskina wants to grow that number to 25 agents.
Yelena is pleased to be in the new office and offer tools, incentives as well as training programs to get both new and seasoned agents off to a productive start. "We plan on achieving greatness in Birmingham," she said. "The Howard Hanna name has been spreading like wildfire and most people are starting to recognize us. If they don't yet, they will!"
Expansion in Michigan has been a goal since the company came to Michigan almost two years ago and Howard Hanna has been thrilled to grow its presence in this market. As real estate leaders in Pittsburgh and Cleveland, the company is in an excellent position to bring the highest level of professionalism, services as well as customer service to home buyers and sellers throughout the Birmingham-Bloomfield market.
For more information about Howard Hanna, please visit: http://www.howardhanna.com
Howard Hanna Real Estate Services is the top real estate company in Pennsylvania and Ohio, and ranks nationally as one of the four largest real estate companies. The family-owned and operated real estate company specializes in residential and commercial brokerage service, mortgages, closing and title insurance, land development, appraisal services, insurance services, corporate relocation and property management. With 170 offices across PA, OH, VA, MI, NY, WV, NC and MD our more than 6,200 sales associates and staff are guided by a spirit of integrity in all aspects of the real estate process.
To learn more please visit Our Website or our Facebook Page.
Media contacts:
Elizabeth Grepp, 216-447-4477 x115, elizabethgrepp@howardhanna.com
Deborah Donahue, 412-967-9000 x328, ddonahue@howardhanna.com