Hanna Commercial Celebrates Grand Opening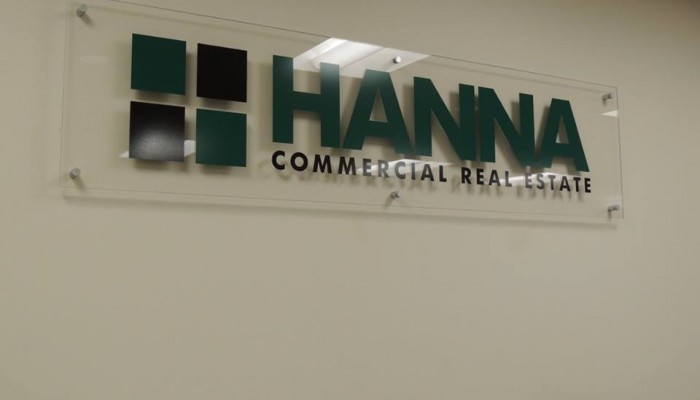 Cleveland, OH (May 27, 2015) – More than 225 people attended the "Grand Opening" celebration of Hanna Commercial. This new 15,000 square foot space is conveniently located in the heart of downtown Cleveland in the US Bank Building. The commercial team has been working out of this building overlooking beautiful, historic Playhouse square and opened its doors for its public grand opening.
President of Hanna Commercial, Mac Biggar was pleased to have so many of his colleagues in attendance. "We were delighted by the support of our friends, current and future clients who came out in record numbers to support us at our new Playhouse Square location," remarked Biggar. "Our whole team has come together to support our effort to provide creative and solutions to our client's needs. We look forward to many great years at our new location!"
Hanna Commercial is the largest commercial broker in Northeast Ohio with over 100 years of experience, with first-class expertise and unsurpassed attention to detail, the organization has handled transactions from small suburban offices to urban corporate headquarters.
President of Howard Hanna Real Estate Services, Howard W. "Hoby" Hanna, IV is proud to have such a strong presence in downtown Cleveland. "This new location allows the company continued growth of the commercial division and ease of service to both current and future clients," he said. "Last year, we made a commitment to the Northeast Ohio marketplace to expand and focus on our commercial service operation. We are so pleased that we've been able to make good on that promise, while offering some of the best commercial services locally, nationally and internationally."
The new office in the US Bank Building is modern and efficient, bringing over 100 years of experience together all in one place. It allows for continued growth of the commercial company in 2015 and beyond.
Hanna Commercial Real Estate is a full-service real estate company with offices in Ohio, Pennsylvania & Michigan. For over 75 years, they have been a leader in the commercial property marketplace, successfully providing clients with creative and comprehensive real estate solutions. Hanna CRE specializes in real estate consulting; industrial; office; retail sales & leasing; corporate services; property & asset management; investment sales; land brokerage; tenant representation; build-to-suit representation; accelerated marketing (auctions); project management; and property valuation.
To learn more please visit www.hannacre.com or www.facebook.com/hannacommercial
Media contacts:
Elizabeth Grepp, 216-447-4477 x115, elizabethgrepp@howardhanna.com
Deborah Donahue, 412-967-9000 x328, ddonahue@howardhanna.com