Hanna Commercial Completes Simultaneous Sale of 97 Commercial Assets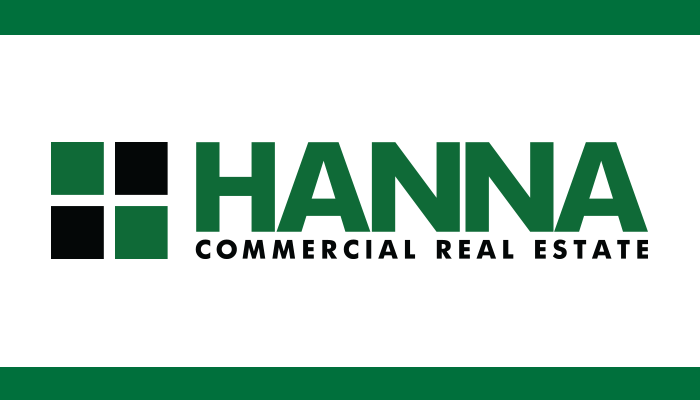 Hanna Commercial completes 1031 Tax-Free Exchange in 27 individual states
Cleveland, OH (April 18, 2016) – Working together, the Cleveland, Ohio and the Charlotte, North Carolina Offices of Hanna Commercial Real Estate Brokers have orchestrated the simultaneous sale and escrow closing of 97 Net-Leased U.S. Post Offices Properties for Chicago-based Seller, Nationwide Real Estate Inc.
Gordon Greene, CCIM, head of the Charlotte, NC Hanna Real Estate Brokerage Office stated, "We expected this type of portfolio to appeal to investors needing to complete a 1031 Tax-Free Real Estate Exchange to defer capital gains taxes and maximize returns. Often well-leased real estate in the value range of $5 Million to $10 Million is difficult for private real estate investors to locate. Also, the investment risk of a single net-leased property in one location can be significant when the property holding period could be ten to twenty years or more. In the case of the Post Office Properties, the successful purchaser could anticipate spreading their investment risk over locations in 27 states and 97 real estate sites."
Mike Berland, Principal with the Cleveland, OH Office of Hanna Commercial, indicated that the sellers had originally tried to sell the portfolio themselves positioning the properties at a pricing level approaching $8.2 Million. However, they found limited interest trying to market the assets as a 'For Sale by Owner'. Berland said, "We received the assignment and positioned the entire portfolio as a geographically diverse investment and exchange opportunity and marketed the properties widely through the Wall Street Journal, Investor's Business Daily, New York Real Estate Journal, and other publications to insure maximum exposure. We also located a Premier Title & Escrow Service that had the ability to operate in all 27 states from California to New York in which the assets were located.
The Irvine, Texas Office of Kensington Vanguard National Land Services ("KV") was able to accommodate the need for title insurance and multi-state escrow closings.  Working with Jennifer Maxwell, Senior Escrow Officer of KV, all transactions were consummated in the manner needed to insure tax-free exchange investment status."
Gordon Greene, noted, "Because of the multiple-state locations of Hanna Commercial and their affiliation with TCN Worldwide Commercial Brokerage, Hanna Commercial was able to insure the needed brokerage representation for the Seller.  Many brokers can state they have successfully sold properties in five or perhaps ten States in the U.S.  Not too many can state they have successfully sold properties in 27 States Simultaneously.  The Asset Allocation of the 97 Assets was:  AR – 4; AZ – 1; CA – 2; CO – 1; GA – 1; IA – 5; IL – 14; KS – 3; KY – 3; LA – 1; ME – 3; MI – 3; MN – 1; MO – 2; NC – 1; ND – 3; NE -3; NY – 1; OH – 2; OK – 5; OR – 1; PA- 2; SD – 4; TX – 19; VA – 2; WI – 3; WV – 7.
By combining methods of traditionally brokered negotiated sales and the use of more accelerated sales techniques, Hanna Commercial Real Estate Brokers & their affiliate, Chartwell Real Estate Auctions, has successfully marketed and sold properties in over 40 states, four provinces of Canada, the Bahamas, and Europe.  Hanna Commercial is part of TCN Worldwide with Commercial Brokerage Offices in over 200 Markets throughout the U.S and Worldwide including London, New York, Washington DC, Cleveland, Chicago, Dallas, Los Angeles, Sydney, Seoul, & Beijing.
To learn more please visit www.hannacre.com or www.facebook.com/hannacommercial
Hanna Commercial Real Estate is a full-service real estate company with offices in Ohio, Pennsylvania and Michigan. For over 75 years, they have been a leader in the commercial property marketplace, successfully providing clients with creative and comprehensive real estate solutions. Hanna CRE specializes in real estate consulting; industrial; office; retail sales & leasing; corporate services; property & asset management; investment sales; land brokerage; tenant representation; build-to-suit representation; accelerated marketing (auctions); project management; and property valuation.
Media contact:
Elizabeth Grepp, 216-447-4477 x115, elizabethgrepp@howardhanna.com