Historic Landmark in Medina County Up for Auction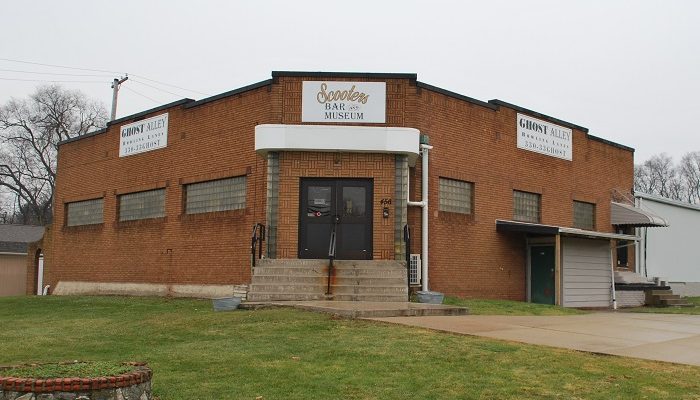 Beware!  Paranormal activity has been identified and observed at The Ghost Alley Lanes!  Legend has it that several friendly spirits have been known to frequent the property.  Perfect for the mystery or history enthusiast.  It's always good to have an extra body or two watching over your property at night!
Retiring owners have ordered the sale of this historic landmark in Medina County, known by all throughout the region. Built circa 1948, this fully restored 10-Lane Bowling Alley, Bar, Restaurant, Party/Event Center and Museum is situated in a 20,000 square foot building that used to be approved as a bomb shelter in the 40's and 50's. The Winning Bidder at the auction will acquire the rights, title, and interest to the assets of the operating businesses, including the D5 and D6 liquor license.  A visit to the Ghost Alley Facebook page reveals high energy local music acts and rock tribute bands performing all year round.  The facility also plays host to numerous antique vehicle shows, swap meets, motorcycle events and outdoor parties throughout the year.
Annual Net Operating Income is over $55,000. The property is being offered Subject to a Published Reserve Price of only $150,000!
On-Site Inspections are scheduled for March 23rd & 30th from 10:00 A.M. to 11:30 A.M. Auction to be held April 4th at 11:00 A.M. at the Embassy Suites Hotel, 5800 Rockside Woods Blvd., Independence, OH 44131
For a brochure on the April 4th Real Estate Auction with terms of sale and additional information, call Chartwell Real Estate Auctions at 216-861-7200.
Hanna Commercial Real Estate is a full-service real estate company with offices in Ohio, Pennsylvania and Michigan. For over 75 years, they have been a leader in the commercial property marketplace, successfully providing clients with creative and comprehensive real estate solutions. Hanna CRE specializes in real estate consulting; industrial; office; retail sales & leasing; corporate services; property & asset management; investment sales; land brokerage; tenant representation; build-to-suit representation; accelerated marketing (auctions); project management; and property valuation.