Howard Hanna Announces New Solon Office Manager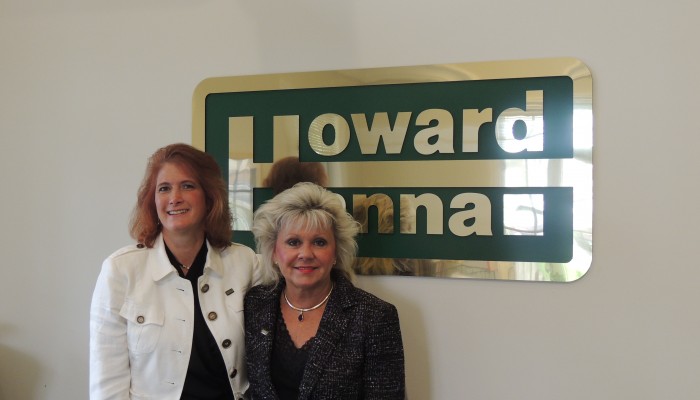 Pam Scheer selected as manager of award-winning office
Cleveland, OH (April 17, 2015) – It is with great pleasure that Howard Hanna Real Estate Services proudly announces Pam Scheer will be joining the management team and leading the Solon Office. Previously, she was a sales associate working out of the Pepper Pike office.
She is a graduate of Syracuse University with a Bachelor of Science in finance, concentration in accounting. Scheer is a lifelong Clevelander who started her real estate career more than 12 years ago. Prior to working in real estate, she was in diverse industries such as alloy metal sales, insurance and financial planning.
"I have been very fortunate to have learned so much from my mother while working side by side with her for all these years. I am looking forward to using my past experience and vast real estate knowledge to help each agent grow his or her business and in turn grow the office to gain market share and profitability," said Scheer. "I feel I can be most beneficial to Howard Hanna and to the agents where I am most experienced and knowledgeable. I feel that this office is the perfect fit for me, in a market place I know and with a culture that I know."
Among her many awards, she has received the Howard Hanna Listing Leader Award, Quality Service Award, and National Sales Excellence Award, as well as the Ohio Association of REALTORS® Sales Achievement and Pinnacle of Success Awards. Her expertise and enthusiasm will help bring the Solon office to even higher levels during the remainder of the year.
In addition to working for Howard Hanna, Scheer has been very active in the local community with many philanthropic and civic organizations. She has worked with the Playhouse Square Foundation, Beech Book's annual Beech Ball, the New Leadership and Women's Divisions of Israel Bonds, and several committees at Chagrin Valley Country Club.
She can be reached at PamelaScheer@HowardHanna.com or at (440) 248-3000.
Howard Hanna Real Estate Services is the top real estate company in Pennsylvania and Ohio, and ranks nationally as one of the four largest real estate companies. The family-owned and operated real estate company specializes in residential and commercial brokerage service, mortgages, closing and title insurance, land development, appraisal services, insurance services, corporate relocation and property management. With 173 offices across PA, OH, VA, MI, NY, WV, NC and MD our more than 6,200 sales associates and staff are guided by a spirit of integrity in all aspects of the real estate process.
To learn more please visit www.howardhanna.com or www.facebook.com/howardhanna
Media contacts:
Elizabeth Grepp, 216-447-4477 x115, elizabethgrepp@howardhanna.com
Deborah Donahue, 412-967-9000 x328, ddonahue@howardhanna.com