Howard Hanna Announces Partnership with Kuzneski & Lockard Real Estate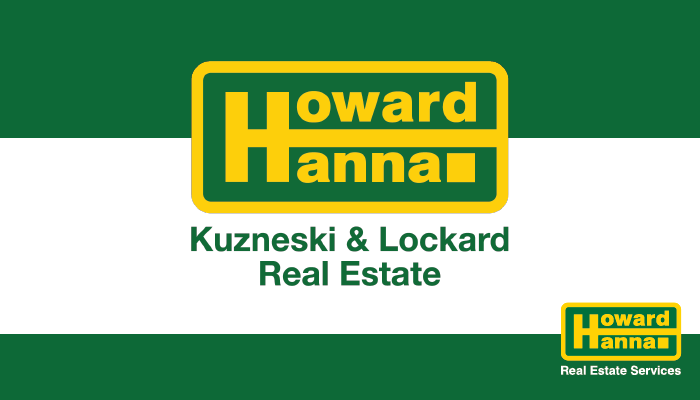 Indiana and Latrobe, PA (May 15, 2019) –Doug Lockard, Kuzneski & Lockard Real Estate Broker of Record, together with Tom Schoeller, Howard Hanna Senior Vice President of Franchising, Mergers & Acquisitions, today announced that their companies have joined forces through Howard Hanna's franchise program.
This partnership aligns Kuzneski & Lockard, the leading independent real estate firm in Indiana County, with Howard Hanna Real Estate Services, the largest privately owned real estate company in the United States.
In conjunction with their franchise partnership, Howard Hanna Kuzneski & Lockard, simultaneously announced mergers with Chestnut Ridge Realty in Indiana and Blairsville, PA, and Susan Moore Real Estate in Latrobe, PA.
According to Lockard, "We are very excited to become part of the Howard Hanna family of companies.  Joining talents with Chestnut Ridge Realty Broker Peggy Kinter, Susan Moore Real Estate Broker Sue Moore, and their experienced staff of real estate agents, expands our reach immediately and reinforces our ongoing commitment and dedication to serving our clients' real estate needs."
Schoeller added, "Our goal is to be the leader in all of the markets we serve.  Rather than launching new offices, our goal can be achieved more quickly by aligning ourselves with firms who already lead in their respective markets.  The stellar reputation of the team at Kuzneski & Lockard is a tremendous complement to our organization, and we are thrilled that they have decided to partner with us."
Howard Hanna Kuzneski & Lockard will operate out of two locations: 101 Heritage Run Road in Indiana, and 2822 Ligonier Street in Latrobe.  For home sellers and buyers, as well as real estate professionals who value a great office environment combined with best-in-class marketing, contact Howard Hanna Kuzneski & Lockard at 724-349-1924 (Indiana) or 724-539-9705 (Latrobe), or email at KLRE@HowardHanna.com
About Howard Hanna
Howard Hanna Real Estate Services is the 3rd largest real estate company in the United States, the #1 privately owned broker in the nation, and the largest home seller in Pennsylvania, Ohio, New York, and the Carolinas. The family-owned and -operated real estate company specializes in residential and commercial brokerage service, mortgage, closing and title insurance, land development, appraisal, property and casualty insurance, corporate relocation, and property management.
In early 2019, Howard Hanna completed a partnership with the Allen Tate Companies, the 14th largest real estate company in the nation.  The combined company has 312 offices across PA, OH, NY, VA, MI, WV, MD, NC and SC, with more than 11,000 sales associates and staff who are guided by a spirit of integrity in all aspects of the real estate process. For more information, visit www.howardhanna.com or www.facebook.com/howardhanna.
Contact: Deborah Donahue, 412-784-3816, ddonahue@howardhanna.com