Howard Hanna Avon Lake Office gets New Manager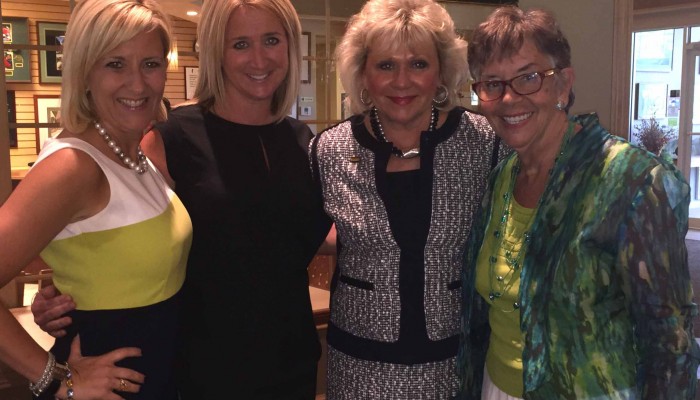 Cleveland, OH (July 15th, 2016) – Howard Hanna Real Estate Services is pleased to welcome Meghan Kopp as the manager of the company's Avon Lake office. Kopp will be taking over for longtime Avon Lake manager Molly Schmittgen. After 40+ years with the company and 20 years managing the Avon Lake office, Schmittgen is retiring.
Kopp is a graduate of the University of Toledo with a bachelor's degree in management and marketing. She started at Howard Hanna as a sales associate and Residential Relocation Specialist. During her first year, she was recognized as "Rookie of the Year" by both Howard Hanna and the Lorain County Association of Realtors. She has been managing the Bay Village office since 2014 and during that time has grown the office by recruiting 20 agents.
"It is a great honor to have been selected to work with the Howard Hanna Avon Lake team," said Kopp. "Working together, I'm confident that the Avon Lake team will rise to even greater heights in the future."
"We are so excited about Meghan's new role as she brings great leadership to an already outstanding flagship office, Avon Lake. She will continue the great tradition of this office with its amazing team of professionals," said Sherri Johnson, Vice President and West Regional Manager.
Howard Hanna's West Region has had steady growth for years. In the first quarter of 2016, closed volume is up 31% over the previous year, and closed units are up a notable 19% over the previous year.
According to REAL Trends Magazine, Howard Hanna proudly ranks 3rd among U.S Residential Real Estate Brokers. The combined 2015 performance of the Howard Hanna companies resulted in closed sales of over $16.2 billion and an impressive 89,737 closed transaction sides.
Howard Hanna Real Estate Services is the 3rd largest real estate company in America, the #1 privately-owned broker in the nation, and the largest home seller in Pennsylvania, Ohio, and New York. The family-owned and operated real estate company specializes in residential and commercial brokerage service, mortgages, closing and title insurance, land development, appraisal services, insurance services, corporate relocation and property management. With 270 offices across PA, OH, VA, MI, NY, WV, NC and MD, our more than 9,000 sales associates and staff are guided by a spirit of integrity in all aspects of the real estate process.
To learn more please visit www.howardhanna.com or www.facebook.com/howardhanna
Media contact:
Elizabeth Grepp, 216-447-4477 x115, elizabethgrepp@howardhanna.com