Howard Hanna Bay Village Office Welcomes New Manager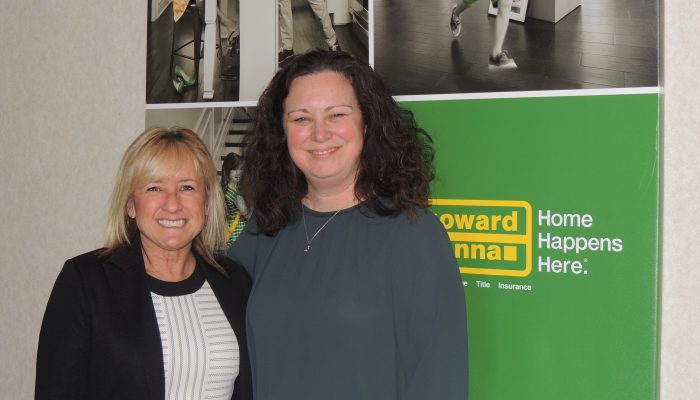 Cleveland, Ohio (January 29, 2018) – At a celebration last week, Howard Hanna Real Estate Services announced that the new Bay Village manager is Sarah A. Urbancic. The Howard Hanna Bay Village office is the market leader with a market share of 56% in 2017. As manager of this dynamic office, she will be overseeing 30 agents and helping them grow their business in 2018.
A Bay Village native, Urbancic has been helping those who are looking to buy or sell in Northeast Ohio since 2002. She holds the Howard Hanna Homes of Distinction designation and is a member of a team that has sold more than $200 million throughout the state.
"I love being part of the company that is the industry leader. The idea of becoming part of a management team that is so knowledgeable about the market and the industry is a privilege," said Urbancic. "I want to help other agents in the office grow their business and getting to do that in the town where I grew up and lead the market is a dream come true."
"As a second-generation real estate agent and perennial top producer, Sarah will bring a wealth of knowledge and experience to the Howard Hanna management team, the agents in the office and the entire Bay Village community," said Vice President and West Regional Manager Melissa Crockett Willis.
Prior to her successful real estate career, she worked in both retail and medical management. Her experience in these roles, along with her nearly two decades as an agent, will serve her well in her new role as manager.
"We look forward to having Sarah lead our successful and dynamic Bay Village team. She is well respected in our industry and known for her professionalism and integrity," said Kristine Burdick, Howard Hanna Midwest President. "We know Sarah will continue our growth in the Bay Village and surrounding markets, continuing to make Howard Hanna the market leader and the consumer's top choice when looking to buy or sell a home."
Outside of real estate, Urbancic is involved locally as a board member of the Bay Village Foundation. She is also an active parent at Westside Christian Academy.
For all of your real estate needs, please contact Sarah A. Urbancic at (440) 835-2800 or SarahUrbancic@HowardHanna.com.
Howard Hanna Real Estate Services is the 3rd largest real estate company in America, the #1 privately owned broker in the nation, and the largest home seller in Pennsylvania, Ohio, and New York. The family-owned and operated real estate company specializes in residential and commercial brokerage service, mortgages, closing and title insurance, land development, appraisal services, insurance services, corporate relocation and property management. With 259 offices across OH, PA, NY, VA, MI, WV, NC and MD, our more than 9,000 sales associates and staff are guided by a spirit of integrity in all aspects of the real estate process.
To learn more please visit www.howardhanna.com or www.facebook.com/howardhanna
Media contacts:
Elizabeth Grepp, 216-447-4477 x115, elizabethgrepp@howardhanna.com
Debbie Donahue, 412-784-3816, ddonahue@howardhanna.com