Howard Hanna Birmingham, MI Manager Featured in Broker Spotlight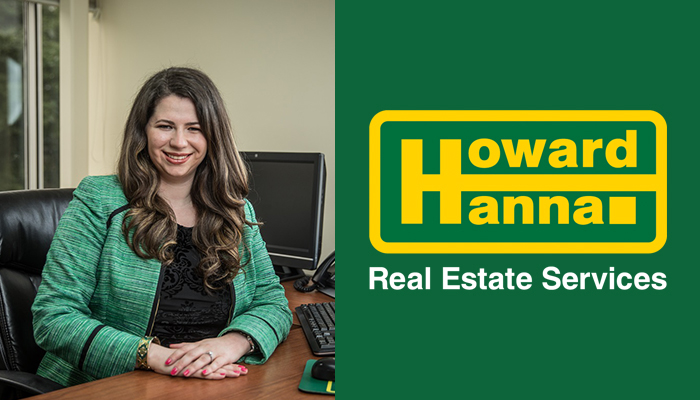 Birmingham, Michigan (November 7th, 2018) – Four years ago, Howard Hanna Real Estate Services named Yelena Pliskina the manager of its new office in Birmingham. Since then, she has been instrumental in the growth and expansion of the office, with production doubling year over year. Most recently, her leadership was recognized in the Broker's Spotlight for Real Producers of Oakland County.
"I am honored to be chosen for a broker spotlight for the Real Producers of Oakland County magazine!" said Pliskina. "Howard Hanna has served an extremely important role along with my education, experience and determination in my success. I am thankful to Howard Hanna for choosing me to lead and grow an office at such a young age, and I am highly confident of the direction we are continually heading."
"I am extremely proud of Yelena's accomplishments since joining us in 2014 in opening up our first office in Oakland County, Michigan from the ground up, in a market where Howard Hanna was a newcomer," said Howard Hanna Michigan Vice President Lisa Fleming. "Through hard work, dedication, commitment, and passion, Yelena has done an incredible job of growing her office to an award-winning office in this market. We are confident under Yelena's leadership that it will continue to grow to new heights. I am looking forward to all that we are going to accomplish in Oakland County in 2019!"
If you would like to buy or sell a home in Oakland County, please contact Yelena Pliskina at 248-792-9055 or at YelenaPliskina@HowardHanna.com.
Howard Hanna Real Estate Services is the 3rd largest real estate company in America, the #1 privately owned broker in the nation, and the largest home seller in Ohio, Pennsylvania and New York. The family-owned and operated real estate company specializes in residential and commercial brokerage service, mortgages, closing and title insurance, land development, appraisal services, insurance services, corporate relocation and property management. With 279 offices across MI, OH, PA, NY, VA, WV, NC and MD, our more than 9,200 sales associates and staff are guided by a spirit of integrity in all aspects of the real estate process.
For more information, please visit www.howardhanna.com or www.facebook.com/howardhanna
Media contacts:
Elizabeth Grepp, 216-643-9796, elizabethgrepp@howardhanna.com