Howard Hanna Brunswick Office Names New Manager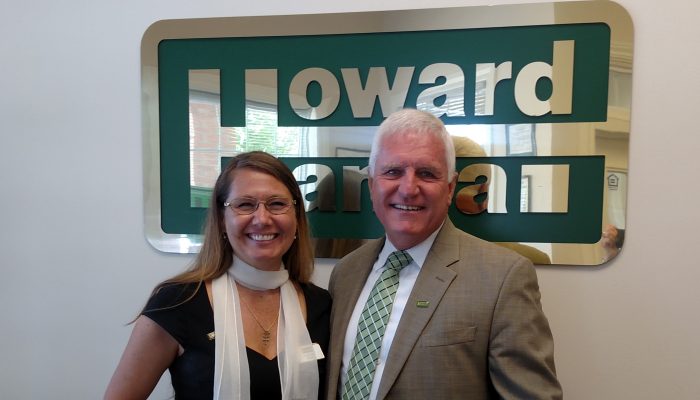 Cleveland, OH (June 6th, 2017) – Howard Hanna Real Estate Services is pleased to announce that Cynthia Gore will be joining the Ohio South Regional Management team as manager of the Brunswick, Ohio office. This office has always been a leader in supporting Howard Hanna Core Services as well as participation in company events and programs. The Brunswick office also leads with a 29% market share in the area.
Gore is a graduate of both Hondros College of Business and Cuyahoga Community College with over a decade of experience working in real estate. She joins the management team with much experience and expertise to guide not only her own team but also clients in all aspects of the real estate process. In her new role, she will oversee the 35 sales associates who work out of the Howard Hanna Brunswick office.
"My experience as an in-house lender has helped me understand the importance of a team to deliver quality service to customers. This will give strength in growing our office with newer agents and support our current agents with this knowledge," said Gore. "Howard Hanna Real Estate Services has been an easy transition for myself as an agent and my clients have appreciated the professional service we provide as a team. The transition to management has been a breath of fresh air, to now be a part in helping agents make their goals happen brings joy and a new spark to my life."
Dennis Drennan, Vice President and Ohio South Regional Manager, is happy to welcome Gore to his management team. "We are proud that Cynthia Gore has accepted the challenge of managing our Brunswick office. Cindy has extensive experience and has seven years' experience as a Realtor," he said. "Cindy is very much involved in community activities, including Habitat for Humanity and Junior Achievement, and is committed to the Howard Hanna Mission Statement and Vision Points."
For all your Brunswick real estate needs, please contact Cynthia Gore at 330-225-1077 or email her at CynthiaGore@HowardHanna.com.
Howard Hanna Real Estate Services is the 3rd largest real estate company in America, the #1 privately owned broker in the nation, and the largest home seller in Pennsylvania, Ohio, and New York. The family-owned and operated real estate company specializes in residential and commercial brokerage service, mortgages, closing and title insurance, land development, appraisal services, insurance services, corporate relocation and property management. With 270 offices across PA, OH, NY, VA, MI, WV, NC and MD, our more than 9,000 sales associates and staff are guided by a spirit of integrity in all aspects of the real estate process.
To learn more please visit or www.facebook.com/howardhanna
Media contact:
Elizabeth Grepp, 216-447-4477 x115, elizabethgrepp@howardhanna.com