Howard Hanna Continues Growth Plan in Central Pennsylvania with New Office Location in Lancaster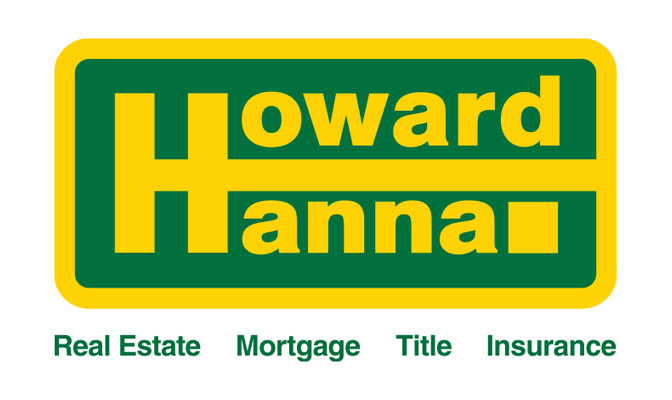 December 10, 2014 – Howard Hanna Real Estate Services, the largest real estate firm serving Pennsylvania, and the 4th largest in the United States, continues its growth plan in the central part of the state with the opening of its first office in Lancaster.
"We are very pleased to be expanding our footprint in Lancaster, as we continue to believe strongly in the strength of the Central Pennsylvania real estate market," said CEO Howard W. "Hoddy" Hanna, III.  "This also positions us well for future expansion in Lancaster and in the region."
Located at 2260 Erin Court, the space is approximately 5,000 square feet and will be state-of-the-art to enhance the skills of sales agents, while well-appointed conference facilities will meet clients' needs from home search to close. Scheduled to open the first week of January 2015, the new Howard Hanna office will be managed by Lancaster native Jo Anne Freidly.
In the real estate business for the past 35 years, Freidly's experience has provided her with the ability to lead, manage and motivate at many different levels as she previously owned her own company for many years.
"This is a strong market and we have long wanted to be here," said Iva Fiorina, Howard Hanna Vice President of Central Pennsylvania, who spearheaded the deal.  "We needed a strong manager and we found that with Jo Anne, who is very grounded in the Lancaster real estate market."
"Howard Hanna has grown steadily in this region while the real estate market has not necessarily been doing that," added Fiorina.  "Because of our success in adjoining counties, we know our ability to service the customer in a different way works."
In Central Pennsylvania year-to-date (through October 31, 2014), Howard Hanna's closed sales volume is up 22% over last year at $313,667,732 while the number of units closed  during the same time period is up 87% at 1,844.
Howard Hanna sales associates will be able to offer the company's 100% Money Back Guarantee in Lancaster County along with all of Howard Hanna's exclusive programs, while also benefiting from strong marketing tools, training and technology, as well as marketing exposure through Howard Hanna's other 170 offices and 5,000 sales associates across PA, OH, VA, MI, NY, WV, NC and MD.
The new office in Lancaster makes the eighth in the region for family-owned Howard Hanna Real Estate Services, who has been helping home buyers and sellers in the capital region since 1997. In addition to Lancaster, Howard Hanna offices are located in Harrisburg (two locations), Camp Hill, Hershey, Carlisle, York and Shrewsbury.
Founded in Pittsburgh by Howard W. Hanna, Jr. in 1957, the family-owned company entered the Central Pennsylvania real estate market in 1997 with two franchise locations with Detweiler Realty; in 2006, these two offices became company-owned.  Howard Hanna opened a third office in Hershey that same year.  In 2011, John Glise, Inc. in Paxtang was acquired as was the B-H Agency in Carlisle.  In 2013, York-based Morgan-Collins, Inc. was acquired with offices in York and one in Shrewsbury.
 2013 year-end results
Howard Hanna Real Estate Services' home sales hit an all-time high in 2013 as the company reported closed sales volume of almost $10 billion and more than 52,000 homes sold.
Closed sales volume was $9,715,607,589 for 2013, an increase of $2,630,264,291 or 37% compared with 2012. Howard Hanna sold 52,827 homes in 2013, an increase of 11,479 or 28% compared with 2012.
 In Central Pennsylvania, closed sales volume was $373,224,752 for 2013, an increase of $236,282,468 or 173% compared with 2012. Howard Hanna sold 2,345 homes in the region last year, an increase of 217% over 2012.
To contact Iva Fiorina, please call 717-920-9600 or email her at IvaFiorina@howardhanna.com
To contact the Howard Hanna Lancaster office, please call 717-392-1000.
Howard Hanna Real Estate Services is the #1 real estate company in Pennsylvania and Ohio and the 4th largest real estate company in the United States. The family-owned and operated real estate company specializes in residential and commercial brokerage service, mortgages, closing and title insurance, land development, appraisal services, insurance services, corporate relocation and property management. With 170 offices across PA, OH, VA, MI, NY, WV, NC & MD, Howard Hanna's more than 6,200 sales associates, management and staff are guided by a spirit of integrity in all aspects of the real estate process.  To learn more please visit www.howardhanna.com or www.facebook.com/howardhanna
Media contact:  Deborah Donahue, 412-967-9000 x328, ddonahue@howardhanna.com