Howard Hanna Delmar, New York Office Names New Assistant Manager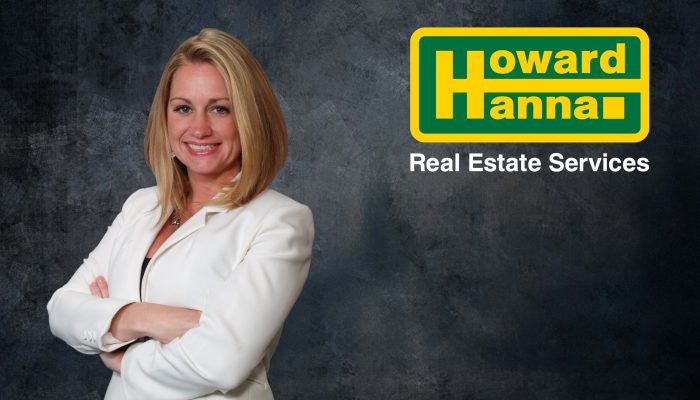 Albany, New York (August 30, 2018) – Howard Hanna Real Estate Services is pleased to announce that Jessica Becker is the new assistant manager for the Delmar, New York office. This office services the areas of New Scotland, Bethlehem, Niskayuna, Albany, Sand Lake, and many more. In this new position, she will be overseeing the more than 20 sales associates and staff who are based out of the Delmar office.
Becker is a graduate of SUNY Schenectady County Community College, where she studied psychology. She joined the real estate industry in 2003 and was honored in her first year with the "Rookie of the Year" award. In addition to her work in real estate, she is involved in the local community with United Way and Adopt A Solider. She also became a Certified Integrity Coach in 2017, a skillset that will serve her well in her new management role.
"I am delighted for the opportunity to apply my prior leadership skills and the knowledge I have gained along the way during my 15 years in the real estate industry. Howard Hanna sets the bar for professionalism in the Capital Region with a strong foundation and family values," said Becker. "I am looking forward to leading this team of great agents and serving our community here in Delmar!"
To buy or sell a home in the Delmar, New York area, please contact Jessica Becker at JessicaBecker@HowardHanna.com or 518-439-2888.
Howard Hanna Real Estate Services is the 3rd largest real estate company in America, the #1 privately owned broker in the nation, and the largest home seller in Ohio, Pennsylvania and New York. The family-owned and operated real estate company specializes in residential and commercial brokerage service, mortgages, closing and title insurance, land development, appraisal services, insurance services, corporate relocation and property management. With 262 offices across NY, OH, PA, VA, MI, WV, NC and MD, our more than 9,200 sales associates and staff are guided by a spirit of integrity in all aspects of the real estate process.
For more information, please visit www.howardhanna.com or www.facebook.com/howardhanna
Media contacts:
Elizabeth Grepp, 216-447-4477 x115, elizabethgrepp@howardhanna.com