Howard Hanna Elyria Office Has New Manager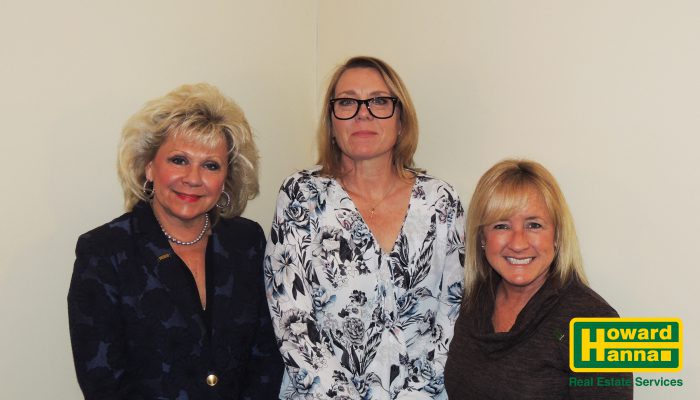 Cleveland, OH (March 12, 2018) – Howard Hanna Real Estate Services of Ohio announced in a celebration last week that Rachelle Watters is the new manager for the Elyria, Ohio office. This office is part of the company's West Region, which consists of 12 offices and over 600 agents, with an overall market share of 36% in 2017.
Watters is a graduate of Cleveland State University with a Bachelor of Arts. She has been a Realtor since 2012 but has been working in the real estate industry for over 16 years.
Most recently, she worked out of the Howard Hanna Avon, Ohio office and has consistently served Cuyahoga, Lorain, Medina, and Portage counties. She has been recognized by the Ohio Association of Realtors as a member of the President's Sales Club and has also been honored as a member of the Howard Hanna Champions Club.
"I am very excited and energized about the opportunity to join the Elyria team and reignite my experience in leadership," said Watters. "Nothing is more important to me than our talent; I look forward to helping the Elyria team excel in 2018."
As the leader of this award-winning office, she'll be overseeing more than 30 agents as they grow their business in 2018. Watters has extensive expertise in Howard Hanna marketing and technology, as well as a reputation for excellence that will serve her well at the Elyria office.
"We are so happy to welcome Rachelle to our Howard Hanna management team," said Kristine Burdick, Howard Hanna Midwest President. "Rachelle brings great experience and market knowledge to our Elyria office, and we are looking forward to her continued success as we grow in this market."
"Rachelle has a vast knowledge of the real estate industry, from new construction to resale homes. This experience will be a great asset to our Elyria Team and the entire leadership team at Howard Hanna!" said Vice President and West Regional Manager Melissa Crockett Willis.
Howard Hanna's Elyria office services all of Lorain County, eastern Erie County, Huron County, and Cuyahoga County, including Sheffield, North Ridgeville, Avon, Westlake, Lorain, LaGrange, Grafton, Vermilion and all other areas near Elyria. For all of your local real estate needs, or to join the Howard Hanna Team, Rachelle Watters can be reached at 440-365-8392 or RachelleWatters@HowardHanna.com.
Howard Hanna Real Estate Services is the 3rd largest real estate company in America, the #1 privately owned broker in the nation, and the largest home seller in Ohio, Pennsylvania and New York. The family-owned and operated real estate company specializes in residential and commercial brokerage service, mortgages, closing and title insurance, land development, appraisal services, insurance services, corporate relocation and property management. With 262 offices across OH, PA, NY, VA, MI, WV, NC and MD, our more than 9,200 sales associates and staff are guided by a spirit of integrity in all aspects of the real estate process.
For more information please visit www.howardhanna.com or www.facebook.com/howardhanna
Media contacts:
Elizabeth Grepp, 216-447-4477 x115, elizabethgrepp@howardhanna.com
Debbie Donahue, 412-784-3816, ddonahue@howardhanna.com