Howard Hanna Franchisees visit Cleveland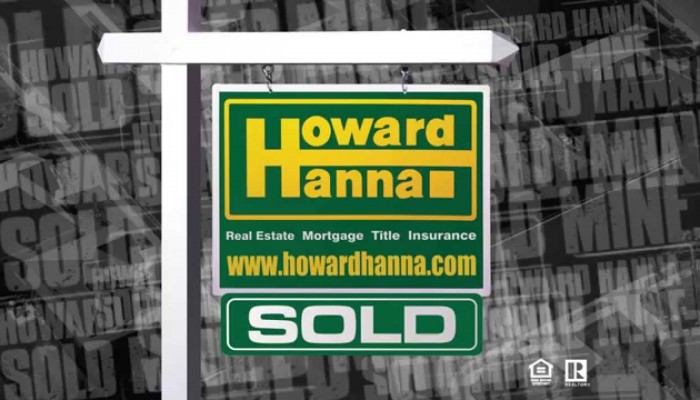 More than 50 real estate leaders attend an educational mini-convention in Northeastern Ohio
Cleveland, OH (June 16, 2015) – Last month, Howard Hanna Real Estate hosted franchisees from across the company's market areas. In attendance were more than 50 broker/owners, managers and staff to learn about cutting-edge marketing, highest and best use of Hanna technology, and managing the increased number of leads and the latest in innovative Hanna recruiting and growth strategies for franchise owners. In addition to the training, the event coincided with the Hanna Commercial grand opening, and attendees were invited to attend the event visiting the new space in the heart of downtown Cleveland.
Judy Porpiglia, Manager of the Howard Hanna Holt Jamestown office, found the information presented to be useful. "I loved the meeting, it was so helpful and appreciated. The data and information were wonderful, and it was so nice to hear straight from the owners," she said. "The classes, presenters, tours and even the dinner were all great. It made us happy to be a part of the Hanna family."
Peggy Kinter, Broker/Owner of the Howard Hanna Chestnut Ridge Blairsville office, was happy to be included in the meeting. "Kevin Patai, Shannon Barr, Jackie Cassara, Ron Dishler, Tom Simon and Steve Holt were all top notch! This was the best meeting we've had so far, and the awards were really a nice touch. Hoby should be commended on assembling a group of presenters so knowledgeable and especially for the team atmosphere conveyed."
Robin Viola, Broker/Owner of the Howard Hanna Mortimer Weirton office, appreciated networking with her colleagues. "All the presenters were informative and energetic. I enjoyed listening to the office managers and their ideas. I really appreciated the opportunity for us all to get together."
Howard Hanna welcomes these franchise team members, who participate in all company programs and events. A franchise with Howard Hanna is an affordable and connected way to take your real estate business to the next level with exclusive programs such as the 100% Money Back Guarantee extended to home buyers.
For more information about partnering with Howard Hanna please visit:
http://franchise.howardhanna.com/
Howard Hanna Real Estate Services is the top real estate company serving Pennsylvania and Ohio, and ranks nationally as one of the four largest real estate companies. The family-owned and operated real estate company specializes in residential and commercial brokerage service, mortgages, closing and title insurance, land development, appraisal services, insurance services, corporate relocation and property management. With 205 offices across PA, OH, NY, VA, MI, WV, NC & MD, Howard Hanna's more than 7,300 sales associates and employees are guided by a spirit of integrity in all aspects of the real estate process.
To learn more please visit www.howardhanna.com or www.facebook.com/howardhanna
Media contacts:
Elizabeth Grepp, 216-447-4477 x115, elizabethgrepp@howardhanna.com
Deborah Donahue, 412-967-9000 x328, ddonahue@howardhanna.com