Howard Hanna Honors Realtors at Regional Rallies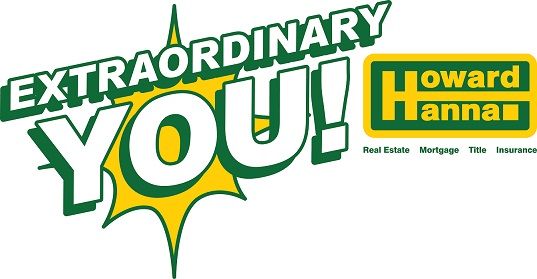 Cleveland, OH (January 25th, 2016) – Each year, the best and brightest of Howard Hanna Real Estate Services gather to be recognized with awards for their achievements of the prior year.
The annual regional rallies begin in January and go through the beginning of March, occurring in each market served by Howard Hanna. The theme in 2016 is "Extraordinary YOU!" and celebrates the talent of the estimated 3,500 agents and staff who will be in attendance at the twelve rallies.
This year's dates are as follows:
Ohio Northeast Region: January 26th
Michigan Region: January 27th
Pennsylvania Central Region: February 2nd
Pennsylvania Northwest Region: February 4th
New York Region: February 5th
Pennsylvania Southwest Region: February 8th
Pennsylvania East Region: February 9h
Southeast Region: February 11th
Ohio East Region: February 16th
Ohio West Region: February 16th
Pennsylvania North Region: February 17th
Ohio South Region: March 1st
A highlight of the rallies for Chairman and CEO Howard W. "Hoddy" Hanna, III is the opportunity to honor all the hard work done in the previous year. "Thanks to our agents, 2015 was one of the best years we've had in the history of the company. This momentum will spill over into 2016, led by the pent-up demand for housing and home ownership from numerous home buying segments. We look forward, in our rallies, to giving our sales team the support that they need to meet this demand."
Among the most coveted of the awards given at the regional rallies are the "Best of the Best" and "Very Best of the Best." These go to the top 1% of producing agents in the company, who not only receive recognition for their hard work but also a gift chosen personally by the Hanna family. In previous years, the gifts have been special green Tumi luggage and Shinola watches.
In addition to the awards, the executive committee presents results from the previous year and predictions for the coming year. Through the dedication of the Howard Hanna Sales Team, the company increased listing volume by nine percent, sales rate by 14 percent and mortgage volume by 20 percent for 2015 over 2014.
Howard Hanna Real Estate Services is the top real estate company in Pennsylvania and Ohio, and ranks nationally as one of the four largest real estate companies. The family-owned and operated real estate company specializes in residential and commercial brokerage service, mortgages, closing and title insurance, land development, appraisal services, insurance services, corporate relocation and property management. With 205 offices across PA, OH, VA, MI, NY, WV, NC and MD our more than 7,000 sales associates and staff are guided by a spirit of integrity in all aspects of the real estate process.
To learn more please visit www.howardhanna.com or www.facebook.com/howardhanna
Media contacts:
Elizabeth Grepp, 216-447-4477 x115, elizabethgrepp@howardhanna.com
Deborah Donahue, 412-967-9000 x1328, ddonahue@howardhanna.com