Howard Hanna Invests in Moxi Works Technology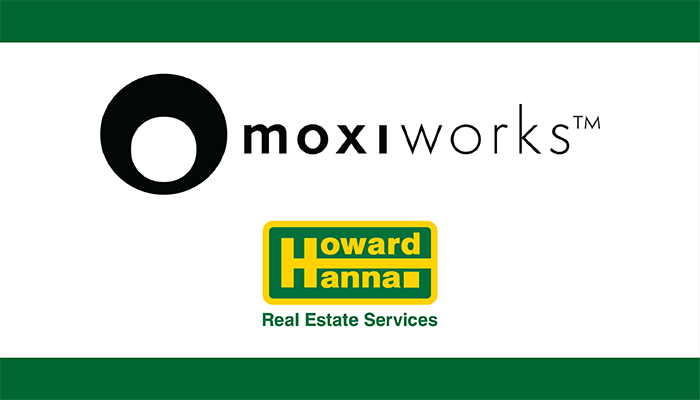 Pttisburgh, PA (January 25, 2018) – Hanna Holdings, the holding company of Howard Hanna Real Estate Services, has become an investor in Moxi Works, a Seattle-based real estate technology company. Howard Hanna has committed to providing growth capital and ensuring a future of cutting-edge technology for the company's agents, as well as Moxi Works' more than 50 other brokerage clients.
The Moxi Works suite of technology is highly sought-after in the industry. The company's fundamental mission is to provide best-in-class tools to help make agents more productive. Rather than having to rely on arms-length vendor relationships and tool fatigue – something that has plagued the industry for years – the Moxi Works investment gives Howard Hanna the ability to help shape the future technologies that will be core to their agents.
Real estate leader Howard Hanna, became one of Moxi Works' earliest customers in August 2013, and after many years with positive experiences, are now taking their rewarding relationship to the next level. "Howard Hanna has been a client of ours for years and this investment shows their long-term commitment to delivering their agents the tools they need to succeed," said York Baur, CEO of Moxi Works. "This is not just an investment in technology, it's in investment in the future of Howard Hanna and their agents."
This is not the first time Hanna Holdings has invested in real estate technology. Hanna Holdings acquired One Cavo in the fall of 2014, an online lead generation company, demonstrating their focus on marketing innovations and agent productivity technology.
"We've always put a heavy emphasis on technology and industry innovations. We strive to provide our agents with the tools and services that will make their businesses more successful," said Hoby Hanna, President of Real Estate Brokerage at Howard Hanna Real Estate Services. "The investment from Hanna Holdings into Moxi Works is another step we're taking to simplify the lives of our agents."
Hanna Holdings has also chosen to invest in Moxi Works because the company represents the real estate industry's only brokerage-owned technology platform – the Moxi Cloud. This investment paves the way for expanding the Moxi Cloud and Moxi tools beyond the 55 brokerages and 100,000 agents benefiting from it today. Hanna Holdings is excited to be in partnership with other Moxi Works' investors –  Windermere Real Estate and Long & Foster Real Estate – to help shape the future of technology in the real estate industry.
About Howard Hanna  
Howard Hanna Real Estate Services is the 3rd largest real estate company in America, the #1 privately owned broker in the nation, and the largest home seller in Pennsylvania, Ohio, and New York. The family-owned and operated real estate company specializes in residential and commercial brokerage service, mortgages, closing and title insurance, land development, appraisal services, insurance services, corporate relocation and property management. With 270 offices across PA, OH, NY, VA, MI, WV, NC and MD, our more than 9,000 sales associates and staff are guided by a spirit of integrity in all aspects of the real estate process. Discover more at www.howardhanna.com
About Moxi Works
Moxi WorksÔ is a comprehensive open platform system for large residential real estate brokerages that serves over 100,000 agents and 50 brokerages nationwide. Moxi Works make brokerages more profitable by enabling their agents to be more productive, earning the highest adoption rates in the industry. Moxi Works' integrated tools are centered on sphere methodology that drastically increases agents' repeat and referral business by almost 40%, while lowering overall technology, training, and support costs for the brokerage. The open platform, known as the Moxi Cloud, has more than 40 tools and services in which brokerages can plug-and-play for their unique brokerage solution. More information at moxiworks.com