Howard Hanna Mentor Office Welcomes New Manager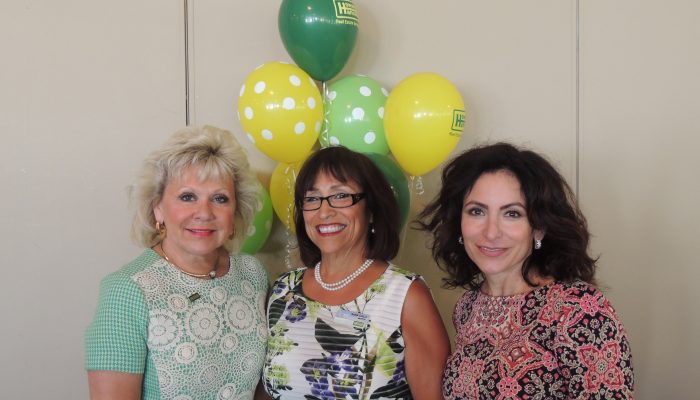 Cleveland, OH (August 2nd, 2017) – Howard Hanna Real Estate Services is thrilled to announce that Sara L. Calo will be joining the Ohio management team and overseeing the Mentor office. Enjoying a nearly 30% market share, this office is the market leader in the Mentor area.
For almost two decades, Calo has been a licensed Realtor in Northeast Ohio working primarily in the Mentor area. Since beginning her real estate career, Howard Hanna has recognized her as a Quality Service Award winner, Mega Million Dollar Producer, top mortgage salesperson in her office, and Champions Club member.
Calo has served as president of the Lake Geauga Area Association of Realtors and on various committees. Her real estate industry awards include LGAAR Realtor of the Year, CABOR Professional of the Year, WCR Business Person of the Year, National Sales Excellence, and the NAR 2016 RPAC Hall of Fame.
She is active nationally on the Global Business & Alliances Committee, RPAC Participation Council, and in 2016 served as the state representative of the RPAC Major Investor Council as well as president of the Ohio Association of Realtors.
"I am honored to be the Mentor manager. Most of my 20-year career has been in the Mentor marketplace," said Calo. "There is a dynamic spirit with this group, and I look forward to the opportunity to work with each and every one of them. Home does happen here, and I am so happy to be home!"
Midwest President Kristine Burdick is proud of all that Calo has accomplished with Howard Hanna and looks forward to what she will achieve in her new role. "We are excited to welcome Sara Calo to our Midwest management team," said Burdick.
Thus far in 2017, the listing volume for the office is $80 million and the closed volume over $110 million. Vice President and Regional Manager Alicia Kosec is thrilled that Calo will be overseeing this high-producing, flagship office. "We are so happy to have Sara Calo assume the leadership position of our Mentor office. Sara's prior roles, including past president of OAR, have given her a unique platform from which she can continue the great traditions of our Lake County Region," said Kosec.
Under Calo's leadership, this office will continue its dominant position as the market leader. "Sara's enthusiasm and experience in our industry will allow for continued market dominance as we continue to be the consumer's first choice when it comes to buying or selling a home," added Burdick.
Howard Hanna Real Estate Services is the 3rd largest real estate company in America, the #1 privately owned broker in the nation, and the largest home seller in Pennsylvania, Ohio, and New York. The family-owned and operated real estate company specializes in residential and commercial brokerage service, mortgages, closing and title insurance, land development, appraisal services, insurance services, corporate relocation and property management. With 259 offices across OH, PA, NY, VA, MI, WV, NC and MD, our more than 9,000 sales associates and staff are guided by a spirit of integrity in all aspects of the real estate process.
To learn more please visit www.howardhanna.com or www.facebook.com/howardhanna
Media contact:
Elizabeth Grepp, 216-447-4477 x115, elizabethgrepp@howardhanna.com