Howard Hanna Moves to a New Toledo/Maumee Office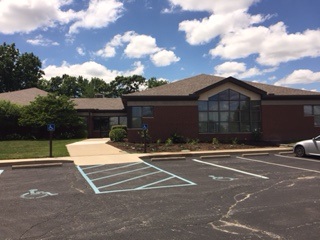 Toledo, OH (July 6th, 2016) – Howard Hanna Real Estate Services is excited to announce the move of its Toledo office to 3410 Briarfield Blvd, Maumee, Ohio 43537, just three doors down from the old office.
Since January of 2015 the company has had a presence in Lucas County, where the company is quickly moving ahead in market share and number of homes sold. The Toledo/Maumee office is one of more than 50 Howard Hanna offices in the state of Ohio and its former location was 2,900 square feet. With 4,500 square feet of office in the new space and room for more than 50 agents, the renovated interior can easily accommodate the more than 30 agents who already work there, as well as providing space for further growth and expansion.
"We are proud and excited to be a part of the growing Toledo/Maumee real estate community," said Laurie Brill, who is currently managing the office. "In our new space, we will continue to offer premier marketing tools and services for our clients, with the added bonus of a new and improved office."
Customer-centric programs such as the 100% Money Back Guarantee, First Time Home Buyers program, and Apartment Dwellers Trade-In program have been very popular in the Toledo/Maumee area. One-stop shopping allows both home buyers and sellers the opportunity to take advantage of mortgages, closing and title insurance, appraisal services, and insurance services, all under one roof.
Kristine Burdick, Executive Vice President and General Manager of Howard Hanna Ohio is looking forward to the increased regional development that will come from this new office space. "We are excited to be moving our Howard Hanna Toledo/Maumee office as we continue to grow and increase our market share and presence in Toledo," she said. "Howard Hanna is committed to strategic growth and so is our commitment to our Howard Hanna Toledo team to be number 1 in this marketplace."
The west region, which includes the Toledo/Maumee office, has been steadily growing for years. Closed volume for the first quarter of 2016 is up 31% over the previous year and closed units are up 19% over the previous year.
As an organization, Howard Hanna ranks 4th among U.S. Residential Real Estate Brokers according to RealTrends Magazine. The combined 2015 performance of the Howard Hanna companies resulted in closed sales of over $12 billion and 66,714 transaction sides. Through strategic expansion in regions such as Toledo/Maumee, the company expects to have a record-breaking 2016.
Howard Hanna Real Estate Services is the top real estate company in Pennsylvania and Ohio, and ranks nationally as one of the four largest real estate companies. The family-owned and operated real estate company specializes in residential and commercial brokerage service, mortgages, closing and title insurance, land development, appraisal services, insurance services, corporate relocation and property management. With 205 offices across PA, OH, VA, MI, NY, WV, NC and MD our more than 7,000 sales associates and staff are guided by a spirit of integrity in all aspects of the real estate process.
To learn more please visit www.howardhanna.com or www.facebook.com/howardhanna
Media contact:
Elizabeth Grepp, 216-447-4477 x9796, elizabethgrepp@howardhanna.com