Howard Hanna Names Leslie Moore to Southeast Management Team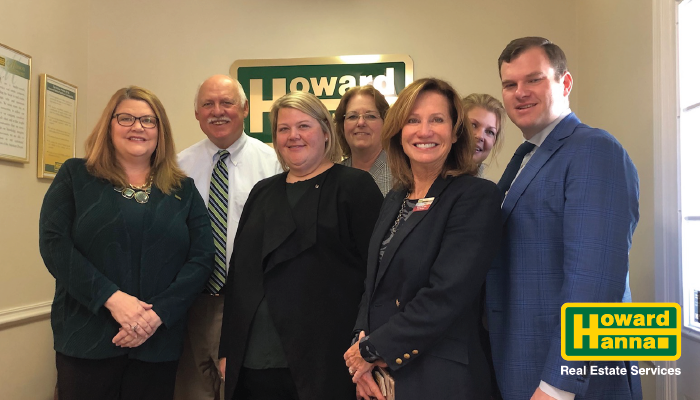 Virginia Beach, VA (November 18, 2019) – Howard Hanna Real Estate Services, the third largest real estate company in the nation, has named Leslie Moore to the position of Managing Broker of its Smithfield office.
A native of the Peninsula, with her family history dating back to the 1600s, Moore is a graduate of St. Leo University, where she received a Bachelor's Degree in Business Administration with a concentration in Business Management. She began her real estate career in 2012 when she joined Howard Hanna as an agent.  No stranger to the real estate industry, Moore has many family members locally in the business.  As an agent, she was consistently a multi-million-dollar producer with a competitive edge that led her in 2017 to open her own residential brokerage.
"We are thrilled to welcome Leslie back to Howard Hanna.  She has the experience of being a top tier producer and a principal broker/owner. Her unique skill set is very hard to find, and her familiarity with our brand and our culture make her even more of an asset to the company," said Dennis Cestra, Jr., Howard Hanna Southeast Regional President.  "I'm confident Leslie will make what's already Smithfield's largest broker, even stronger."
"I am excited to rejoin my Howard Hanna family as the Managing Broker of the Smithfield office. I look forward to using my experience to grow our office and continue as the top real estate company in Smithfield," said Moore.
The Howard Hanna Smithfield office is located at 1702 S. Church Street.  Leslie Moore can be reached there at 757-357-3217 or by email at Lesliemoore@HowardHanna.com.  Dennis Cestra, Jr., can be reached at the Howard Hanna Colonial Center office at 757-499-9663 or email at Dennis@HowardHanna.com
About Howard Hanna:  Howard Hanna Real Estate Services is the 3rd largest real estate company in the United States, the #1 privately owned broker in the nation, and the largest home seller in Pennsylvania, Ohio, New York, and the Carolinas. The family-owned and -operated real estate company specializes in residential and commercial brokerage service, mortgage, closing and title insurance, land development, appraisal, property and casualty insurance, corporate relocation, and property management. In early 2019, Howard Hanna completed a partnership with the Allen Tate Companies, the 14th largest real estate company in the nation.  The combined company has more than 300 offices across PA, OH, NY, VA, MI, WV, MD, NC, SC and IN, with more than 11,000 sales associates and staff who are guided by a spirit of integrity in all aspects of the real estate process. For more information, visit www.howardhanna.com or www.facebook.com/howardhanna.
Pictured L to R:  Brenda Reid-Vice President and Regional Manager, Howard Hanna; Jack Voss-Associate Broker, Howard Hanna; Leslie Moore-Managing Broker, Howard Hanna Smithfield; Debbie Matthews-President, Barristers of Virginia; Robin McCabe-Venture President, Towne Mortgage; Gwyneth Griffith-Financial Loan Officer, Towne Mortgage; Dennis Cestra, Jr.,-President, Howard Hanna Southeast Region.