Howard Hanna Names New Manager for Brecksville Office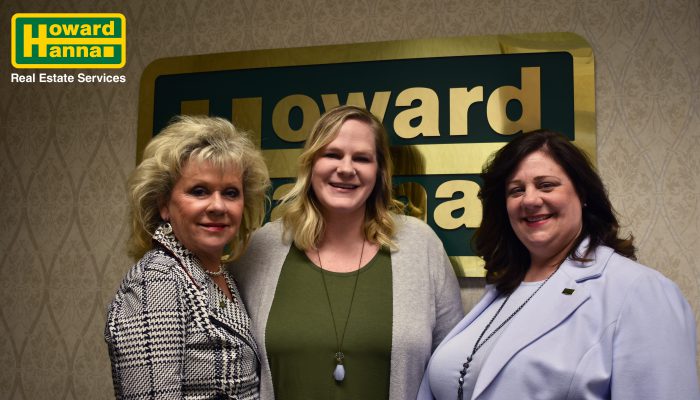 Cleveland, OH (March 4, 2019) – Kristine Burdick, President of Howard Hanna Real Estate Services' Midwest Region, along with Leah Gibbons, Vice President and East Regional Manager, have announced that Lucia Mack has been named Manager of the Howard Hanna Brecksville office located at 8949 Brecksville Road.
A licensed Realtor since 2005, Lucia has been with Howard Hanna for more than 10 years and has consistently been a Multi-Million Dollar Producer, National Sales Excellence awardee, and Quality Service awardee, in addition to office Top Producer and Rookie of the Year.  She attributes her success to hard work, communication, dedication, and her broad market knowledge.
"Lucia's passion for the business and leadership capabilities position her to be a quality leader in our company," said Burdick.  "We are very pleased to have Lucia join the Howard Hanna management team and look forward to our Brecksville office's continued growth in 2019 and beyond."
Mack is a graduate of Kent State University with a B.S. in sports management.  She enjoys volunteering in the community and with the annual Howard Hanna Chow Chow fundraising events that support Rainbow Babies and Children's Hospital, Cleveland Clinic Children's Hospital, MetroHealth Children's Hospital, and Akron Children's Hospital in Northeast Ohio.
Howard Hanna Real Estate Services is the largest family-owned real estate company in the United States and has been Northeast Ohio's leading broker for decades. Locally in Cuyahoga County, Howard Hanna maintains the #1 market share of listings sold with 38.2%.  Through the accomplished leadership of its management team, the company expects to maintain its dominant market share while also experiencing growth in 2019.
Howard Hanna ranks as the third largest residential real estate company in the United States according to RealTrends Magazine. In 2018, closed sales volume companywide was a record-breaking $23.6 billion with 112,448 homes sold.
For all of your real estate needs or to join the Howard Hanna Brecksville team, contact Lucia Mack 440-526-1800 or luciamack@HowardHanna.com.
Pictured L to R:  Kris Burdick, Lucia Mack, Leah Gibbons.
About Howard Hanna
Howard Hanna Real Estate Services is the 3rd largest real estate company in the United States, the #1 privately owned broker in the nation, and the largest home seller in Ohio, Pennsylvania, and New York. The family-owned and operated real estate company specializes in residential and commercial brokerage service, mortgages, closing and title insurance, land development, appraisal services, insurance services, corporate relocation, and property management. With 312 offices across OH, PA, NY, VA, MI, WV, MD, and the Carolinas, more than 11,000 sales associates and staff are guided by a spirit of integrity in all aspects of the real estate process. For more information, visit www.howardhanna.com, or www.facebook.com/howardhanna
Media contact:
Deborah Donahue, 412-784-3816, ddonahue@howardhanna.com