Howard Hanna Names New Manager for Medina Office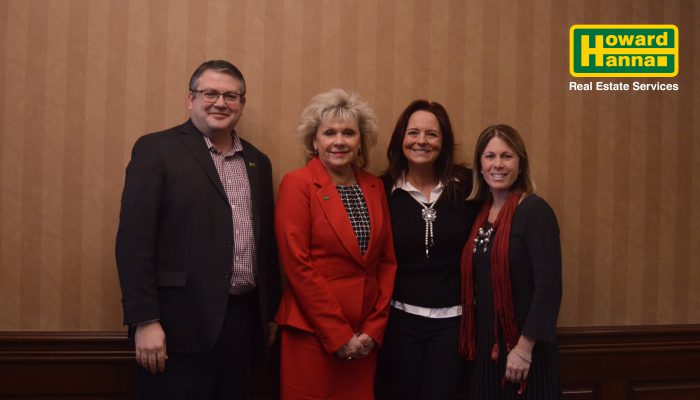 Cleveland, OH (February 27, 2019) – Kristine Burdick, President of Howard Hanna Real Estate Services' Midwest Region, has announced that Serene McGrath has been named Manager of the Howard Hanna Medina office located at 3565 Medina Road.
"It is with great pleasure that I announce Serene McGrath has joined the management team at Howard Hanna," said Burdick.  "We are very fortunate to have her guiding our team of highly trained real estate professionals in Medina.  She is a team-minded individual with a passion and desire to help others succeed and has great market knowledge and experience in local real estate. I am excited about the continued growth of our Medina office in 2019 and beyond."
McGrath is a self-motivated and reliable licensed real estate professional with a combined 20+ years of real estate sales, new construction, training, and customer service experience.
Howard Hanna Real Estate Services is the largest family-owned real estate company in the United States and has been Northeast Ohio's leading broker for decades. Locally in Medina County, Howard Hanna maintains the #1 market share of listings sold with 32.6%.  Through the accomplished leadership of its management team, the company expects to maintain its dominant market share while also experiencing growth in 2019.
Howard Hanna ranks as the third largest residential real estate company in the United States according to RealTrends Magazine. In 2018, closed sales volume companywide was a record-breaking $23.6 billion with 112,448 homes sold.
For all of your real estate needs or to join the Howard Hanna Medina team, contact Serene McGrath at 330-725-4137 or smcgrath@HowardHanna.com.
Pictured L to R:  Jim Axner, Howard Hanna Mortgage Midwest Sales Manager; Kristine Burdick; Serene McGrath; Ann Kyner, Howard Hanna Vice President and OH South Regional Manager.
About Howard Hanna
Howard Hanna Real Estate Services is the 3rd largest real estate company in the United States, the #1 privately owned broker in the nation, and the largest home seller in Ohio, Pennsylvania, and New York. The family-owned and operated real estate company specializes in residential and commercial brokerage service, mortgages, closing and title insurance, land development, appraisal services, insurance services, corporate relocation, and property management. With 312 offices across OH, PA, NY, VA, MI, WV, MD, and the Carolinas, more than 11,000 sales associates and staff are guided by a spirit of integrity in all aspects of the real estate process. For more information, visit www.howardhanna.com, or www.facebook.com/howardhanna
Media contact: Deborah Donahue, 412-784-3816, ddonahue@howardhanna.com