Howard Hanna Names New Ohio South Regional Manager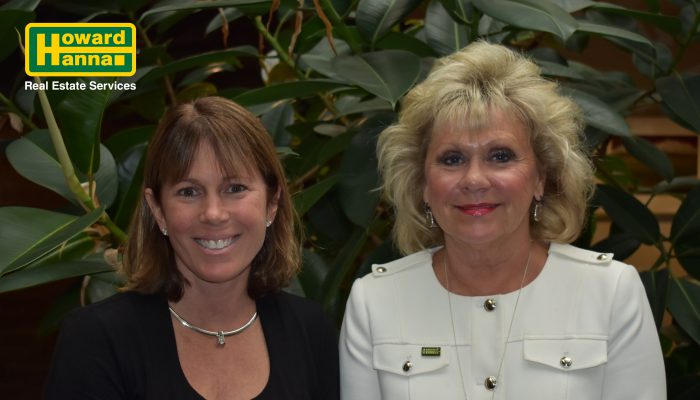 Cleveland, OH (June 11, 2018) – Howard Hanna Real Estate Services, the top home seller in Ohio, is pleased to welcome Ann Kyner as Vice President and Ohio South Regional Manager. In this new position, she will be overseeing more than 13 offices and over 650 agents.
Kyner is a graduate of Miami University and began her real estate career nearly twenty years ago. As an agent, she was a sales leader, which resulted in her promotion to manager of Howard Hanna's Akron office, one of the best performing in the region. During her five-and-a-half years managing the office, it won numerous company awards, including Top Listing Office and Top Core Services Office for the South region.
In 2016, she joined the Pepper Pike office as manager, where her focus was on company retention and market share growth. In both offices, she worked closely with the agents, helping them to take their business to the next level. She looks forward to bringing her track record of success to her new leadership role at Howard Hanna.
"I am thrilled to be back in the dynamic South Region," said Kyner. "It is an honor to be a member of one of the best leadership teams in real estate!"
Kristine Burdick, President of the Midwest Region, is happy to have Kyner in this new management role. "I look forward to Ann's professionalism and unmatched leadership skills as Vice President and South Regional Manager. Her reputation and vast real estate experience will be valuable as we continue to grow in the Ohio South market."
For all of your local real estate needs or to join Howard Hanna's South Region, please contact Ann Kyner at 216-831-9310 or AnnKyner@HowardHanna.com.
Howard Hanna Real Estate Services is the 3rd largest real estate company in America, the #1 privately owned broker in the nation, and the largest home seller in Ohio, Pennsylvania and New York. The family-owned and operated real estate company specializes in residential and commercial brokerage service, mortgages, closing and title insurance, land development, appraisal services, insurance services, corporate relocation and property management. With 262 offices across OH, PA, NY, VA, MI, WV, NC and MD, our more than 9,200 sales associates and staff are guided by a spirit of integrity in all aspects of the real estate process.
For more information, please visit www.howardhanna.com or www.facebook.com/howardhanna
Media contacts:
Elizabeth Grepp, 216-447-4477 x115, elizabethgrepp@howardhanna.com