Howard Hanna names new Regional Manager in Central PA region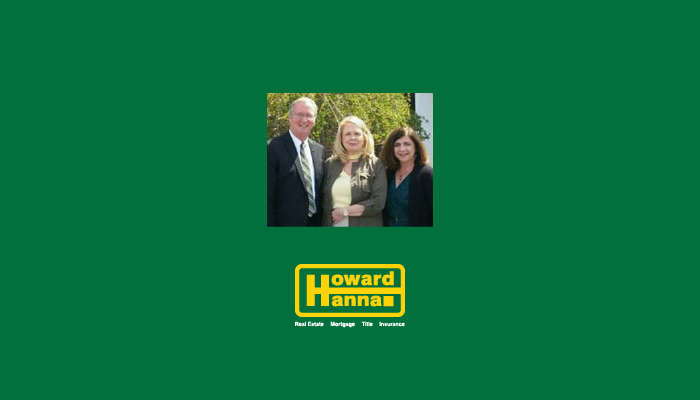 Camp Hill, PA (April 20, 2017) –  Howard Hanna Real Estate Services has named Jo Anne Freidly as the new Regional Manager in the Central PA region.  Greg Hammill, President of Howard Hanna Pennsylvania, and CEO Helen Hanna Casey made the announcement.
A native of Lancaster, Freidly has been in the real estate business for the past 37 years.  Her experience has provided her with the ability to lead, manager and motivate at many different levels as she previously owned her own company for many years.  She joined Howard Hanna Real Estate Services at the end of 2014 as Manager of the company's first office in Lancaster.  Under her leadership, the office has become a viable force in the Lancaster market area, growing from a brand-new office to a very vibrant and robust office with 40+ sales associates.
Iva Fiorina, who was Howard Hanna's Central PA Regional Manager for the past 11 years, recently took a family leave of absence.  After a very successful career in Western PA with Howard Hanna, Fiorina made the move to Harrisburg in 2006.  Starting with two offices – one in Camp Hill and one in Harrisburg, and a total of 38 sales associates, she grew the region to 8 offices with almost 300 sale associates and supporting staff in the Central region.  Fiorina will remain as a consultant to the region for the foreseeable future and will keep her roots at Howard Hanna in every way possible.
"If we can continue the great successes that Iva and the outstanding team of the Central region has set in motion, we will all be better off for replicating that effort and initiative," said Freidly.  "I intend to do everything I can to continue that tradition!"
The family-owned Howard Hanna Real Estate Services has been helping home buyers and sellers in the Capital Region since 1997. In addition to Lancaster, Camp Hill and Harrisburg, Howard Hanna offices are located in Hershey, Carlisle, York and Shrewsbury.
Founded in Pittsburgh by Howard W. Hanna, Jr. in 1957, the family-owned company entered the Central Pennsylvania real estate market in 1997 with two franchise locations with Detweiler Realty; in 2006, these two offices became company-owned.  Howard Hanna opened a third office in Hershey that same year.  In 2011, John Glise, Inc. in Paxtang was acquired as was the B-H Agency in Carlisle.  In 2013, York-based Morgan-Collins, Inc. was acquired with offices in York and one in Shrewsbury.
 About Howard Hanna – Howard Hanna Real Estate Services is the third largest real estate company in America, the #1 privately owned broker in the nation, and the largest home seller in Pennsylvania, Ohio, and New York. The family-owned and operated real estate company specializes in residential and commercial brokerage service, mortgages, closing and title insurance, land development, appraisal services, insurance services, corporate relocation and property management. With more than 270 offices across PA, OH, NY, VA, MI, WV, NC and MD, our more than 9,000 sales associates and employees are guided by a spirit of integrity in all aspects of the real estate process.
For more information, please visit howardhanna.com or facebook.com/howardhanna
Media contacts: 
Debbie Donahue, 412-784-3816, ddonahue@howardhanna.com