Howard Hanna Now Translates Website in 100 Languages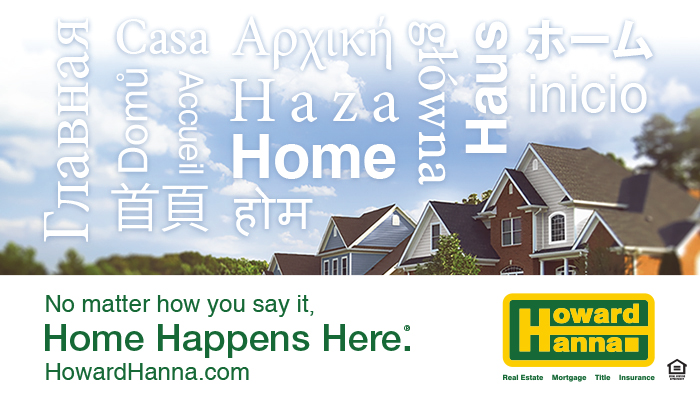 Cleveland, OH (August 9th, 2016) – As the third largest real estate company nationally, Howard Hanna takes its commitment to innovation seriously. That's why in July, the company made its estimated 10 million web pages available in 100 different languages on HowardHanna.com.
"From our 100% Money Back Guarantee, to our Buy Before You Sell program, to our One-Stop Shopping, to our world-class website, Howard Hanna has always tried to anticipate the needs of our customers and adapt to the changing role of real estate," said Howard W. "Hoddy" Hanna, III, Chairman of Howard Hanna. "Updating our website to offer translations in 100 languages is just another way for us to make sure that we continue to lead the charge as visionaries in the world of real estate."
Howard Hanna has always looked to make the real estate process simpler. The goal of adding translations to the website is not only to make the American Dream of Homeownership accessible to those who may not speak English as a first language, but also to keep pace with a changing digital landscape.
Brian Boero from 1000Watt worked with Howard Hanna on the launch of the new website in 2015. "Designing a great digital experience requires truly understanding your user, and making it as easy as possible for them to get what they want," he said. "Howard Hanna has doubled down on its commitment to this approach with this update, and I commend them for it."
Thus far in 2016, Howard Hanna's website has had visits from over 200 countries. With an average of 1.4 million visitors per month, this cutting-edge technology advances the promise to revolutionize real estate. It helps to bring listings, services, and programs to a wider, more diverse audience.
Susan Sadowski, President of Relocation Horizons, Inc., Howard Hanna's relocation management company, is thrilled about this new development for the Howard Hanna website. "The language translation tool responds to the requests of many of our corporations and the international and foreign national transferees relocating into Howard Hanna's eight-state market area. We are thrilled that we can reach out to our transferees who either speak English as a second language or don't speak English at all, and that our website can be translated into over 100 languages."
In 2015, the combined performance of the Howard Hanna companies resulted in closed sales of over $16.2 billion and an impressive 89,737 closed transaction sides. With its pledge to continued innovation in real estate, Howard Hanna expects to have another record-breaking year in 2016.
Howard Hanna Real Estate Services is the 3rd largest real estate company in America, the #1 privately owned broker in the nation, and the largest home seller in Pennsylvania, Ohio, and New York. The family-owned and operated real estate company specializes in residential and commercial brokerage service, mortgages, closing and title insurance, land development, appraisal services, insurance services, corporate relocation and property management. With 270 offices across PA, OH, VA, MI, NY, WV, NC and MD, our more than 9,000 sales associates and staff are guided by a spirit of integrity in all aspects of the real estate process.
Media contact:
Elizabeth Grepp, 216-643-9796, elizabethgrepp@howardhanna.com