Howard Hanna partners with Shadow Brooke Condominium Complex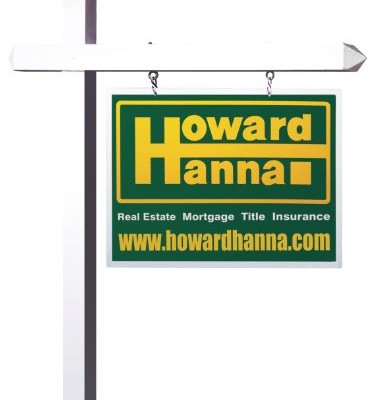 Tecumseh, MI (April 1, 2016) – Howard Hanna Real Estate Services is pleased to announce its first condominium partnership in Michigan with Shadow Brooke. The company expects this to be the first of many expanded relationships in 2016 for the Michigan market.
Owner and developer Steve Dalton has been a Shadow Brooke resident for years. He is excited to work with Howard Hanna as he develops the ten units in the stand-alone condominium complex.
"The new Shadow Brooke condominium project is one of the best developments in southern Michigan," said Dalton. "We are partnering with the best architect, designer, builder, and of course real estate agency, Howard Hanna Real Estate Services."
Betsy Beil, an agent with the Howard Hanna Tecumseh office, has known and worked with Dalton for many years. She looks forward to taking the business relationship to the next level with help from April Gunder.
"SJD Investments and Willis Builders have collaborated to offer these timeless, exquisite site condominiums in Shadow Brooke. As a member of the community, I could not be more excited to help promote and market this project," said Beil. "I think I speak for everyone at Howard Hanna when I say that we are honored to be such an integral part of this project, and I personally look forward to working with this dedicated group of professionals who are committed to breathing new life into Tecumseh."
The company will also be taking care of the marketing, listing and staffing for the model home, which will be open for touring. Each unit, including the model, will be about 1,400 square feet, and many will be located along the scenic river.
Howard Hanna Real Estate Services is the top real estate company in Pennsylvania and Ohio, and ranks nationally as one of the four largest real estate companies. The family-owned and operated real estate company specializes in residential and commercial brokerage service, mortgages, closing and title insurance, land development, appraisal services, insurance services, corporate relocation and property management. With 205 offices across PA, OH, VA, MI, NY, WV, NC and MD our more than 7,000 sales associates and staff are guided by a spirit of integrity in all aspects of the real estate process.
To learn more please visit www.howardhanna.com or www.facebook.com/howardhanna
Media contacts:
Elizabeth Grepp, 216-447-4477 x115, elizabethgrepp@howardhanna.com