Howard Hanna Professionals Announces Merger with Katy Realty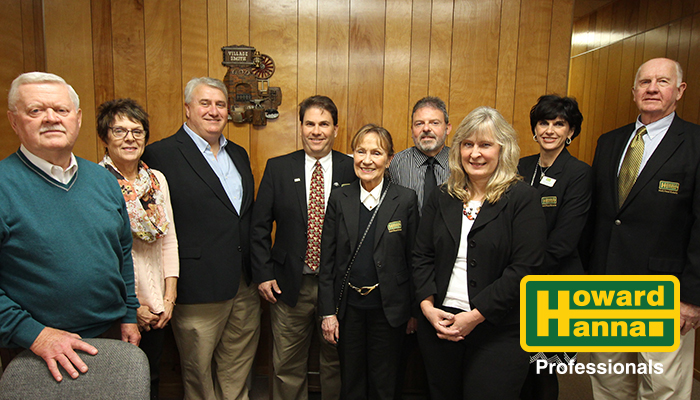 Kane (PA) November 2, 2017 – Dennis Pezzimenti, managing partner of Howard Hanna Professionals, and Ron Carty, owner and principal broker of Katy Realty, have announced that Katy Realty has merged with Howard Hanna Professionals.  Katy Realty is headquartered in Kane, Pennsylvania and will continue to operate in their current location of 30 Fraley Street.
"I am excited to join the Howard Hanna Professionals team. I chose to merge with Howard Hanna Professionals because they are the market leader in McKean County, and Howard Hanna sells more homes in the state of Pennsylvania than any other real estate company. After looking at the tools they offer to buyers and sellers, merging my company with Howard Hanna Professionals was an easy decision," said Carty.
With the addition of Ron Carty and his team, Howard Hanna Professionals is the largest real estate brokerage business in McKean County and beyond.  According to Pezzimenti, "The growth of Howard Hanna Professionals has been unprecedented. We now have four offices in McKean County allowing us to offer the best service to our customers.  Our 20+ agents servicing McKean County, have over 250 years of real estate experience between them."
Howard Hanna Professionals was formed in March 2017 through a strategic franchise partnership among Chautauqua, NY based Howard Hanna Holt Real Estate and Olean, NY based DBP Realty.  Since the creation of this new company, Penn Laurel Realty, Chosen Acres Realty, and now Katy Realty have joined Howard Hanna Professionals.
The Howard Hanna franchise program allows franchisees to retain ownership and decision-making locally, while utilizing exclusive Howard Hanna marketing tools such as the 100% Money Back Guarantee and nationally acclaimed training and learning programs for sales associates, bringing more buyers and sellers together in successful transactions.
"We are the largest real estate company in Pennsylvania, and we are now the largest in McKean County," said Tom Schoeller, Howard Hanna Senior VP of Franchising, Mergers & Acquisitions.  "Ron and his team are important members of the Kane community. They have helped hundreds of buyers and sellers meet their goals and will help hundreds more in the future."
Howard Hanna has been helping people feel at home since 1957, when the real estate company was founded by Howard and Anne Hanna in Pittsburgh. Through both organic growth and mergers/acquisitions, the family-owned and operated company is the 3rd largest real estate company in the United States with 259 offices throughout Pennsylvania, Ohio, New York, Michigan, Virginia, North Carolina, West Virginia, and Maryland, and more than $16 billion in closed sales volume last year.  The full-service company provides residential and commercial brokerage, mortgage, insurance, closing and escrow, appraisal, relocation and property management services.
Howard Hanna continues to look for strategic partnerships with market leading companies. For information on joining Howard Hanna Real Estate Services and/or its franchise program, please contact Tom Schoeller at 570-460-0272 or tomschoeller@howardhanna.com.
For more information, visit www.howardhanna.com, www.facebook.com/howardhanna
 Media contact:  Deborah Donahue, 412-967-9000 x 1328, ddonahue@howardhanna.com
Pictured:  Katy Realty and Howard Hanna Professionals staff at the merger announcement in Kane, PA