Howard Hanna Real Estate Services Announces Mary Mizen-Bruce as Ohio Education Director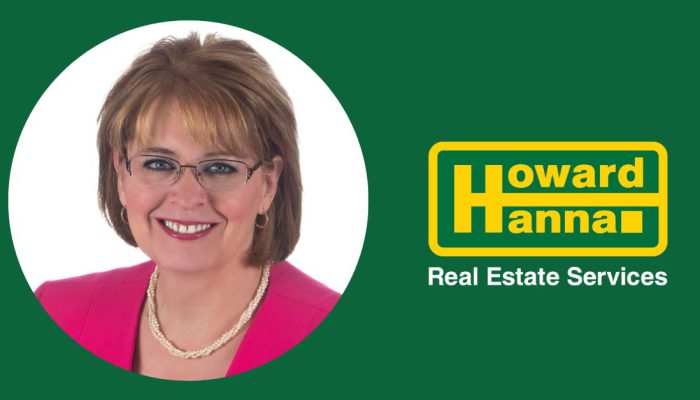 CLEVELAND (September 12, 2022) – Howard Hanna Real Estate Services (HHRES) is pleased to announce that Mary Mizen-Bruce has been named as the new Ohio education director.
Mizen-Bruce has 22 years of experience real estate leadership experience and has been a project manager for HHRES since 2021. She started her real estate career in 1993 as an agent and was quickly recognized as 1994 Rookie of the Year. Throughout her career, she's stayed involved with the Lorain County Association of REALTORS, where she's been awarded Manager of the Year multiple times.
"I am thrilled to take the reigns as VP, Ohio Education Director," Mizen-Bruce said. "Throughout my management career, agent enhancement and education have been a top priority, and I am excited to bring that passion into my new position."
In her previous role as an office manager for HHRES, Mizen-Bruce created and implemented educational and motivational program that is used throughout the company. In her most recent role, she trained managers, administrative staff and agents on a new system, ensuring a smooth rollout.
Over the years, she has been involved with several community organizations including the Strongsville Chamber of Commerce, Sunrise Rotary and Main Street Elyria. With almost three decades in the industry, Mizen-Bruce is well suited to lead the HHRES Education team in Ohio.
About Howard Hanna Real Estate Services
Howard Hanna Real Estate Services is the largest privately held real estate broker in the United States. The full-service real estate company has nearly 500 real estate, mortgage, insurance, title and escrow service offices across 13 states, including Allen Tate Realtors® in the Carolinas and F.C. Tucker Company in Indiana, with more than 14,000 sales associates and staff, including many of the industry's top-producing real estate agents. For more information, visit www.HowardHanna.com.
Contact: Lindsay Kovach l lindsaykovach@howardhanna.com