Howard Hanna Real Estate Services Announces Record-Breaking Year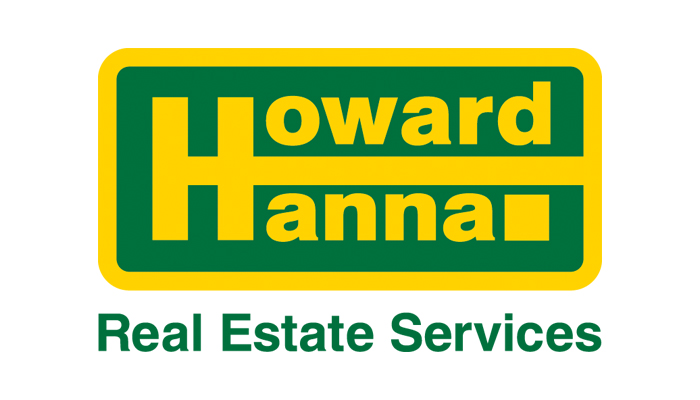 Pittsburgh (PA) February 28, 2018 – Howard Hanna Real Estate Services today announced results for the year ended December 31, 2017.  Companywide, the 3rd largest real estate company in the United States closed a record 97,005 sales transactions last year; an increase of more than 1,800 closed transactions over the year before.
Closed sales volume topped $18 billion for the first time in the company's 60-year history at $18,400,642,981, a 5% increase over 2016.
"2017 was a strong year for Howard Hanna," said CEO Helen Hanna Casey. "We continue to steadily grow our business thanks to the tremendous efforts of so many people within the company.  The demand for homeownership is robust and our agents engage and excel successfully and smartly getting the deal done for their clients in the shortest amount of time and for the best price."
Howard Hanna is the largest privately held real estate company in the nation, and the #1 home seller in Pennsylvania, Ohio, and New York.
Last year in Howard Hanna's ancillary businesses:
Howard Hanna Mortgage Services ended 2017 with closed volume of $1.7 billion with 10,479 closed transactions.
Barristers Title and Escrow closed volume was $1.7 billion with 9,378 closed transactions.
Howard Hanna Insurance Services sold 13,211 policies with a volume of $2.2 billion.
Continuing its growth pattern, Howard Hanna proudly welcomed seven companies to the Howard Hanna family last year:
DBP Realty in Olean, NY and Penn Laurel Realty in Bradford, PA joinedHoward Hanna Holt Real Estate (Chautauqua, NY)
Cranbrook Realtors serving Oakland County in Birmingham and Franklin, MI
Howard Hanna Professionals added Chosen Acres Realty in Smethport, PA
Nothnagle Realtors Hometown Choice in Penn Yan and Hammondsport, NY
Already in 2018, Welles Bowen, with 10 offices in Toledo and Northwest Ohio, has joined Howard Hanna and Atlantic Coast Real Estate joined Howard Hanna in Virginia Beach, VA.
Hanna Holdings, Inc., the parent company of Howard Hanna Real Estate Services, announced in January it has invested in Moxi Works, a Seattle-based real estate technology company.
"We've always put a heavy emphasis on technology and industry innovations. We strive to provide our agents with the tools and services that will make their businesses more successful for themselves and for their clients," said Hoby Hanna, President of Real Estate Brokerage.
About Howard Hanna
Howard Hanna Real Estate Services is the 3rd largest real estate company in the United States, the #1 privately owned broker in the nation, and the largest home seller in Pennsylvania, Ohio, and New York. The family-owned and operated real estate company specializes in residential and commercial brokerage service, mortgages, closing and title insurance, land development, appraisal services, insurance services, corporate relocation, and property management. With 262 offices across PA, OH, NY, VA, MI, WV, NC, and MD, more than 9,200 sales associates and staff are guided by a spirit of integrity in all aspects of the real estate process. For more information, visit www.howardhanna.com, or www.facebook.com/howardhanna
Media contacts: 
Deborah Donahue, 412-967-9000 x328,  ddonahue@howardhanna.com
Elizabeth Grepp, 216-447-4477, elizabethgrepp@howardhanna.com